Sunday, April 23, 2023
Welcome to Spring friends, thank you for stopping by my Self-care Sundays B.R.E.A.T.H.S. blog where I share a variety of self-care strategies that bring me joy. The first week, I shared some Spring-time self-care strategies. The second week, Sunday fell on Easter, so I shared some Family fun. Last week, I was a bit down in the dumps and wrote about ways I can pick myself back up. This fourth week I am celebrating Earth Day and thought I would share some of my most enjoyable outdoor activities from some of my favorite states. 

Arkansas
After visiting 49 of the 50 United States (Alaska is the only state left to see), I am often asked what state surprised me the most, and my answer is always, Arkansas. I would have never thought of Arkansas as it was probably the furthest off my radar of outdoor fun when traveling across the country until my visit during February of 2021. My first day there, I stopped at Crater of Diamonds State Park just outside Murfreesboro, AR. On average, one diamond a day is found there! I trekked all day long in the mud looking for diamonds but had no luck, however, it was really fun.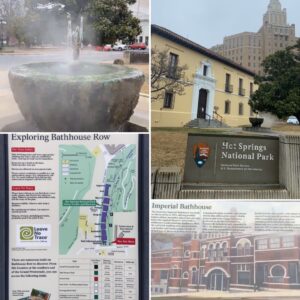 The second day I was in Arkansas, I visited Hot Springs National Park and hiked around the thermal hill along the bathhouse row. Then I spent the afternoon soaking my sore legs in the thermal baths. Two very different outdoor Arkansas experiences that were exceptionally memorable!

Minnesota
A couple of my friends live in the land of many lakes, Minnesota. On the two trips I took to Minnesota, my friends and I visited every corner of the state, even crossing a few borders for some outdoor fun. We would end up on epic outdoor adventures like tubing down a river (actually it was in Apple River, WI), paddle boarding at Lake Calhoun (aka BDE Maka Ska) in Minneapolis, hiking in the National Parks, and walking around a town with my last name, Brainerd. It was also my first time seeing the Mississippi River, definitely not my last. 
My favorite memory was when we were visiting Grand Portage, we hiked up to the Canadian/USA border along the Pigeon River. I thought it would be fun to toss rocks across the river to hit the other side. Just as one rock hit, I saw two people walking near the area and I called over to them to throw a rock back. They both threw rocks that landed in the river, I threw one more rock and it hit land right between the two guys. This was especially hilarious because both countries were restricted from visiting one another due to Covid, but we managed to have a memorable encounter at healthy distances. (2-0 USA, lol see video above  at 3:18). 

National Parks Visited while in the Midwest:
Mississippi River National River & Recreation Area Minneapolis

North Country National Scenic Trail (MN, WI)

Saint Croix National Scenic Riverway (MN/WI)

Voyageurs National Park (MN)
Hawaii
Hands-down, Hawaii is my most favorite state for outdoor excursions, let's see if I can remember them all. I will break it down to each of the three islands I have visited: Oahu, Kauai, and The Big Island.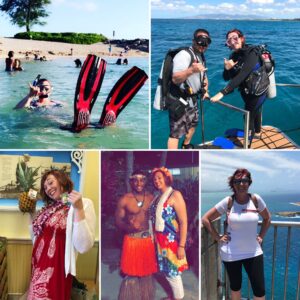 2017 Summer – My first time visiting Hawaii was Oahu:
I learned to snorkel 

Become PADI certified and did scuba diving

Wading at white sand beaches in Kaneohe

Hiking lighthouses

Danced the hula at an evening luau dinner

Walking tours through pineapple, macadamia nut, and coffee plantations

2018 Winter – My second trip to Oahu:
I experienced several outdoor activities at Kualoa Ranch, such as: 

A jungle jeep tour of Jurassic Park

Boat rides at the Secret Island

Beach activities: kayaking, paddle boarding, swimming

Beach sports: soccer, volleyball, horseshoes, table tennis

Just lounging on hammocks, towels, or beach chairs. 

Waimea Valley at North Shore:

Surfing the coast

Walking through botanical gardens 

Hiking the trails

Kayaking the river

Swimming in Waimea Falls 

Touring the Byodo-In Temple gardens

Visiting the Polynesian Culture Center to learn about culture and history

My friend and I took a catamaran sunset dinner cruise in Waikiki Bay

I also went to SkyDive Hawaii for tandem jump with a photographer to record the experience. 

2021 Summer – My third trip to Oahu:
My friend and I did arts and crafts on the beach at North Shore making:

Leis

Seashell pendants

Palm weaved baskets

I hiked to pill boxes to watch the sunset

Rode an eBike around Waikiki

Hiked to the top of Diamond Head

Visited a nude beach

Rafted and waded at the Kaneohe Sandbar

Went back to the Secret Beach at Kualoa Ranch

Did another catamaran sunset cruise in Waikiki Bay

Kauai Spring 2018
Tubing down old irrigation tunnels 

Guided kayaking tour of the Waimea River

Guided hiking tour to a secret waterfall

Waterfall chasing in the Waimea Canyon

Swimming at the Salt Pond State Beach with friends

Helicopter tour of the NaPali Coast and Jurassic Waterfall

The Big Island Summer of 2021
Visiting the National Parks
Pohoiki Bay and Hot Spring
Soaking in the hot springs

Cooling off in the ocean on black sand beaches
The Southernmost Point
Seeing the Southernmost Point in the USA

Walking along the volcanic coastline

ATV ride or hike to green sand beach

Wave surfing at

Papakōlea Green Sand Beach
Westside Kona 
Recreational sandy beaches

Most of the National and State Parks

The Peace Garden
Eastside Hilo 
Rocky, cliffside beaches

Hilo Bay boating

Rainforests

Wildlife Reserves
Northside Hawi
Sunrise hike to Kohala Lighthouse

Farmers markets

Historical landmarks

Swimming holes

Conclusion on Joyous Outdoor Activities
While there are plenty of exciting outdoor activities in every state, I narrowed down my choices to three states that had some interesting and memorable outdoor excursions: Arkansas, Minnesota, and Hawaiian Islands. The states offered everything from mining, hiking, tubing, boating, biking, walking, swimming, and lounging. I was able to find the best outdoor activities each state had to offer. Looking forward to finding even more outdoor adventures for every place I visit. 
Thank you for reading and viewing,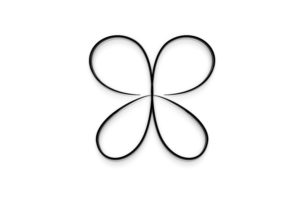 Dr. Jaime Brainerd, E.d.D.