Friday, November 5, 2021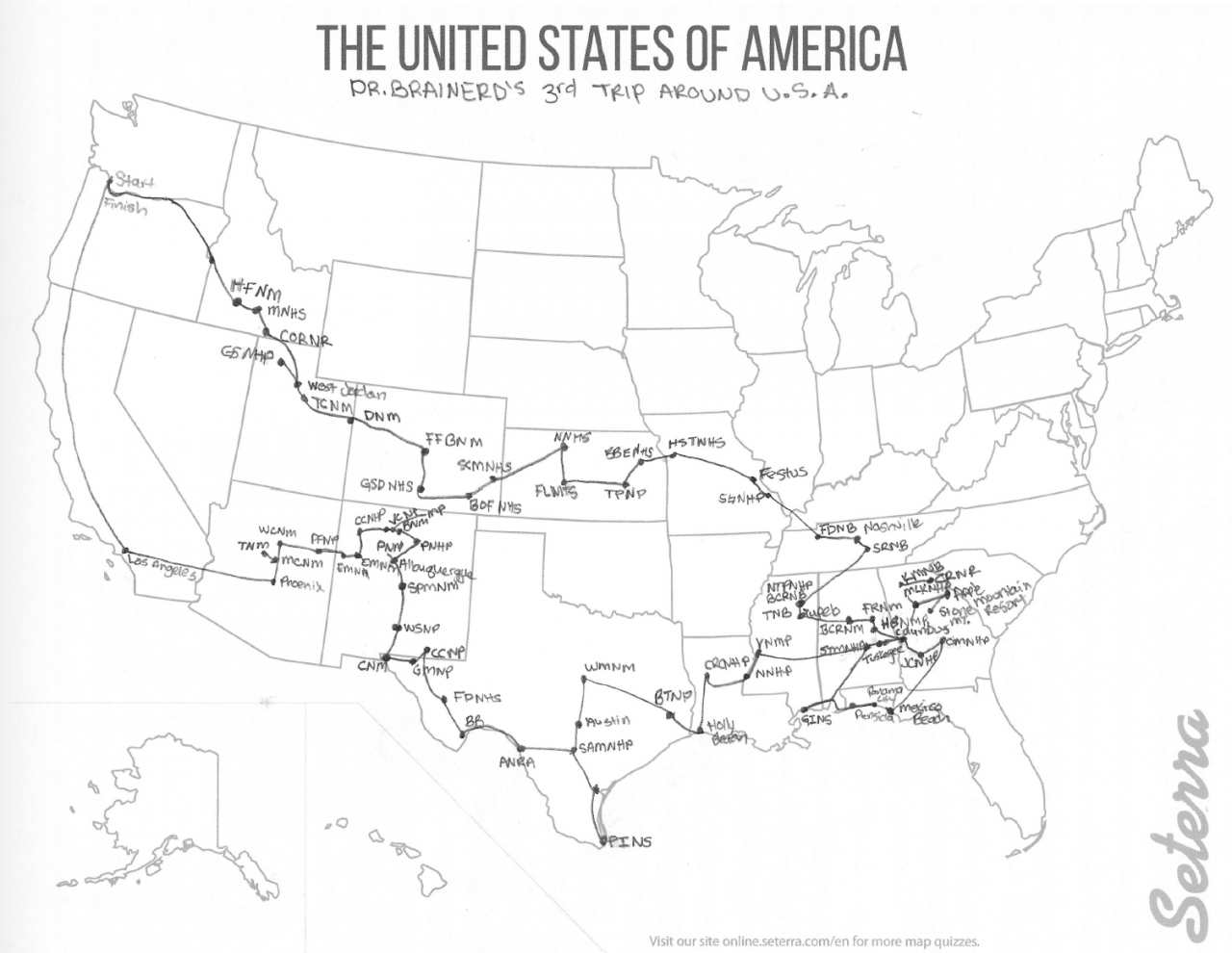 Welcome to my Travel Friday's B.R.E.A.T.H.S. blog. This is the space where I will be sharing my traveling adventures. I began my travel blogging with my tour of the United States National Parks© Services (NPS) and their NPS Passport Program. In one year, I traveled around America three times. I have visited over 120 National Parks across the United States, and I have learned more this year of driving than all my life cooped up inside the classroom as a student, teacher, and professor. There is definitely something special about making connections in every city, meeting new people, experiencing new cultures, tasting native cuisines, smelling the country air in all the seasons, swimming in all the waterways that connect to the oceans, and dreaming big dreams every place I go. I am so happy and grateful to have this platform to share some of my experiences with you, in hopes you will be inspired to go exploring the parks nearest or furthest from you.
Native American Heritage Month
During the month of November, observed as "Native American Heritage Month," I will be sharing about the history and heritage found at several National Parks I have visited that help to preserve our native traditions, languages, arts, and other contributions made by Indigenous people dating back thousands of years as early inhabitants of the Northern American land. From the Pacific Northwest Tribes living in cedar plank houses, to the Plains Tribes traveling nomadically staying in teepees, the Eastern Tribes gathering in wigwams and long houses, and the Southwest Tribes creating living spaces in cave dwellings, I will give you a deeper look into Native American Heritage I found across the United States. Please join me each week on Friday during the month of November to learn about our early Native American history that can be found at a variety of National Parks across the nation.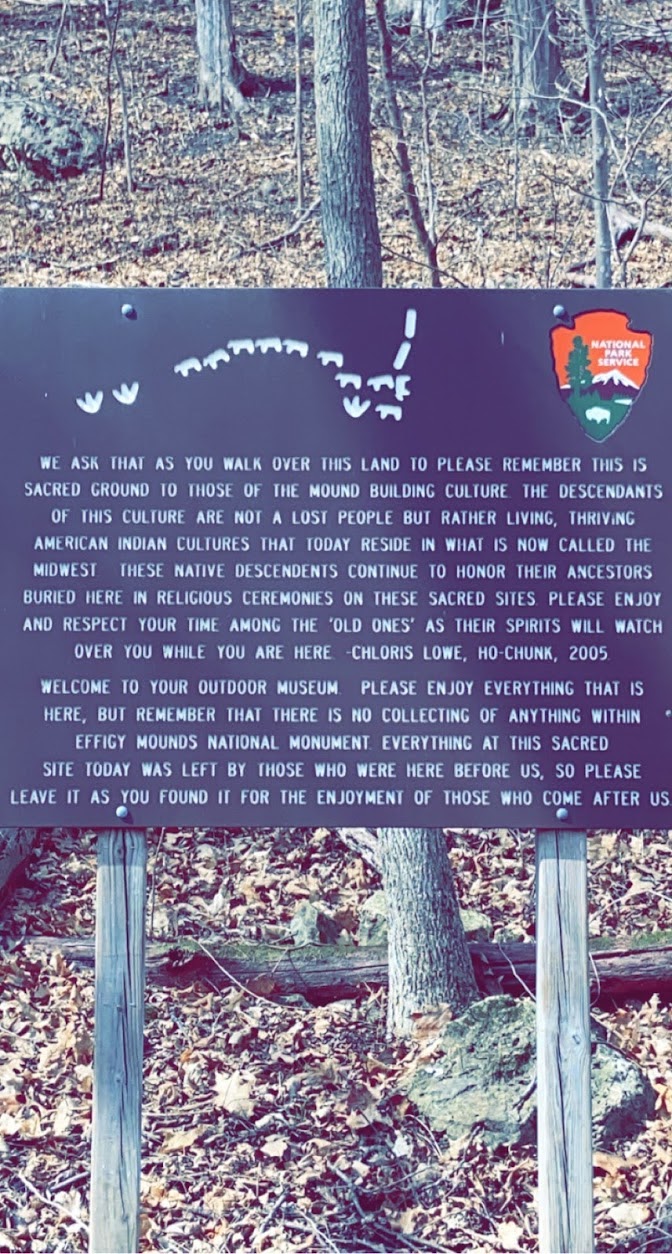 Historic Mound Sites
Before my trip, I had no idea what a historic mound site was. You might even be asking yourself what a mound site is as you read this. If you are picturing a big hill, you are on the right track. In fact, when I visited my first mound site in Iowa (Effigy Mounds), that is all I saw, a couple hills. It wasn't until I read the National Park pamphlet to learn about these sacred grounds. The mounds were creatively engineered by ancient Indigenous people who built them for several different purposes such as: worship temples, storage, housing, celestial/seasonal events, and burial sites. Not all mounds are built alike, some are in shapes (animal, astrological, mythological), some are hills with structures beneath, and some are open areas carved into the earth. The three I visited were all very different: Effigy Mounds (Iowa), Ocmulgee Mounds (Georgia), and Poverty Point World Heritage Center (Louisiana).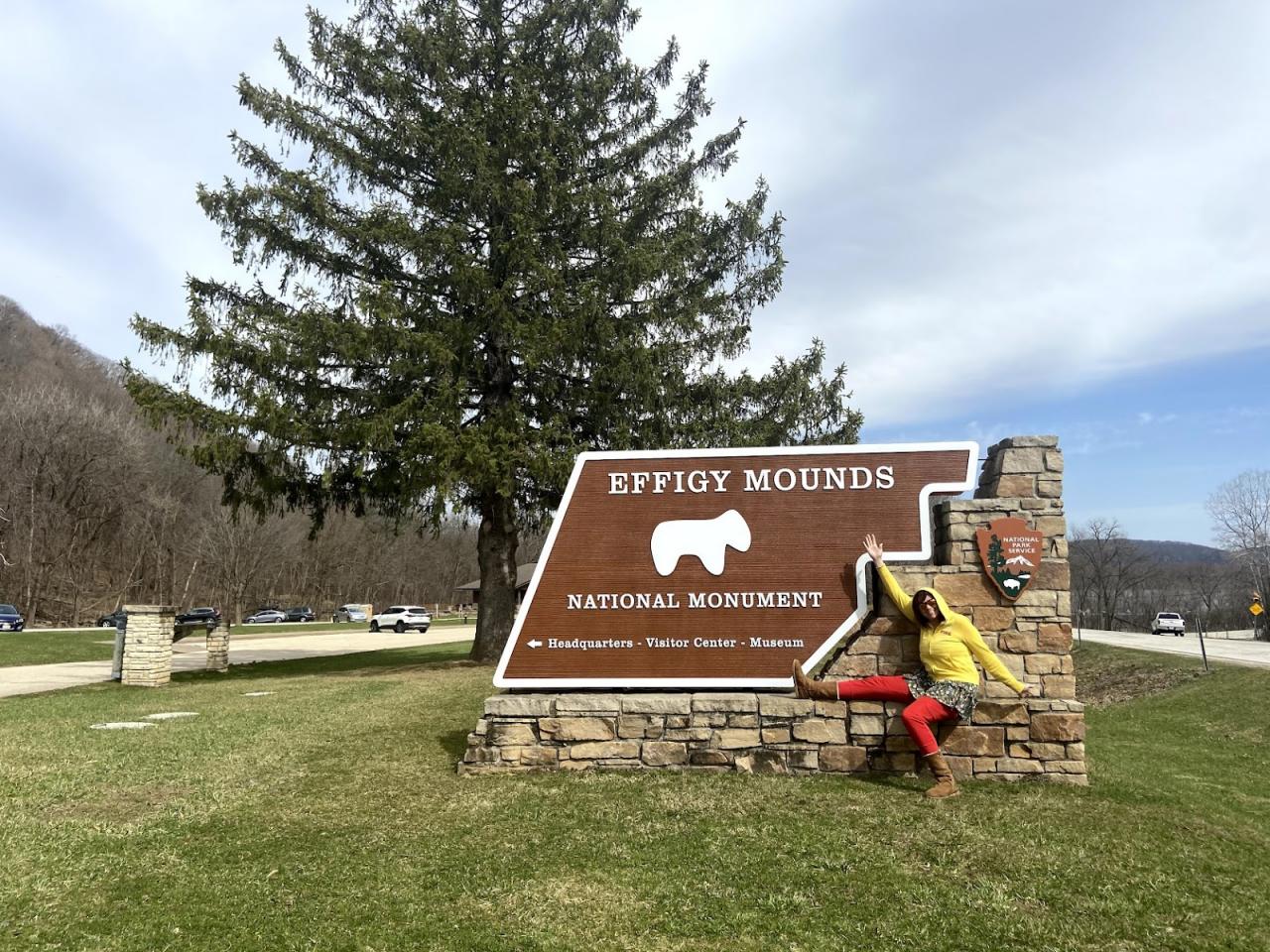 Effigy Mounds National Monument – March 30, 2021
My first historical mound visit was at the end of March 2021, my friend from Minnesota and I drove from St. Paul to Harpers Ferry, IA, to see Effigy Mounds National Monument. Neither of us knew what to expect, but once we arrived, we were in awe with the spiritual nature of the Native American sacred grounds. At the Visitor's Center (closed due to Covid), there was an outdoor pamphlet box and stamping station so we could get our cancelation stamp for this park. We grabbed a brochure, stamped our NPS passport books, then put them back in the car, grabbed some water, and put on our hiking shoes. We read the map and hiked around a few of the mounds.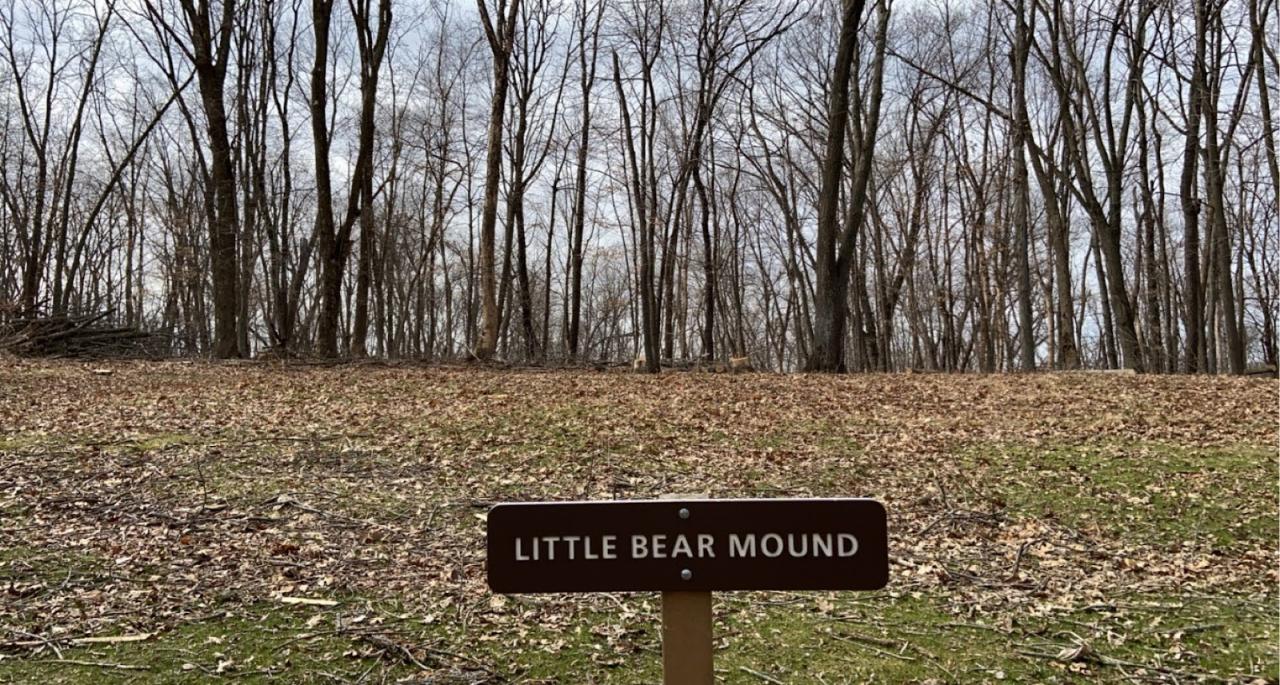 The Effigy Mounds were built in the shapes of animals. From an aerial view, the shapes can be seen in full mass. From a standing view, it looks like a grassy hill.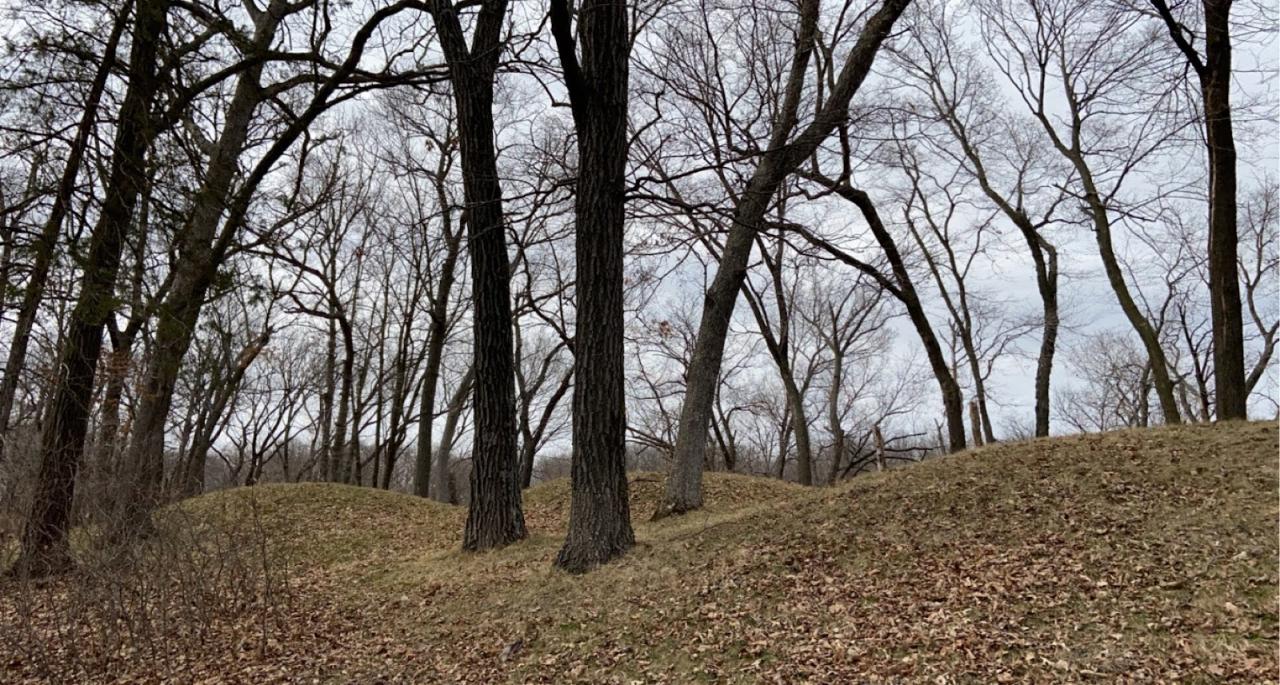 Archeologists have clues as to what the mounds were used for (laser views showing layers of artifacts), but do not want to disturb the sacred space.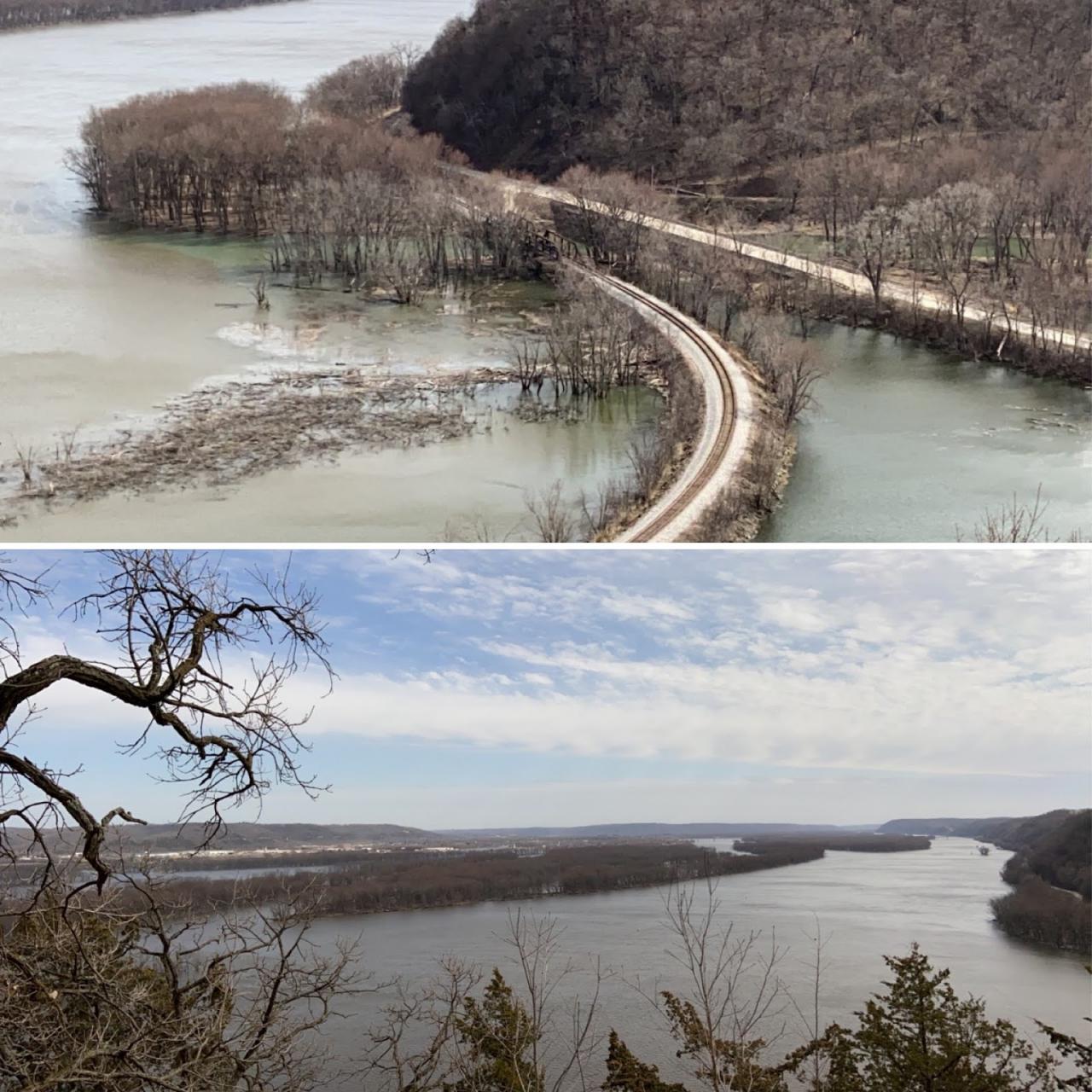 We also had amazing views of the Yellow River and Mississippi River converging at the Iowa and Wisconsin borders.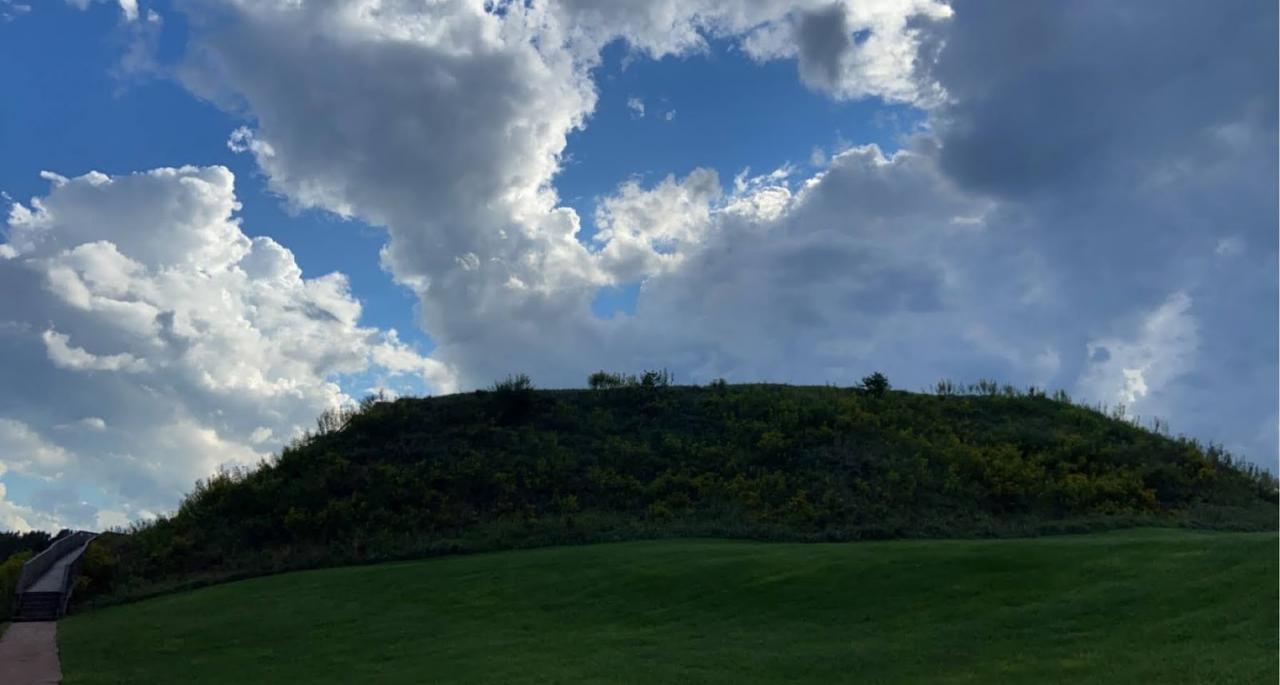 Ocmulgee Mounds National Historical Park – September 21, 2021
My second historical mound visit was by myself at the end of September 2021, where I drove from Atlanta, GA (for my 2020 doctoral graduation ceremony) to Macon, GA to see the Ocmulgee Mounds National Historical Park. This park has an extra special place in my heart. Now that I have some background knowledge on historical mound sites, I kind of knew what to expect when I arrived. The thing is, I showed up at this park about ten minutes before closing. I knew I would not have long to explore. So, I rushed to the Visitor's Center to grab my cancelation stamp for my NPS Passport Book. There were a few cars in the parking lot, and I thought for sure I would have enough time. When I got to the front door, it was locked. I pulled on the handle again and peeked inside to see if I could spot anyone. How could they close early, I thought. My next thought was that I could just check out the mounds and send a self-addressed letter for them to mail me a cancelation stamp since I was exploring the park anyway. I jumped in my car and started driving to the mounds.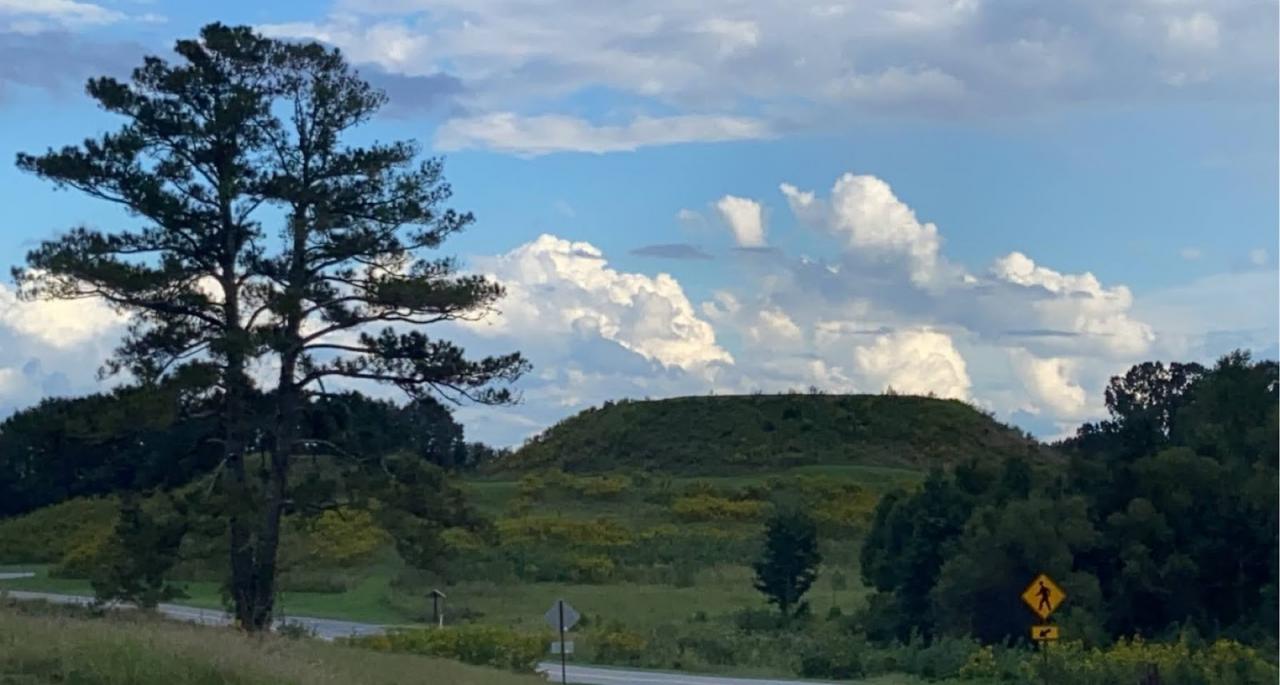 These mounds were much taller and broader in comparison to the Effigy Mounds.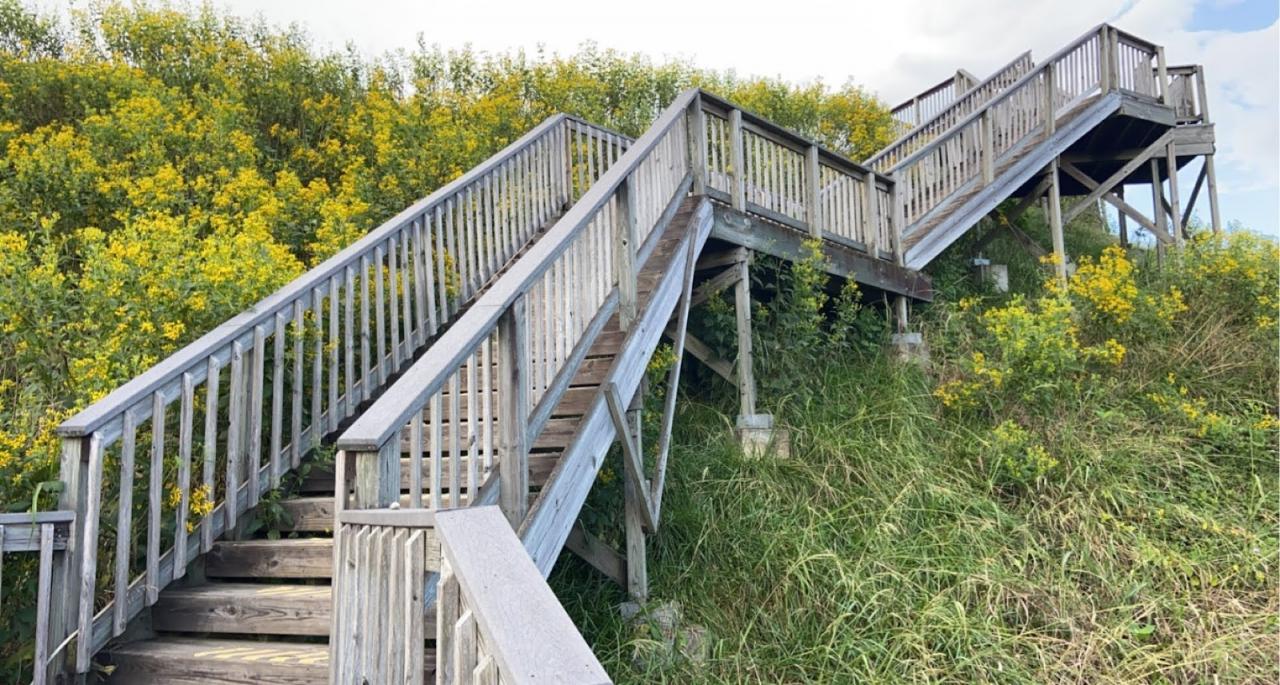 At the tallest mound, I had to climb several steps to reach the top. Once I was at the top, I saw spectacular views all around and got out my camera phone to take some cool pictures and videos. All of a sudden, out of the corner of my eye, I spotted a National Park Ranger sprinting up the stairs towards me. I froze, wondered if I am trespassing since it is after hours, shoved my phone in my pocket and started heading down the historical mound without any footage.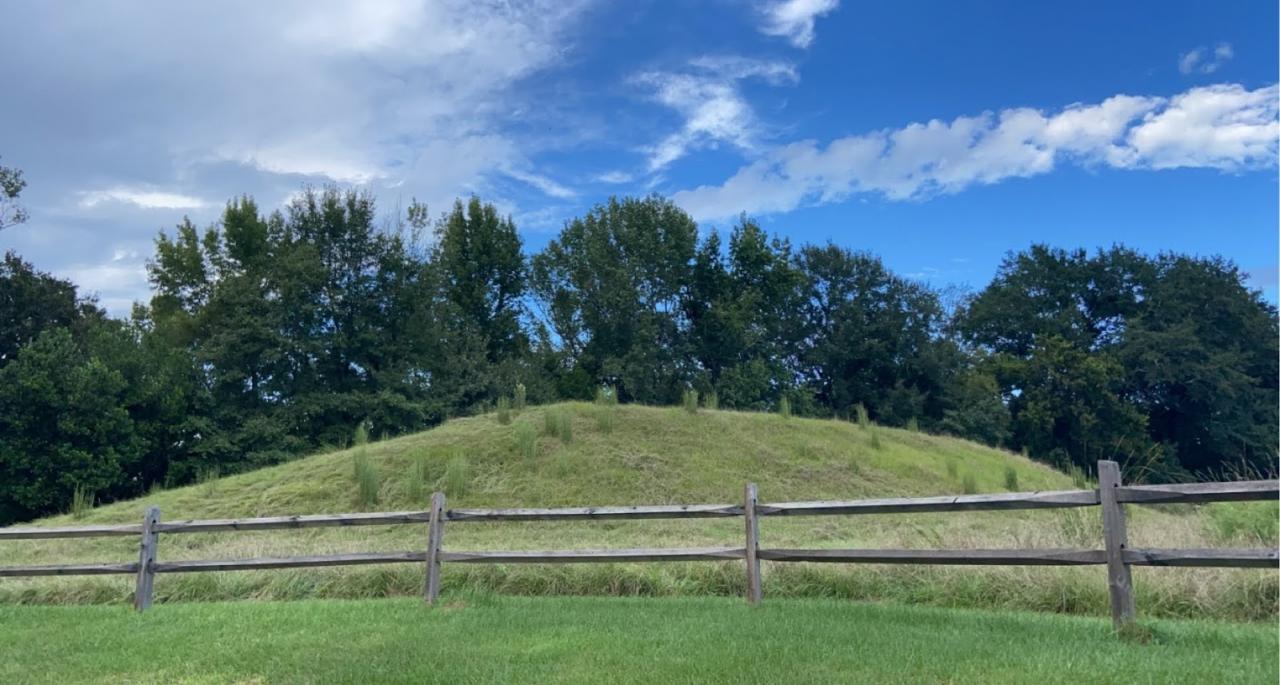 When I met the ranger halfway up the stairs, he smiled and apologized for missing me at the door of the Visitor's Center. He drove all around the park looking for me, just to make sure I received a park pamphlet and some cancelation stamps! WOW! This place is amazing with helpful people and sacred spirits making my experience even more special, memorable, and very dear to my heart.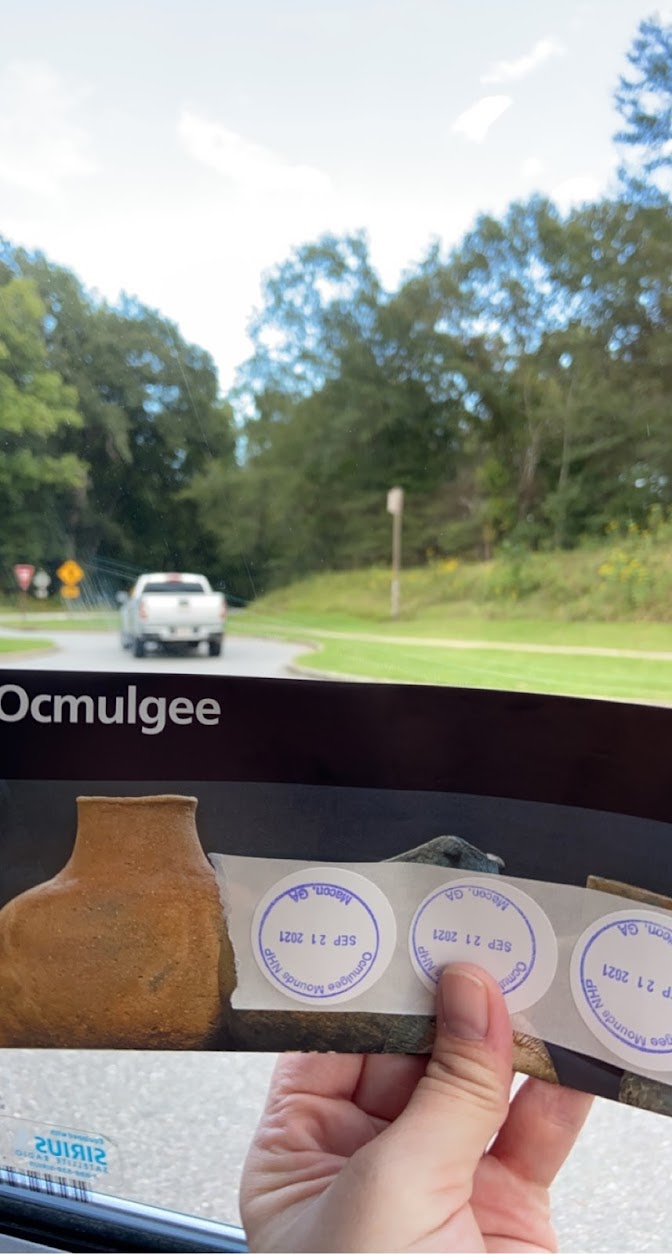 Poverty Point National Monument – September 27, 2021
My third historical mound visit was also by myself at the end of September 2021, where I drove from visiting most National Parks in Georgia, Alabama, and Mississippi, to Poverty Point National Monument located in Pioneer, LA. Unlike the first two mounds, due to its enormous size, Poverty Point is still being excavated revealing a massive sophisticated trading post with thousands of artifacts that give archaeologists more insight as to what went on in these Native American historical mound sites that were bustling trading centers in ancient times.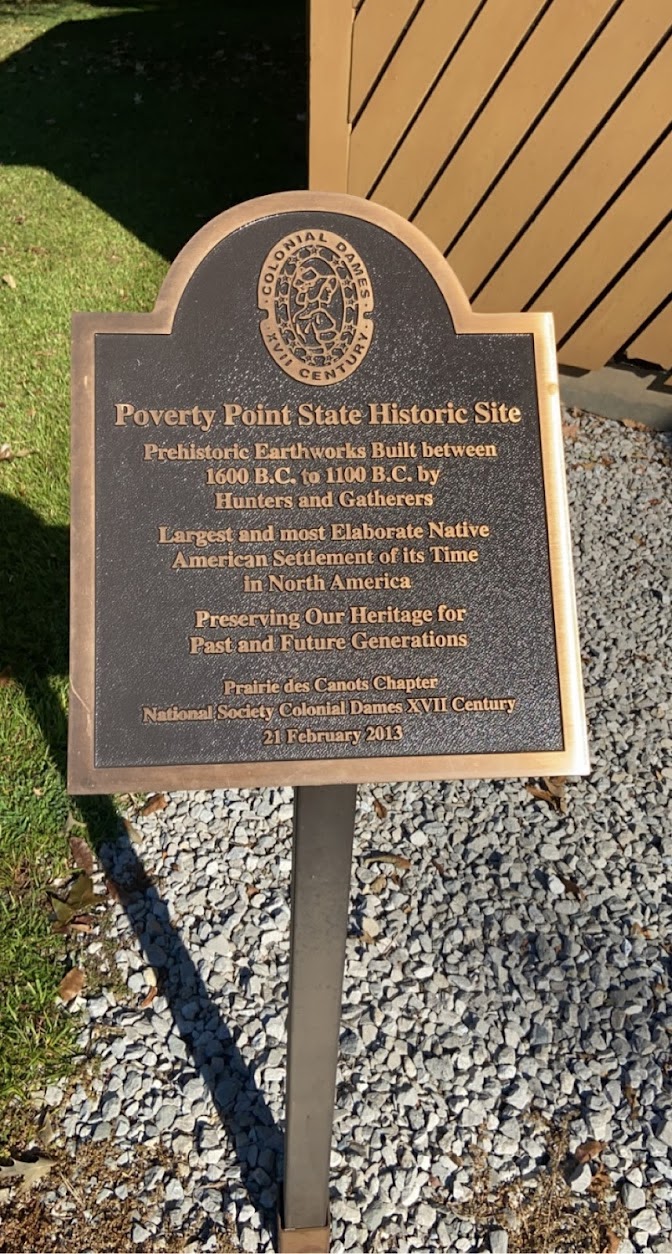 While I did not get to hike around this historical mound site like the other two (vast landscape, too much for me to hike), I did get to enter the Visitor's Center (unable to enter at last two sites) where I watched a video, looked at artifacts, and learned a lot more about Native American Heritage. The wall posters and video gave me loads of insight about several ancient tribes that once inhabited the same area all at separate time periods such as (according to posters on the Visitor's Center wall): the earliest settlers known as Paleo-Indians (around 15,000 to 13,000 BC), Meso-Indian (around 8,000 to 1000 BC), Poverty Point Indians (1,700 to 1100 BC), Early Neo-Indian (800 BC to 800 AD), and Late Neo-Indian (800 to 1600 AD).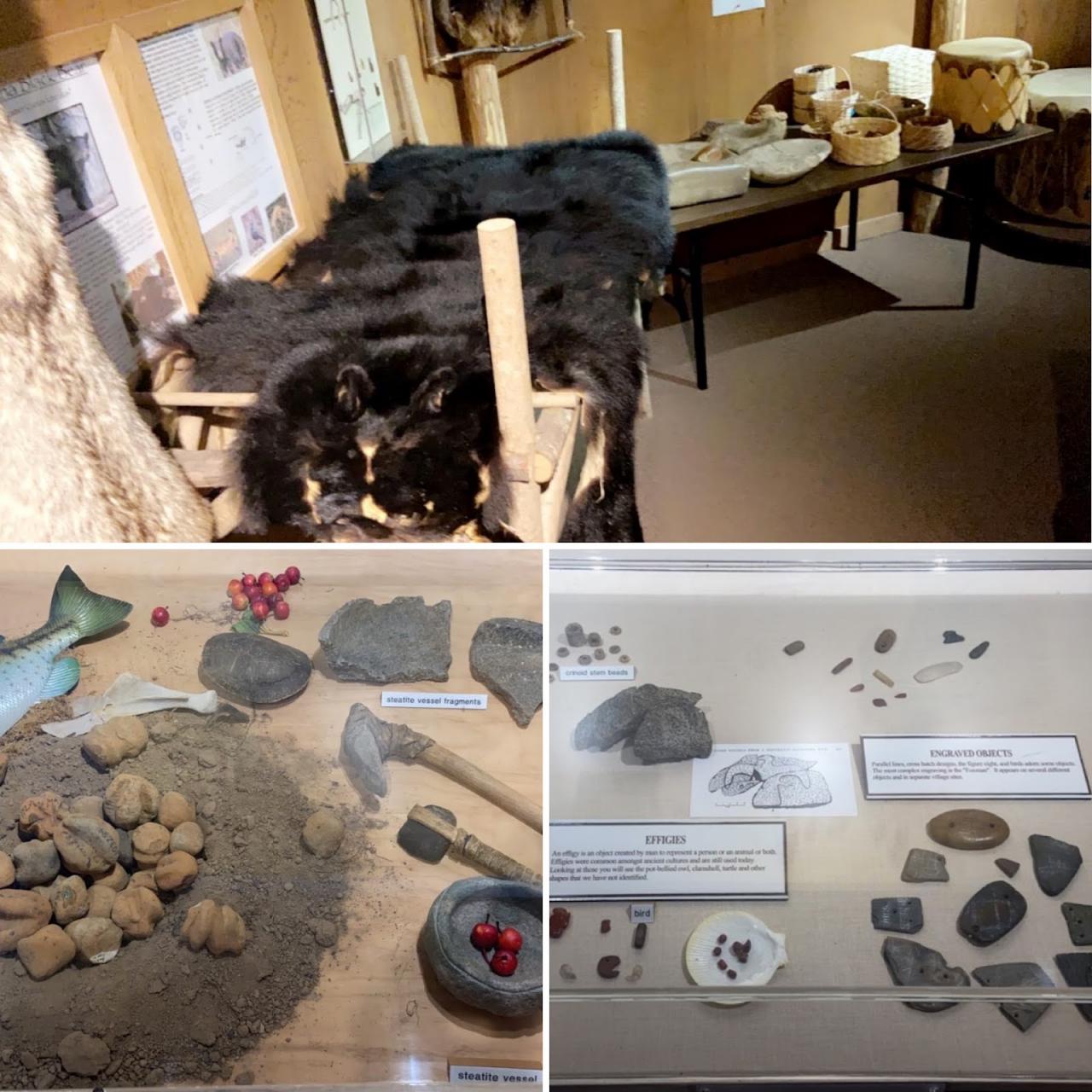 Inside the Poverty Point Visitor's Center, there were several open tables and enclosed exhibits featuring ancient Native American artifacts (mostly replicas). Unfortunately, most of the historic mound sites across the nation were looted and destroyed over the centuries. Archeologists have used several types of technologies to recreate small artifacts and even large full-scale villages. That's what makes visiting these sites so amazing is all the thought, consideration, preservation, and education they provide so that future generations can continue to learn from them.
Historic Mound Sites Conclusion
I am pretty certain I learned most of this stuff in school, but honestly I don't remember much of what I read in textbooks, what I saw on boring documentary videos, or what was spewed to me in lectures. However, traveling to each of these historic mounds I have the opportunity to refresh my knowledge on history, Native American culture, United States geography, and having a firsthand experience standing on the same grounds as my ancestors, while peering into the past at the bits and fragments they have left behind for us to find. Please come back next week for more on my Native American Heritage journey of the National Park System.
Thank you for reading and viewing,
Dr. Jaime Brainerd, Ed.D.