Sunday, July 9, 2023
Welcome to Summer friends, thank you for stopping by my Self-care Sundays B.R.E.A.T.H.S. blog where I share a variety of self-care strategies. For the month of July, I will be sharing the responsibility for caring for my preteen niece and we are teaching her about different types of self-care strategies. Each week on Sundays, I will select a self-care topic for a part of the body and will link it to Monday Beauty lessons. The first week, I addressed skincare through the generations, and this second week I will focus on hair care routines and regimens.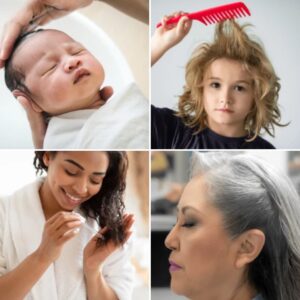 What is Hair Care?
Isn't hair care about using shampoo and conditioner? This is what I first thought until I learned about Beauty Society and different hair types. Similar to different skin types, there are normal, oily, dry, and maturing hair types. Now, I am continuing how to care for my hair and educating others on how to do the same at every level of the aging process. 
Hair Care Through the Generations
Babies and toddlers have specially formulated all-in-one wash for sensitive skin and prevents stinging. 

There are hair care products marketed towards kids but they can use either the baby-like hair stuff or what their parents use. 

Preteens, teens, and twenties will start to develop hair types and should be washing hair when needed. 

Adults' hair types will vary with age and may require specific

hair care regimen

.
Hair Care Routine
Brush or comb daily from scalp to ends

Shampoo massaging into scalp area when needed

Condition ends of hair when needed

Leave in deep or spray conditioner when needed

Oil treatments for dry or frizzy hair

Scalp elixir for thinning hair or dry scalp when needed
My Personal Hair Care Regimen
Conclusion on Hair Care Through the Generations
For the more maturing hair generations, there are products available to help stimulate hair growth, strengthen, thicken, and smooth hair. As mentioned in my last Beauty Monday blog, there is a NEW Redemption Hair Care Regimen that has a special Scalp Elixir and Revitalizing Scalp Massager that can be used together to get hair treatment deep into the hair follicles. 
Thank you for reading,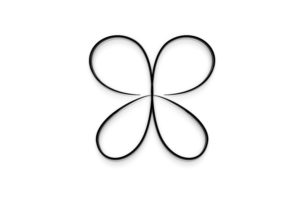 Dr. Jaime Brainerd, Ed.D.
July 9, 2023 Daily Motivation Draw 
I set up a small indoor altar on a platform with a candle, fresh-picked berries, the card deck, and a palo santo stick. I lit the candle, lit the stick, and read the invocation from the guidebook. Then I pulled the card: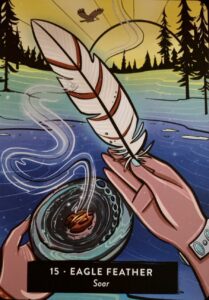 Daily Draw Question: "What medicine is being invited into my life so that I may thrive?" (Frost, 2023).
The card I drew:

15 – Eagle Feather – Soar
Message integration:

This card represents a special message from a respected ancestor telling me that my medicine is ready to take on new heights (Frost, 2023). This is the time I chose to be here on this Earth, and now is my time to shine (Frost, 2023). As my vibrations rise with my purest intentions, I am being called to ascend to my greatest heights (Frost, 2023). 
Healing affirmation:

"I accept my gifts and soar with pride. I walk through this initiation with confidence." 
Personal insight:

This is the second daily draw card that brings a specific message sent from my ancestors. Today, they tell me to break through my inhibitions and soar to my greatest heights. Basically, they are telling me I am prepared and ready for the next step. 
Reference:
Frost, A. (2023). The sacred medicine oracle card deck & guidebook. Hay House, Inc. 
*Disclaimer: I am a Beauty Society advisor, when you click on the links provided you will be directed back to my
Beauty Society
website where I do make a profit off the retail amount, however, there will be no extra charges to you. If you are interested in purchasing the products at a discount, you can sign up as an
Society+ Member
or
Beauty Advisor
to save an extra 15-25% off everything, and 50% off our product of the month.