Friday, October 7, 2022
Welcome friends, to my Travel Friday's B.R.E.A.T.H.S. blog where I share my traveling experiences from driving across the United States from September 2020 through June 2022. Since the USA recognizes October 10, 2022 a federal holiday as Indigenous People's Day, this month of October, I will be posting about my experiences visiting four different National Parks  that highlight our Indigenous American Heritage. This first week, I will spotlight Pipestone National Monument located in the Southwest corner of Minnesota, where they will be hosting an event this weekend to celebrate Indigenous People's Day with cultural song and dance.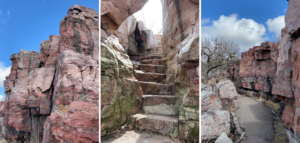 St. Paul to Pipestone
On March 25, 2021, my Minnesota bestie and I traveled from St. Paul, MN, to Pipestone National Monument. The park building was closed to the public due to Covid restrictions, but the stamping station was available outside for me to get my cancellation stamp in my Passport Book. There were several acres of nature to explore along with Fort Pipestone across the street, so we were able to have a glimpse of what native life was like around the times before and during colonization.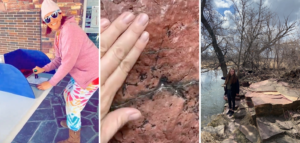 About Pipestone National Monument
We hiked the Circle Trail that was a little less than a mile of walking along a finished trail which meanders around ancient quarries that are still worked and managed by federally recognized tribes. According to the NPS website, the pipestone holds sacred value, especially when it is carved into pipes, and used during prayer as the smoke carries the prayers up to the Spirit (NPS.gov, 2022). Next time I visit, I would like to try the indoor activities like; watching the video, Pipestone: An Unbroken Legacy, checking out the park exhibits, learning more from the cultural demonstrations, and interacting with the local natives.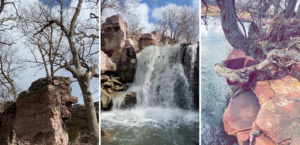 Pipestone from Our Perspective
Of all the Indigenous American national parks I visited, Pipestone was the one that was still alive and thriving, not as wreaked from warfare like most of the other native locations I visited. On the day we were there near the beginning of Spring, the weather was overcast with patches of blue skies, and chilly, but no rain. There were only a handful of visitors there, and we were all spread out, so it seemed like we had the park to ourselves. It was an awe inspiring experience walking through the tall golden prairie grass, gliding our hands along the smooth red pipestone, and watching and listening as the Winnewissa Falls poured into the Pipestone Creek. I feel like our ancestors were trying to tell us something, giving us a message to pass on to this generation, and so my journey begins to research about Indigenous Americans.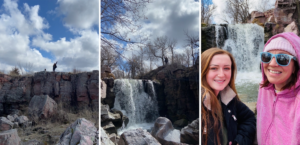 Thank you for reading and viewing. Please come back next week to learn more about our Indigenous American history and culture. For more information on my B.R.E.A.T.H.S. blog, you can subscribe below to receive email love letters from yours truly.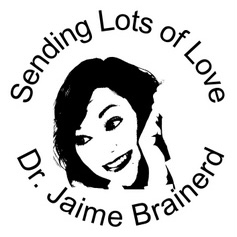 PS: My Motivation for a Two-year Tour of the United States
In March 2020, I completed my doctorate in education with a specialization in alternative education. Of my 45 years on this planet, I can count on one hand how many years I was not inside a classroom, and this gave me the motivation to find different ways we can learn outside the box. September 2020, was the beginning of my educational research tour of the National Parks Service to broaden my knowledge of the United states: geography (maps/atlas/gps), natural sciences (biology/geology/ecology), history (ancient/colonization/last decade), math skills (distance/time/money), culture, art, language, and so much more than I ever learned spending majority of my life inside institutionalized schools as a student, teacher, or professor.