Sunday, July 16, 2023
Welcome to Summer friends, thank you for stopping by my Self-care Sundays B.R.E.A.T.H.S. blog where I share a variety of self-care strategies. For the month of July, I will be sharing the responsibility for caring for my preteen niece and we are teaching her about different types of self-care strategies. Each week on Sundays, I will select a self-care topic for a part of the body and will link it to Monday Beauty lessons. 
Self-care Through the Generations
The first week, I addressed skincare through the generations. Last week, I focused on hair care routines and regimens. This third week, I am having a discussion about family foot care.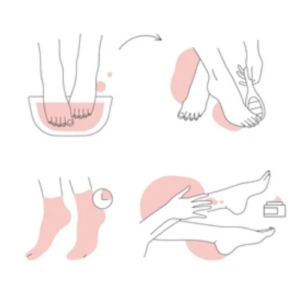 What is Proper Foot Care?
Our feet are responsible for helping us stand our ground, march in a band, jog in a park, run in a marathon, and travel all the corners of the world. They are the lowest body part but should be held in highest regard for all the places they take us. So what is the right way to take care of our feet? Here's a list to get you started on your foot care journey:
Hydrate Your Feet 

Drink plenty of water

Foot lotion

Foot mask

Inspect Your Feet and Maintain as Needed

Blisters

Cracks

Cuts

Foul odors

Love Your Feet

At-home foot massaging tools

Exercise

Foot spa

Pedicure

Reflexology foot massage (self or LMT)

Proper Foot protection

Proper footwear size/height/activity

Socks worn with shoes or boots 

Sunscreen on bare feet or sandals

Toes and toenail maintenance

Inspect for toenail fungus, bruised, raised, or cracked nail beds

Trim or have nails trimmed regularly 

Optional: protect with nail lacquer, nail polish, or cuticle oil

Wash Your Feet Regularly

Clean with soap and warm water

Exfoliate with foot brush, foot file, pumice stone, buffer, or loofah 

Scrape dirt from under toenails
Foot Care Through the Generations
When your feet are unhealthy, that can leave you feeling stranded. When your feet are healthy, you can go much further than you imagine. Taking good care of our feet will hopefully help them take us as far as we can dream!
Thank you for reading,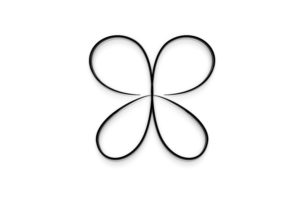 Dr. Jaime Brainerd, Ed.D.
July 16, 2023 Daily Motivation Draw 
I set up a small outdoor altar on a round metal and glass table in the shaded patio area with a candle, fresh-picked raspberries and blueberries (I looked for more strawberries "heart berries," but none were left), the card deck, and a palo santo stick. I lit the candle, lit the stick, used my intuitive senses, began to read the invocation from the guidebook, and pulled the first card.
The Full Spirit Moon-Shine card (which we have done before during the full moon). So I reshuffled, then pulled the Strawberry-Love card (which we had yesterday). I was like, third card must be the charm when I pulled the Eagle Feather-Soar card (which I drew exactly one week ago). The guidebook suggests when I see a card (or three) repeat, I may not have fully received the medicine so it is returning to provide me more healing in those areas. It is no mistake that today's cards call more attention to shining, loving, and soaring.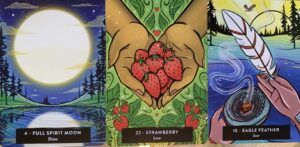 Daily Draw Question: "What medicine is being invited into my life so that I may thrive?" (Frost, 2023).
The card(s) I drew:
4-Full Spirit Moon/Shine, 22-Strawberry/Love, 15-Eagle Feather/Soar
Message integration:
Being called forward to show my truest essence of love that will allow me to soar with my sacred blessings. 
Healing affirmation:
Full Spirit Moon/Shine:

"It is safe to take up space. I stand audaciously and own my luminosity" (Frost, 2023, p.27). 
Strawberry/Love

: "As I welcome the vibration of love into my being, I glow with the healed heart medicine" (Frost, 2023, p.63).
Eagle Feather/Soar:

"I accept my gifts and soar with pride. I walk through this initiation with confidence" (Frost, 2023, p.49) 
Personal insight:
I know now that it's no mistake to redraw a card I have seen, I expect it, but what I did not expect is to see three in a row. I accept the healing messages of medicine today as I continue on my path, and I also find it peculiar that these three cards show up when I am on the topic of foot care. I have a clear understanding of not just caring for my feet on this journey, but loving all of myself, and allowing my entire self to shine as I soar through life. 
Reference:
Frost, A. (2023). The sacred medicine oracle card deck & guidebook. Hay House, Inc.