Sunday, April 9, 2023
Welcome to Spring friends, thank you for stopping by my Self-care Sundays B.R.E.A.T.H.S. blog where I share a variety of self-care strategies that bring me joy. Last  week, I shared some Spring-time self-care strategies. This week, Sunday falls on Easter, so I am sharing some pictures and a short video of hanging out with my family. 

Painting with My Niece
My niece and I love to paint and this year we painted a black rabbit in a field of colorful tulips. This is the Chinese Year of the rabbit which comes around every 12 years. More specifically, this is the year of the black rabbit, which comes around every 60 years! So in honor of the Year of the Black Rabbit, Spring, and Easter, we created these acrylic paintings. 
Easter Egg Hunt at the Elementary School
On Saturday April 8, 2023, the day before Easter, Grant Watts Elementary School in Scappoose, OR, hosted their annual Easter Egg Hunt. They prepared thousands of plastic colorful eggs filled with small wrapped candies and fake gold coins. I think some had some paper note prizes to claim at the school but we didn't find any. The kids cleared the eggs in what seemed like seconds. After my niece and nephews were done, they collected their Easter loot, put the plastic eggs back together, and put them back into boxes for reuse next year. I made a short video of the festivities (see above). 
Easter Dinner, Dessert, and Games with Family
On Easter Sunday, my brothers and their children all came to grandma and grandpa's house for Easter dinner, dessert, and games. My mom made a yummy ham dinner with scalloped potatoes, green bean casserole, and salad. We had a variety of cakes for dessert: carrot cake, lemon cake, and German chocolate cake. Afterwards, the younger kids played games on the tablets and took Easter Snapchats with me, while the older kids and adults played UNO Attack. I played the last UNO game and won! What an amazing blessed Easter holiday this year.
Thank you for reading and viewing,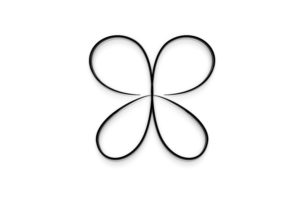 Dr. Jaime Brainerd, E.d.D.