Tuesday, April 25, 2023
Good day Readers! Thank you for stopping by Reading Tuesdays of my B.R.E.A.T.H.S. blog where I spotlight my favorite authors who have helped me through different levels of self improvement. On Tuesdays this month, I will be sharing some newer business authors (published in the last year or so) whose books have shifted my mindset, taught me about my own resilience, inspired personal change, and expanded my heart. The first Tuesday, I featured author Joe Polish and his book, "What's in it for Them?." The second Tuesday, I put the spotlight on first time author Amy Porterfield and her new book, "Two Weeks Notice." Last week, I introduced a first time author, Rachel Pedersen and her new book, "Unfiltered." This fourth and final week, I am introducing a French author, Olivier Roland's newest book that went global, "The Way of the Intelligent Rebel: Succeed Outside the System, Teach Yourself Anything, and Achieve Ultimate Freedom."

About the Author: Olivier Roland
Like all the other Hay House authors spotlighted this month, I first learned about Olivier Roland through the Hay House Empower You unlimited audio app. Last year, I focused on reading/listening any popular book about business and marketing I could get my eyes/ears on. I would first listen to a book straight through, and if I liked it, I would buy the eBook then listen, follow along, and take notes. When I listened to this book, I was also taking notes because most of what Olivier was saying about education and business resonated with me on high levels. So much that his values and views in the book closely match the wording in my writing, especially the business plan and articles of incorporation for my educational nonprofit. I knew this book was going to be good for me to read and review. 
Olivier Roland is a French author who dropped out of school at 19 because he believed he would have better use of his time, money, and education through personal experience on the journey of entrepreneurship. He began researching, started his own businesses, did more research to test his methods, became a successful blogger, and documented the journey on YouTube. He then became a startup investor that helps back up other intelligent rebels, writes books, and travels about six months a year for more than a decade now. He believes that there is an entrepreneur in each of us and that we get away from traditional education to create our own dream businesses to learn in ways that work best for personal and professional lives. 

Book Review "The Way of the Intelligent Rebel"
Olivier Roland wrote "The Way of the Intelligent Rebel" to act as a guide for us to get out of the rat race and start on our entrepreneurial journey. Before the book even begins, there's pertinent information shared about how Olivier gained most of his knowledge from great authors, and that he loves to connect other people to these stories of failure and success. He shares his beliefs about how our current education system is failing us and that the traditional schooling methods are ruining our creativity, innovation, and motivation. I couldn't agree more. The forward intrigued me as well because it explains about a nonprofit IT school, Campus 42, founded by tech billionaire, Xavier Niel (authored the forward), that is so unorthodox compared to our current school system: no tuition, no teachers, no timeline, no academic qualifications, no curriculum, no formal awards, with campuses located across the globe to make digital learning an opportunity for all. 
The book is divided into two sections: 1). learning with enjoyment: or how to educate yourself in the 21st century, 2). Creating your own business and breaking free. In the first section, I kept nodding my head when they talked about the outdated school system we have. I would know, I am a product of it and a 20 year teaching veteran who broke free to help change the way we educate in this new century. 
Society believes that academic qualifications should open doors, when studies show it does boost pay, but doesn't ensure the level of financial freedom being an entrepreneur does (Roland, 2021). Olivier believes we can combat "new illiteracy" by understanding technology, being a lifeline learner through reading, learning a foreign language, and learning about managing personal finance (Roland, 2021). Roland (2021) explains how the current school system is outdated with the 20th century factory and agricultural work, limiting learning, killing creativity, and continuing education puts us deeper into debt. 
Olivier explains how we can hack our own education by studying ourselves, using strategies to study like Dual N-back, mnemonics, telling a story, loci method, or using images (Roland, 2021). He teaches how to increase our IQ, concentrate better, combat forgetfulness, learn a new language, how to gain willpower, and improve reading, writing skills, and speaking skills.  Roland (2021) provides documented and tested strategies on how to go beyond the classroom such as getting proper sleep, how to take action after reading or completing a course by teaching what you know on several platforms: blogs, podcasts, and YouTube videos. Olivier (2021) stated that the best training in the world is through experiences like reading books, taking specific training courses, testing things for 30 days, and making learning relevant, fun, and challenging.
Once you have a better understanding of the education you would need to break free from the rat race as mentioned in part one of the book, the second part leans towards teaching readers how to create and maintain your own businesses. Roland (2012) starts off by listing all the benefits of being an entrepreneur over being an employee, but essentially clues the reader into knowing their own "why" for starting a business like working for our own dreams rather than someone else's, job security, or maybe financial freedom. Olivier understands first hand of how scary building a business can be, so he listed strategies on how to follow your dreams of starting up a business,  launching it using his mentor and mine, Jeff Walker's product launch method, getting into the right mindset, and finding the right mentors to help you (Roland, 2021). 
The final chapters of the book detail how to build the foundation of your business through listing your passions, how to establish your business through plans and data, and how to keep your business sustainable with support (Roland, 2021). He also explains Jeff Walker's marketing strategies that gets prospects motivated and eager to buy (Roland, 2021). Once your business is off the ground, then you can remain content in business by outsourcing jobs that are unpopular, franchising, documenting, automating, and ultimately having fun (Roland, 2021). To top that all off, Roland (2021) finishes off the book by suggesting how to double business results by testing, measuring, improving, and optimizing customer experience.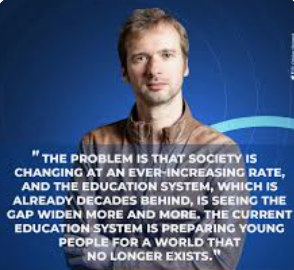 Highlights of "The Way of the Intelligent Rebel"
For me, this book validates everything I have researched with my education degree, with the exception that school did work for me but it's really not meant for everyone. While the entire book was exceptionally helpful, my favorite part was before the chapters even started, the story of how Olivier went from teenage school dropout to successful best selling author, entrepreneur, and exceptional traveler. I especially loved the section about all the great inspiring authors who were his guiding light on his journey. It's those bits of knowledge that help give me hope that I can share a similar story as an authorprenuer, educator, and world traveler. I also would love to partner Campus 42 with my educational nonprofit, Global Alternative Learning Systems (GALS),  to help break the molds of traditional schools across the globe. 
5-Star Rating of "The Way of the Intelligent Rebel"
| | | | | |
| --- | --- | --- | --- | --- |
| ⭑ Exceptional | ⭑ Guide | ⭑ Inspiring | ⭑ Resourceful | ⭑ Scientific |
Conclusion of  "The Way of the Intelligent Rebel"
"The Way of the Intelligent Rebel" is, in short, an exceptional guide to skipping the outdated and overpriced education systems to start your own entrepreneurial journey aligned with your own passions and dreams. Roland uses his storytelling and documenting strategies to inspire us to take risks in education and business using a variety of resources and scientific testing. I am using the book to help me with getting my nonprofit business off the ground. What would be your "why" for reading this book?
Thank you for reading,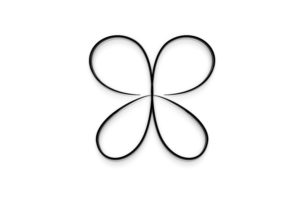 Dr. Jaime Brainerd, E.d.D.
Reference
Roland, O. (2021). The way of the intelligent rebel: Succeed outside the system, teach yourself anything, and achieve ultimate freedom.  Hay House, Inc. UK, USA, Australia, and India.