Tuesday, April 11, 2023
Good day Readers! Thank you for stopping by Reading Tuesdays of my B.R.E.A.T.H.S. blog where I spotlight on my favorite authors who I consider my best friends because their words were the light that guided me through the darker parts of my life. On Tuesdays this month, I will be sharing some newer authors (published in the last year) whose books have shifted my mindset, taught me about my own resilience, inspired personal change, and expanded my heart. Last Tuesday, I featured author, Joe Polish and his book, "What's in it for Them?." This second Tuesday, I am putting the spotlight on first time author Amy Porterfield and her new book, "Two Weeks Notice."

About the Author: Amy Porterfield
I first learned about Amy Porterfield when I signed up for an online course about email marketing last Spring 2022 with Jenna Kutcher, who had Amy as an affiliate marketer who specializes in helping entrepreneurs to build engaging email lists, design online training courses, and use online marketing strategies to propel their online businesses. After reading several other marketing books, I found many authors would suggest Amy as the affiliate they connected with to get their business off the ground by starting from scratch, but at the time, she did not have her own book out. That was until this last February 21, 2023, when she published her first book, "Two Weeks Notice: Find the Courage to Quit Your Job, Make More Money, Work Where You Want, and Change the World."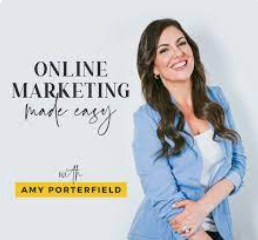 In the introduction of "Two Weeks Notice," Amy describes her backstory of working with performance coach, Tony Robbins, where she was on a content team working with several experts in creating successful online businesses (Porterfield, 2023). After one meeting with a handful of prominent business men, she noticed a word they were all referencing in their work: freedom, and she decided right then and there she wanted that same financial freedom, creative freedom, and lifestyle freedom (Porterfield, 2023). After years of trial and error, Amy developed eight online courses, six simple frameworks, several tools of the trade, a successful podcast "Online Marketing Made Easy," and finally her first book, "Two Weeks Notice."

New Book Review: "Two Weeks Notice" by Amy Porterfield
Most authorprenuers I know first write their books then create online content for customers to have ways to consume more information they are seeking. With Amy Porterfield's first book, she has done the opposite and taken years of online course development experience, and created a roadmap for people to give their two weeks notice and have a step-by-step guide that supports them in creating their own online business. There're 13 chapters that you can flip through at your own pace and return to for specific details you may need extra help on. 
The book starts off by helping one decide if being an entrepreneur is the right choice since it's not everyone's cup of tea. If you are still stuck working for someone else, Amy dictates how to create an exit strategy. Once you are out on your own, Porterfield (2023) explains how to set-up boundaries, list non-negotiables, create a Tiger Time schedule, and develop a focused workspace with no distractions. 
How will you know you are cut out to be an entrepreneur? Amy explains how to find your "you factor," that 10% edge you have special knowledge in, finding struggles or pain points that you can help people with, something people would pay for, and ultimately lights you up when you discuss it with others (Porterfield, 2023). Once you have narrowed down your niche, Porterfield (2023) will guide you on creating your "Ideal Customer Avatar," that one person who wants everything you have to offer, and how to validate them by actually doing research to find them and talk to them in order to create content that is perfect for them. If you do this work, you will be creating content that can change lives, and if you don't, the world is missing out on that special something you have to offer that no one else can do like you (Porterfield, 2023).
If you wonder how on earth to build a website Porterfield (2023) offers step by step instructions on how do this the easy way with a all-in-one site builder like GoDaddy, the moderate way with a hybrid-builder like WordPress, and the more advanced do-it-yourself (DIY) way using HTML coding. I have already started a website, but I will be flipping back through this section to refine my site as Porterfield (2023) explains the four essential web pages: home, about, contact, and blog pages, as well as detailing the five elements of website design one should focus on. 
Creating content is Amy's speciality which she thoroughly explains her processes. She is also quite the expert at building email lists which is her number one suggestion on how to attract and engage your audience and start making revenue. Porterfield (2023) goes on to explain in further detail how to create lead magnet pages that will engage your subscribers, and then how to use social media to increase your following. 
The final sections of the book get you ready to start making money. I mentioned Amy's specialty is creating content, and that includes her five step process on how to create a workshop course that will help you earn money right away (Porterfield, 2023). Because she has experience with being her own boss, the last chapter details some of her "boss traps" along with a couple remedies that have helped her be a successful boss lady. Likewise, the appendix offers several examples, samples, scripts, and posts to get you ready to take the big leap to give your "Two Weeks Notice" and become your own boss. 
Highlights of "Two Weeks Notice"
With this new book, I know that I have everything I need to start my online business. My favorite part of the book was the affirmation, "There is an abundance of success to go around and I am absolutely deserving and open to receiving my share" (Porterfield, 2023). I now better understand how to narrow down my niche by creating the "Ideal Customer Avatar" giving them as much specifics as possible to better understand my audience. This book gave me the confidence to understand how I can better change people's lives. Although I have created my own website, started my email list, and have been growing my social media presence, I now have more tools to refine my skills. I had no idea how to create a course workshop before reading "Two Weeks Notice," so that is the section I will be going back over and taking action on next. 
5-Star Rating of "Two Weeks Notice"
⭑

Applicable

⭑

Powerful

⭑

Actionable

⭑

Transformational

⭑

Practical
Conclusion of "Two Weeks Notice"
After reading "Two Weeks Notice," I am ready to start applying the knowledge. I am now inspired to start transforming my own life and helping others do the same. It excites me to have such practical knowledge in one book that will help me take actionable steps to make powerful changes in the world. If you are ready to take the step to entrepreneurship, I highly recommend reading Amy's first book, "Two Weeks Notice."
Thank you for reading,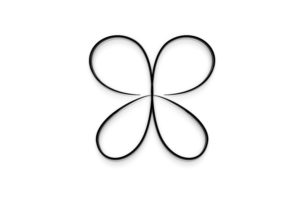 Dr. Jaime Brainerd, E.d.D.
Reference
Porterfield, A. (February, 2023).
Two weeks notice: Find the courage to quit your job, make more money, work where you want, and change the world.
Hay House, Inc. USA, Australia, UK, and India.