Tuesday, April 4, 2023
Good day Readers! Thank you for stopping by Reading Tuesdays of my B.R.E.A.T.H.S. blog where I spotlight on my favorite authors who I consider my best friends because their words were the light that guided me through the darker parts of my life. On Tuesdays this month, I will be sharing some newer authors (published in the last year) whose books have shifted my mindset, taught me about my own resilience, inspired personal change, and expanded my heart. This first Tuesday I am featuring author, Joe Polish and his book, "What's in it for Them?," published November 2022.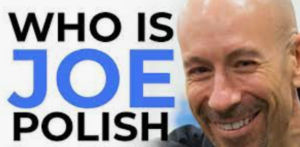 About the Author: Joe Polish
I first found Joe Polish on the Hay House Empower You Unlimited Audio App and listened to his book, "What's in it for Them," the day it was released on November 1, 2022. His story started when he was 19, recovering from drug addiction and childhood trauma, he used his resilience and life savings to start his own carpet cleaning company. After one meeting with a powerful business man, he shifted his perspective on his entrepreneurship that focused on building rapport with others by finding ways to reduce their suffering. Instead of going out there cleaning carpets, he turned his business into helping other carpet cleaning companies to better serve others by copywriting marketing letters for them.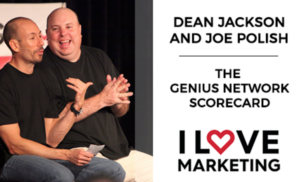 After 30 years, Joe formed many deep relationships and became a world-wide connector. He started two prestigious companies: Genius Network and 100K , created an impactful nonprofit Genius Recovery platform, talks on a top rated podcast called "I Love Marketing," bought a 40-acre ghost town he is rebuilding as a place for artists to heal called, Cleator, Arizona, and is working on other creative projects in movies like, "Artists for Addicts" and "Connected: The Joe Polish Story." His compassion and credibility combined offers powerful insight to others that he discusses in his new book, "What's in it for Them?"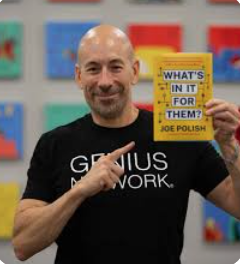 New Book Review: "What's in it for Them?"
What I love most about Joe's approach to building rapport with others is how he always was focused on serving people suffering, investing time to research their needs, finding ways he could help either through his connections, always adding value, and being ultimately genuine. Much of his approach he gives credit to Dale Carnegie's book, "How to Win Friends and Influence People," but has added his own perspective that includes a framework to build relationships that are "ELF" (easy, lucrative, and fun) while steering clear of relationships that are "HALF" (hard, annoying, lame, and frustrating) (Polish, 2022). Throughout the book, Polish gives lots of references he has read in books, life experiences, and business advice that has worked best for him.  Ultimately, the entire book can be used as a guide to making better connections in all relationships whether personal or business related, as I describe below in my highlights of "What's in it for Them?"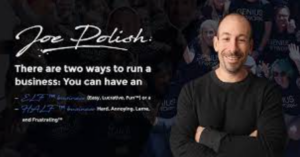 Highlights of "What's in it for Them?
My favorite part in the book was his personal ad for love in Chapter 3. His personal ad that he created with love expert, Annie Lalla, inspired me to create A Personal Ad for Love for myself. In Chapter 8, Polish explains how to give value on the spot, and this is an action step I am learning has the best value in starting and keeping new relationships. Another part of the book that struck my interest is what he said about nonprofits in Chapter 9, where they tell people they should donate but skip the part about making the donor care about the cause (Polish, 2022). This helped me realize how I need to start creating projects that people care about and offer them ways they can participate through making contributions of time, effort, and funding.
5-Star Rating of "What's in it for Them?"
| | | | | |
| --- | --- | --- | --- | --- |
| ⭑ Engaging  | ⭑ Inspiring | ⭑ Interesting | ⭑ Motivating | ⭑ Valuable |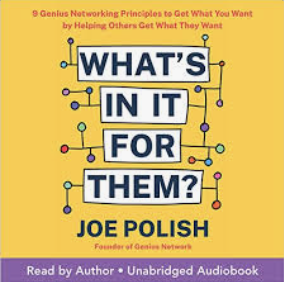 Conclusion of "What's in it for Them?"
After listening to the audiobook the first day it was released, I ended up buying the ebook Kindle version so that I could carry it around and reference it anytime I wanted. Next, I relistened to the audiobook while following along in the ebook and taking 17 pages of notes in my Google Docs. This is where I could pause, rewind, and do the action steps that were listed at the end of each chapter. When writing this blog, I went back to my notes and relistened to the audiobook and got even more out of the book the third time around. I would definitely recommend this book to my family, friends, and entrepreneur acquaintances as a highly valuable resource in making lasting connections that can help build solid relationships. 
Thank you for reading,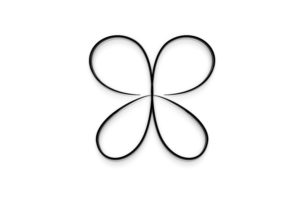 Dr. Jaime Brainerd, E.d.D.
Reference
Polish, J. (November, 2022). What's in it for them? 9 Genius Network principles to get what you want by helping others get what they want. Hay House, Inc. USA, Australia, UK, and India.