Tuesday, July 25, 2023
Good day Readers! Thank you for stopping by Reading Tuesdays of my B.R.E.A.T.H.S. blog where I spotlight on my favorite authors. On Tuesdays this month, I am changing things up a bit by reading and reviewing books a little differently. 
July '23 Summer Reading
I am gracefully forcing myself into leisurely Summer reading to stretch myself a little out of my comfort zone. The first week in July, I shared about Dolly Parton and James Patterson's fiction novel, "Run, Rose Run." The second week I shared my review of an autobiography, "Finding Me: A Memoir," by Viola Davis. Last week, I reviewed "The House in the Cerulean Sea," by TJ Klune. This fourth week, I am sharing about my experience with doing a professional review using Booksprout. 

What is Booksprout?
As an upcoming authorpreneur, I am exploring my different options for getting my books out into the world when I stumbled across Booksprout. One of the authors I follow (email list), notified me of their upcoming book that has yet to be published asking for people interested in a copy to get an advanced one for free in exchange for a review of their work. Wow, that seemed like a win/win for everyone, so I signed up, read the book, and submitted my review to Booksprout by the deadline. 
What I didn't know is that they ask that you not share the review until the book is published. So, I wasn't able to post that review today. However, I did finish a book for my book club, and decided to show you what a Booksprout review would look like with an example from an oldie but goodie, "How Full is Your Bucket," by Tom Rath and Dr. Don Clifton.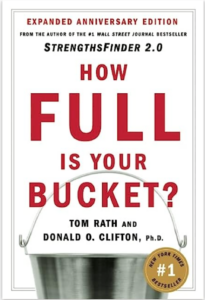 Example of a Booksprout Review
Rating
✭✭✭✭
Review Title
What's Right With This World?
Review
The book starts off with discussing how the authors noticed there's a lot of research wanting to know what is wrong with the world, but not much asking about what is right. The grandfather Dr. Don and grandson Tom, introduced what Dr. Don had been researching his entire life about the dipper and bucket theory. The theory is used as a metaphor to explain how we each have a dipper and bucket to take energy from or give energy to others. 
The first couple chapters delve into how negativity can literally kill a person. While most of us will hopefully never have to experience that extreme type of pain, suffering, and death, the compounding effects of our daily negative interactions can and do have profound effects on our overall health and well being. The book gives several statistics on how negativity and positivity affect productivity to the point where every moment we interact with someone really does matter. 
Tom includes his personal story of how he was raised to focus on the things he was naturally gifted at, had positive family support, and how that type of environment was what essentially saved his life. When confronted with major health challenges, Tom's positive preparedness allowed him to be resilient through his prognosis. Now, more than ever, he is eager to share his story combined with his grandfather's lifelong work to help make the world a better, more positive place. 
The main focus of the book are the five strategies for helping to increase positive emotions. Each strategy focuses on a different part of the dipper and bucket theory such as how to fill other's buckets, but not dip too much. The strategies can be applied to teams or organizations with a helpful guide in the book along with a special gift from the authors (secret code to unlock Dr. Clifton's StrengthsFinder assessment). 
The first time I read the book two decades ago, I learned a lot about the workplace climate but didn't fully internalize the message of what compounding negative emotions can do to your health until recently. One of the lines in the book says, "there's no surgeon general's warning about toxic emotions, but perhaps there should be." (p.48) This statement couldn't be further from the truth as we should all be aware of the dangers of constant negative energy.
I gave four out of five stars since I would have liked to have seen more case studies showing teams putting the strategies into practice for examples around the workplace, especially in the expanded version. 
Disclaimer
I received a free copy of this book via Booksprout and am voluntarily leaving a review. *(This is inserted in the review copy, but for this blog post, it is here just as an example. I did not receive "How Full is Your Bucket" for free).
Private Feedback
This feedback will not be displayed publicly. Only the author will be able to see it. 
*(This is also posted for the reviewer to see and be able to leave a personal note for the author. I did not really leave this for the authors of "How Full is Your Bucket," but this is probably what I would have said).
Thank you for your valuable information on how the power of positivity can override the effects of long term negative emotions. I will be looking into your other books as well. I appreciated all the statistics you had intertwined into the chapters. However, I would have liked to read more case studies or examples of the strategies being used in practice. It did not take away from the value of the information, it's just something I noticed. 
I titled my review,
What's Right With The World
, because, quite frankly, there are not that many books I have found with as much detail on this topic. I was very pleased with the contents and look forward to putting them into practice. Thank you for sharing your knowledge and gifts with the world. Your work is very much appreciated. Looking forward to reading more of your work. 
Best Regards
Jaime
Tuesday, July 25, 2023 Daily Motivation Draw 
I set up a small indoor altar on my laptop desk with a candle, stick, and some carrots and cucumbers for offering. I lit the candle, lit the Palo Santo stick, and started reading the invocation of Spirit from The Sacred Medicine Oracle Guidebook. I centered myself, took three deep breaths, shuffled the deck three times, cut it in half, and drew the card asking: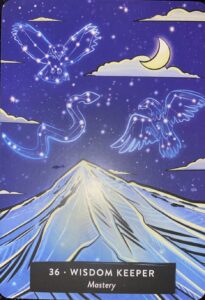 Daily Draw Question: "

What medicine is being invited into my life so that I may thrive?"
The card I drew:

36 – Wisdom Keeper –

Mastery

Message integration:

You are being called to master your medicine skills (Frost, 2023). It is time to seek and find a mentor who can see you for who you really are (Frost, 2023). You need to be able to forget what you already know for it is time to refine and advance your gifts unto the world (Frost, 2023).

Healing affirmation:

"I am ready to lean and deepen into my wisdom-keeping self.Ahigher level of guidance comes to me with ease. " (Frost, 2023)

Personal insight

: I find it interesting this was the first time I drew the card in the evening and I get a direct reading from the cosmos telling me to keep on my aligned path and share my gifts. I am humbled, as well as curious who this mentor might be. The book suggests they can come in many forms and to trust when I feel a connection. I know with absolute certainty this is my time and I am ready for the next step. 
Thank you for reading about my readings,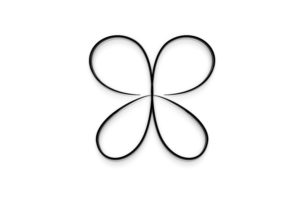 Dr. Jaime Brainerd, Ed.D.
Reference:
Frost, A. (2023). The sacred medicine oracle card deck & guidebook. Hay House, Inc.