Tuesday, July 4, 2023
Good day Readers! Thank you for stopping by Reading Tuesdays of my B.R.E.A.T.H.S.  blog where I spotlight on my favorite authors. On Tuesdays this month, I am changing things up a bit by reading and reviewing something other than the usual non-fiction self-help books I post here. I am gracefully forcing myself into leisurely Summer reading to stretch myself a little out of my comfort zone. I even joined a small reading club for accountability, as well as joining a book review group. This first week in July, I am sharing about one of my favorite All-American author collaborations with James Patterson, and one of my favorite musicians, as well as my favorite role model, Dolly Parton and their fiction book, "Run, Rose Run."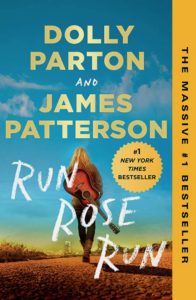 Brainerd's Blurb: "Run, Rose Run"
Fleeing from Texas, and pawning her guitar to survive, Ann made her way to Nashville with dreams of making it big as a famous country singer and songwriter. The Cat's Paw Saloon gave Ann her first gig and she began to play on a borrowed guitar while singing one of her own tunes. Ethan Blake can't help but have eyes and ears on Ann, and tells friend and fellow country singer Ruthana about her special talents. 
Ruthana gives in to Ethan to finally check out Ann. They hit it off and Ruthana offers to help Ann, then invites her to stay for a while. Ann makes another run for it, this time, "borrowing" a guitar before she leaves. She spent some time singing for food and money when Ruthana told Ann she would record her and find a promoter for her. 
Ann was mugged and Ruthanna asked Ethan to protect her. Ann meets up with producers who are thrilled with her abilities to rise to fame. Ann and Ethan go to New York to discuss a deal and end up writing music together. Ann gets the opening act and outdoes the headliner to win herself a 12-city gig where Ethan drives the tour and joins her on stage to sing. 
Ethan and Ann end up confiding in one another about their pasts. They are on their last show when someone comes after Ann with a gun. She escapes only to end up in the hospital and runs yet again in fear of being found. Ethan is on a hunt to find Ann, goes to her hometown, and learns about Rose, Ann's real name. He rescues Rose, they get engaged, and live happily ever after.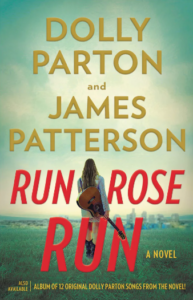 Brainerd's Book Review: "Run, Rose Run"
This was a lighthearted loved story about a young country singer who is on the run to start her singing career. Ann makes her way to the Country Music Capital, Nashville, TN, and uses her singing and songwriting talents to land her some gigs for food or some money. She's recognized by some folks who help her go from begging for change, and running for her life, to cutting a record deal in a matter of months. 
Knowing this was written by Dolly, I couldn't help imagining that Ann's story was partly her own story of rising to fame. Not the part of it happening so quickly, but the part of coming from a poor home and then eventually making it big. I also could see Dolly as Ruthana, a country music star and role model for many young singers. 
What I liked best about the story was the subtle love growing between Ethan and Ann (Rose). The authors let the reader know that Ethan was struck with love at first sight but used the rest of the story to build his heroic character and sweep Rose off her feet at the end. Also, I am glad that they end up making music together. 
The parts that didn't quite earn that fifth star would be the amount of times this girl was jumped. Then dragging on the reasons behind it to the very end with no clues as to what was happening. As I mentioned above a couple times, everything happened kinda quickly, it seemed the authors kinda cut off nine months of artists' struggle, and skipped to the happily ever after.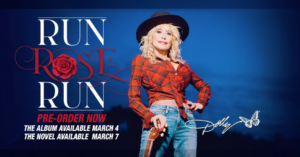 Brainerd's 4-Star Rating of "Run, Rose Run"
| | | | |
| --- | --- | --- | --- |
| ✭ Exciting | ✭ Inspiring | ✭ Loving | ✭ Suspenseful |
Brainerd's Conclusion "Run, Rose Run"
This is the most exciting part for me to write! Almost as fast as the book was published, there's a movie, and accompanying album with the same name, "Run, Rose Run!" The movie will be produced by Reese Witherspoon's company and will be starring none other than Dolly Parton, of course! I highly suggest reading the book and then we can watch the movie together when it comes out!
Thank you for reading about my readings,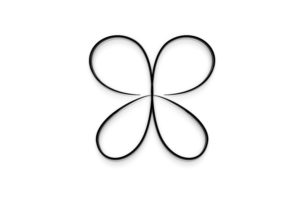 Dr. Jaime Brainerd, Ed.D.
Reference:
Patterson, J., Parton, D. (2022). Run, Rose, Run: A Novel. United States: Little, Brown.
July 4, 2023 Daily Motivation Draw 
I set up a small outdoor altar on a piece of fabric on the grass in the sunlight with a candle, fresh-picked strawberry (heart berry), the card deck, and a palo santo stick. I lit the candle, lit the stick, and began to read the invocation from the guidebook. I pulled the card asking specifically about "INDEPENDENCE" and I saw a bright light before my eyes; it was Full Spirit Moon. Behold, this card was also drawn during the full moon's appearance on the morning of July 3rd and will last for three days!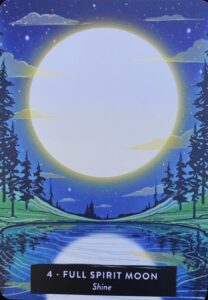 Daily Draw Question: "What medicine is being invited into my life so that I may thrive?"
The card I drew: 4-Full Spirit Moon "

shine" 

Message integration: The full moon is pulling all my tides in to wash away my worries and let me shine (Frost, 2023). Now is the time to radiate at my fullest potential as I can no longer deny my truth (Frost, 2023). Powerful sacred waves will be initiated in my dreams so drink lots of water activated by my own light and love (Frost, 2023).

Healing affirmation: "It is safe to take up space. I stand audaciously and own my luminosity." (Frost, 2023, p.27). 

Personal insight: I will drink plenty of water with the intention of washing away my worries as I sleep. Every time I wake, I ask how I can shine my light today. I am always guided by grandmother "Full Spirit" moon and the light within.
Reference:
Frost, A. (2023). The sacred medicine oracle card deck & guidebook. Hay House, Inc.