Sunday, October 16, 2022
Hello Friends, thank you for stopping by my Self-care Sundays B.R.E.A.T.H.S. blog where I share a variety of self-care strategies that bring me joy. The first week in October, I shared about my family visiting Halloweentown in St. Helens, OR. Last week, I posted about my friends and I enjoying our time celebrating at McMenamins Cosmic Tripster Party. This third week, I am sharing about my love of music and its influence on me throughout the years while watching a show, attending a concert, playing SongPop on my phone, or dancing in the park at a silent disco party. 

Musical Shows in My Youth
Cartoons were my favorite not because of the characters on the screen, but the music playing in the background. I used to put a blanket over the TV so I could imagine what was happening based on the intense classical music of Beethoven, Bach, and Mozart. Music from the Muppets was always catchy and made learning more fun. The other music that I remember are the little concerts played at Chuck E Cheese Pizza while attending a child's birthday event. My mom had a record player for her 50's & 60′ vinyls, and her car radio stations would play 70's disco or 80's soft pop. Other than school and church concerts, I do not recall going to any other kind until I was a teenager.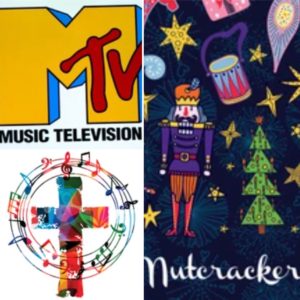 Early Teen Musical Influences
When reflecting back on my pre and early teens, MTV keeps coming to mind when I think of music. Although we did not have cable at our house, I would watch music videos while visiting friends. The first time leaving the house for something musical was to see The Nutcracker Ballet, which was amazing, and I hope to pass on that experience to my family. My first concert in my teens was attending a Christian Music Festival featuring Amy Grant, Audio Adrenaline, D.O.C., Jars of Clay, Michael W. Smith, Newsboys, and Rebecca St. James.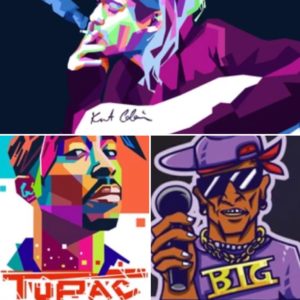 Mid to Late Teen Musical Scene
When I was in high school in the 90's, all my friends and I were listening to alternative and hip-hop. That is also the time when music legends like Kurt Cobain of Nirvana, then rappers Tupac Shakur and Biggie Smalls, all tragically lost their lives, but their music lives on today. My late teens is when I started attending weekend-long music festivals like the Seattle Bumbershoot, Lilith Fair in the late 90's, and Rockfest in early 2000's. 

Twenties Musical Tastes
Things started to change when I could attend music concerts that were 21 and older, which influenced my musical tastes once more. In my twenties, I was winning free concerts, sitting backstage, eating dinner with DJs, cruising around with artists, and attending any concert I wanted, which were mostly pop and rap events. I danced on stage with Smashmouth and Shaggy, had dinner with O'Town and Tone Loc, rode in LL's Mercedes, drank cocktails with Donna Lewis, and ate cake with Cake. Those were musical memories to last me a lifetime.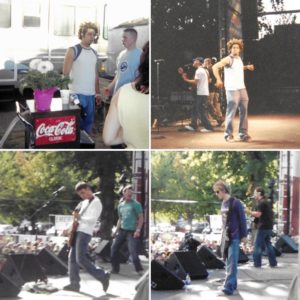 Concerts in California in my Thirties
I am not saying that I was getting too old for weekend-long music festivals, but I only stuck to attending a variety of concerts while living in Southern California in my thirties, which were way different musical experiences than my prior years. My partner at the time enjoyed listening to math metal music, and we would see a concert about every three months of a non-mainstreamed metalcore band like Glass Jaw, 18 Visions, and The Dillinger Escape Plan. Since we lived near the beach, I was into watching pop reggae bands like Sublime, Iration, and some local groups like my friend's band, Ed Stanley. 
Forties Flavorful Music Choices
After traveling all over the United states (49/50) in my forties, my musical choices have flourished from country to Latin, indie to folk, and even attending my first Broadway musicals like Wicked and Hamilton. When visiting Texas, I line danced at country music concerts and marched with mariachi musicians. My all-time favorite concert experience was in Portland Oregon at Alberta Park, where Heartbeat Silent Disco and Songwriter's Soiree collaborate so that artists can share their original spoken word/musical talents to a crowd wearing silent disco headphones. It is like the artist is belting their song directly to your soul, you can hear their every breath, crackle, heartbeat, and sweet pure note they sing perfectly into your ears. I highly recommend the experience.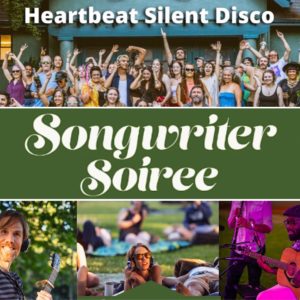 Conclusion on My Musical Influences 
When someone asks what kind of music I like, I genuinely say, EVERYTHING, and have a background of musical influences throughout my years to back that up. To keep up with my musical self-care, I exercise my daily music trivia with my favorite mobile game app, SongPop, which I have been playing for the last decade. Each week, I try to attend at least one type of music show, concert, silent disco, songwriter's soiree, or music trivia night out with friends at Stumptown Trivia. In fact, today I am attending Everclear's 30th Anniversary Tour at the Crystal Ballroom in Portland, OR, concert courtesy of completing my McMenamins Cosmic Tripster Passport. Rock on, friends!
What are your favorite musical memories? Please comment below! Thank you for reading, viewing, and sharing.