Sunday, July 31, 2022
Welcome to Self-care Sunday's of my B.R.E.A.T.H.S. blog! This is a special space where I share some of my self-love strategies. For the month of July, I selected some random activities that bring me joy which is a special way to show myself love. 
Self-care Sundays in July 2022
The first week of July I posted about my self-care experience with The BIG Float X floating with my family on the Willamette River. The second week, I shared my favorite digital pastime, SongPop Classic. Last week, I shared my R&R strategies after a busy conference week. This week I am sharing about another passport program that I have been doing since 2019 called McMenamins Cosmic Tripster Passport Program.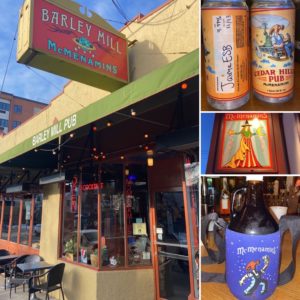 McMenamins Family Businesses
Located in the Pacific Northwest (PNW), McMenamins brothers opened their first brewpub in 1985, Barley Mill in Portland, OR. Since then, they have expanded their businesses by taking over unique buildings such as schools, lodges, temples, and even an old abandoned poor farm which serves as their largest location with a golf course, movie theater, outdoor lagoon pool, spa house, restaurants, bars, winery, brewery, and a distillery. Now with over 65 locations spanning from Northern Washington to Southern Oregon, including 24 breweries, 12 hotels, 10 theaters, two golf courses, two spas, one coffee roaster, and several concert venues.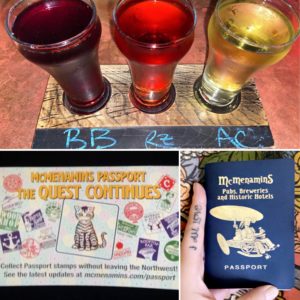 McMenamins Passport Program
About six years ago or so, McMenamins created an incentive program for their customers and employees with a Cosmic Tripster Passport Program. They have a blue passport that is the same size/shape as the international travel passport where you get stamps for visiting different locations. There are over 65 location stamps and several experience stamps you can collect. When you complete a page, you get a prize, there are over 40 pages! Some of the stamps you get are for completing experiences like seeing a movie, playing golf, relaxing in the spa, or ordering a flight of drinks. After four experience stamps, you earn a $20 gift card. Once you complete the entire passport book, you earn several juicy prizes like three free hotel stays, free concert tickets, several free t-shirts, free pint glasses, a growler, and a party they throw for all the Cosmic Tripster winners who completed the passport with live bands, free food, and free beverages!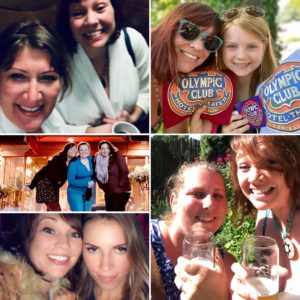 McMenamizing with Friends and Family
Up here in the PNW, people go a little crazy over this McMenamins stuff, we even created our own word, Mcmenamizing  [mick,men,a-mīzing]: 
McMenamizing
ADJ – decorating or accessorizing to capture a magical McMenamin's vibe. (Mostly using McMenamin's merchandise or look-alike art)
VERB – having a magical time actively seeking McMenamin's Passport Stamps at a variety of the McMenamin's locations.
When I found out about the passport program in 2019, I was so excited I completed the book in just 59 days! My first Cosmic Tripster Party in September 2019, I met one of my best friends. Since then, we go to concerts together, McMenamize every weekend to complete two passports a year (Max you can do in a calendar year), and then invite our families and friends on fabulous free hotel stays all over the PNW!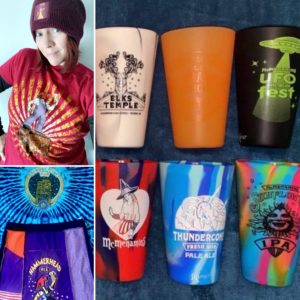 Conclusion on McMenamins Cosmic Tripster Passport
Most weekends, you can find my loved ones and I exploring several of the McMenamins locations. This weekend, my family drove up to the Seattle area and visited all the McMenamins along the way in Washington state. If you are ever in the PNW area, be sure to check out one of the marvelous McMenamins locations, and if you plan to stay for a while, I highly recommend getting yourself a Cosmic Tripster Passport, and then give me a call and I'll go with you! Happy McMenamizing!
Sending lots of love and gratitude,
Dr. Jaime Brainerd, E.d.D.