Saturday, October 15, 2022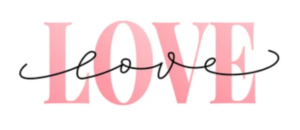 Love
Welcome healers, to Dr. Brainerd's Saturday's Health edition of my B.R.E.A.T.H.S. blog. For the month of October, I will be discussing my self-healing journey I started in the middle of 2018. Each year since, I have focused on combating a different metaphysical cause of pain. In week one, I shared my first lessons on love with the use of positive affirmations on the main areas causing me pain (Hay, 1982):
anger, fear, and lack of joy

Forgiveness
In week two, I discussed the second part of my self-healing journey going deeper with my anger issues using forgiveness. Anger was showing up in my body as (Hay, 1982): 
Abscesses, blisters, boils, cuts, infections, and inflamed joints
The way I learned to make those go away without medication or surgery was by speaking positive affirmations associated with each metaphysical cause (lack of love). However, it seemed like some of the pains were sticking around (inflamed joints), so I came up with the forgiveness cleanse to make them disappear for good. After my first two years working on my self-healing journey, I was ready for the next step, facing my fears. 

Grace
If I thought the forgiveness cleanse was hard, this next part of the journey was downright petrifying. That is the reason for this next lesson where I am focusing on giving myself some grace while coming face to face with my fear-causing pains. This third week, I will guide you down my next path of grace to show how I am dealing with my problems with fear. Just like with wanting the release the pains anger caused, I was ready to let go of the pains associated with fear (Hay, 1982): 
anxiety, addictions, allergies, depression, dissociations, cramps, dietary and digestion issues, fainting, headaches, panic attacks, rashes, and stomach aches
The Power of Grace
After glancing at that larger list of fear pains, I knew they would take more time for me to heal than the anger pains, thus I granted myself grace. How does this work? Any time one of the fear-causing pains arrives, I use my G.R.A.C.E. Method:
G-gratitude
Gratitude for the present moment, it is a gift, a lesson of love
R-reality
Reality check, I am safe, I am loved, BREATHE
A-ask
Ask for guidance from The Spirit, The Source within, from others present, and from loved ones in the past; we are all connected as one love and can help each other
C-clarity
With guidance comes clarity to better understand the pain, causations, and how to heal them
E-exit strategy
This moment will not last forever, I have the tools to move forward with grace and ease
The G.R.A.C.E. Method is similar to the forgiveness cleanse as they are tools I created by combining a variety of self-healing strategies I picked up from dozens of authors, but the foundation to my knowledge comes from Louise Hay's 1982 book, "Heal Your Body". This method takes practice, time, and a lot of patience. I share these tips with my friends and family to help us in our self-healing journeys. So when a fear causing pain shows up, we can literally gift each other the power of grace to get through anything. 

Conclusion on Gifting Myself Grace
On my two-year tour around the United States, I had many opportunities to exercise the power of grace when I was faced with tons of fears driving as a solo female with a full-body disability. My car broke down several times in multiple states, I drove through a two-hour monsoon without crashing and getting eaten by gators, my friend's van door was violently ripped off by wind while visiting a volcano, and I met some really sketchy people. With the gift of grace, I was able to survive each of those fearful events. My pains that were once associated with fear have been replaced with love and they no longer have the same effect on me. 
Thank you for reading, sending extra grace,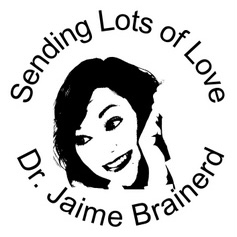 Reference
Hay, L. (1982). Heal your body. Louise Hay, Inc.