Sunday, July 17, 2022
Welcome to Self-care Sunday's of my B.R.E.A.T.H.S. blog! This is a special space where I share some of my self-love strategies. Last week, I posted about my self-care experience with The BIG Float X floating with my family on the Willamette River that runs through downtown Portland, OR.  This week, I am spilling the beans on my favorite daily digital pastime, SongPop Classic (formerly SongPop 1, 2, & 3).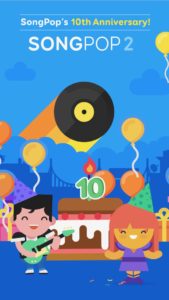 SongPop  
In 2012, a teacher friend came into my classroom to show me a music trivia app she just downloaded called, SongPop. I downloaded the free version of the app, she sent me a request to play against her through Facebook, and we started competing. The free version of the app had commercials in between each game. I played like that until I wanted to have more opponents, so I purchased the $4.99 VIP monthly pass to upgrade my sound, add more players, and be add-free.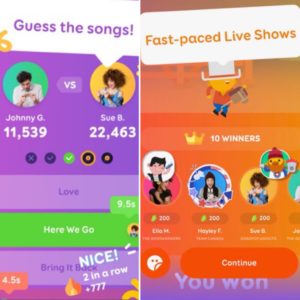 How to Play SongPop
SongPop Classic (formerly SongPop 2)
A one-on-one music trivia game. The first player picks a music genre,  a song clip is played for 10-15 seconds, gives four artists or titles to choose from, the player picks as fast as they can, and repeats this process five times in one game. The results of that game are then sent to the opponent to beat, and the person with the highest score (fastest times) will win that round.
SongPop 1 (no longer available)
The free version allows you to play up to 20 opponents, you get 10 seconds to hear the song, and you have commercials. The paid version allows you to play up to 200 opponents, gives you 15 seconds to hear the song, and no commercials. At the end of the week on Sundays, the weekly scores are reset, and we are awarded free power-ups (remove ½ the songs when guessing) for each opponent we beat.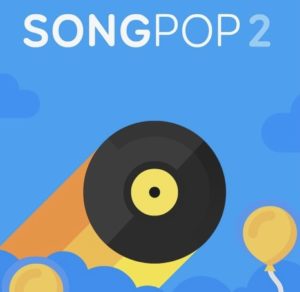 SongPop 2
One-on-one Play
In 2015, SongPop changed their name by adding a 2 (now they called their previous version SongPop 1). They upgraded some of their features and added new ones. For example, there are more genres, playlists (over 3,000), and music badges you could earn. There's a new area to add your bio, a  new daily bonus, and  they raised opponents to 30 (free version) and 300 (VIP).
Tournament Play
A tournament game where you play against a group of people to compete for the top three spots but still win prizes for each placement. The first 300 people to play the playlist within 24 hours to compete for prizes such as: playlist badges, coins, and tickets. This is where I started meeting more players from around the world, and not just opponents who were English-speaking, we found music was a universal language we all enjoyed together no matter our native tongues.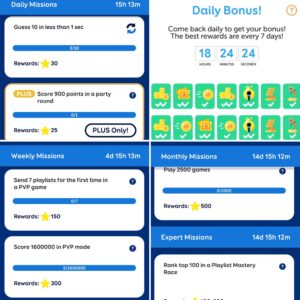 SongPop 3
SongPop 3 (now just called SongPop)
In 2020 when the pandemic started, SongPop went through another growth spurt and added SongPop 3, a live tournament game (synchronous). You could play the same opponents in SongPop 2 by inviting them, or you could play randomly. I preferred to play on my own time (asynchronously) and just wait for the opponents to send me the games, so I never really got into this version.
SongPop 2 (now called SongPop Classic)
The SongPop 2 game still existed and had a few upgrades like adding a $19.99/mo Diamond VIP where you had more incentives like free daily bonus revives, no videos to watch for tickets, and bigger prizes.  In this new upgrade, they also added missions where anyone could earn more prizes for completing the daily, weekly, and monthly missions (see examples above). With the VIP deal, if you missed logging in for one day, you were charged $4.99 to keep all your stats, and with the Diamond VIP, you could skip as many days as you want without penalty. 

SongPop Classic
In 2022, their ten year anniversary, SongPop Classic was introduced. They also combined the two VIP's to create Song Pop Plus for $9.99/mo with maximum benefits that work in both the SongPop and SongPop Classic apps. The free basic version is still available.  This switch just happened in June, and based on the feedback in the Q&A section, many players are divided on how they feel about the changes. I don't really have any feelings about the changes, I still prefer to play the Classic version every day like I have for the last decade.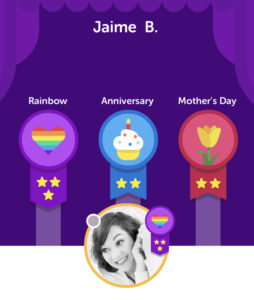 Want to Play SongPop With Me?
Do you consider yourself a music buff? Are you familiar with most  artists and song titles from music genres spanning the 1950's through today? Perhaps you are on Facebook? If you answered "yes" to any of these questions, we can play SongPop against one another! Download the app, go to "New Game", click on Facebook Friends to see who's playing, and find my profile, or you can start a new game with me by "Find Opponent": brain_nerd.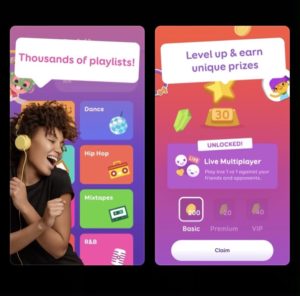 SongPop Conclusion
I chose to talk about my favorite digital game SongPop on self-care Sunday because I thought it was important to share one of the things that I do everyday that makes me happy. Part of self-care is understanding the things that bring you joy and doing them often to raise your energy and help you maintain proper health. Some people may like to play sports, others might like to watch TV or movies, there are the artists, and many might enjoy reading a good book. What is your favorite daily pastime activity that brings you happiness?
Sending lots of love and gratitude,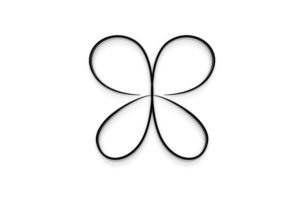 Dr. Jaime Brainerd, E.d.D.