Tuesday, October 18, 2022

Good day Readers! Thank you for stopping by Reading Tuesdays of my B.R.E.A.T.H.S. blog where I spotlight on my favorite self-help authors who I consider my best friends because their words were the light that guided me through the darker parts of my life. On Tuesdays this month, I will be sharing the authors whose books have shifted my mindset, taught me about my own resilience, inspired personal change, and expanded my heart.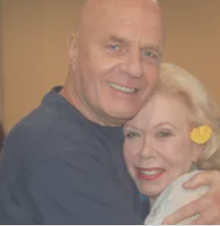 My Favorite Self-help Authors
Week one in October, I shared about my first time finding a self-help author back in 2014, Dr. Brené Brown. Two years later in 2016, I found Rhonda Byrne, Australian author/film producer who is famously known worldwide for "The Secret" series of books and videos.  In 2018, I discovered my #1 favorite self-help author, Louise Hay (whom I mention throughout many blog posts). Then in 2020, her Empower You app led me to find my #2 favorite self-help author, Dr. Wayne Dyer. Of course, I love all the authors I have mentioned, but it is these two who I reference the most often on my journey, and here is a bit about Dyer's past, present, and future that have a special effect on me.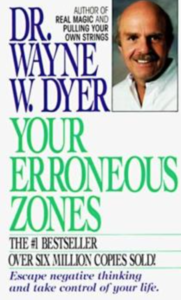 Dr. Wayne Dyer Past
Dr. Wayne Dyer was born in 1940 in Detroit, MI, and although he had a difficult upbringing, he had a remarkable outlook on life that was truly admirable. Like me, Dr. Wayne Dyer has his Ed.D, however, his doctorate was in counseling, and mine is in educational leadership and educational technology. He continued his career as professor of counseling psychology, to moving to his private practice, then documenting his work into his first best-selling book, "Your Erroneous Zones: Escape Negative Thinking and Take Control of Your Life." What both Dr. Dyer and Louise Hay have in common is that they were so passionate about their work, they published, and distributed their own books. That is exactly what I plan to do through my educational nonprofit, Global Alternative Learning Systems (GALS Nonprofit).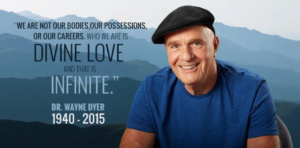 Dr. Dyer understood that an average 10% of the population read books, so in order to get his written word out there, he pursued making videos of his content through Public Broadcasting Services (PBS). This catapulted Dyer into becoming a self-help guru and motivational speaker. Along with books, videos, and seminars, Dr. Dyer also recorded helpful tips in his blog. Later in his life, Wayne shifted his writings towards spirituality, which is about the same time he collaborated with Louise Hay's publishing company, Hay House, Inc., in the 90's. Both Dr. Dyer (2015) and Louise Hay (2017) passed away on August 30, exactly two years apart, which shows how connected they were while on this planet, and after they left.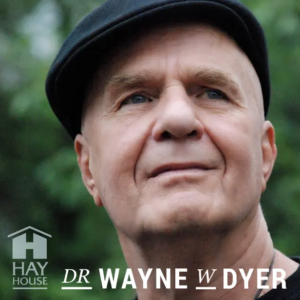 Dr. Wayne Dyer Present
Although Dyer and Hay both passed before I knew who they were, they are both impacting my present life as I listen to their voices through the Hay House Empower You App. Also, just recently his two youngest daughters published a book, "The Knowing: 11 Lessons to Understand the Quiet Urges of Your Soul," about how they are currently communicating with their father with the help of a past-lives medium. I was so excited to read the book and find out he's still talking to all of us! Over the past two years, I have read, listened, and watched over half of his creations, and I pray I have time to get through them all, perhaps reading them again in chronological order. His work has been an inspiration to me as he has changed my perspective on how I view life, love, and happiness.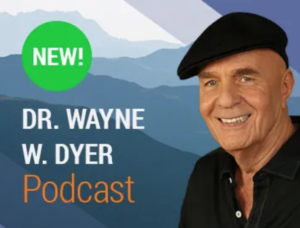 Dr. Wayne Dyer Future
Dr. Dyer left a legacy that will continue to live on for several generations to come. Through his 40+ books, more than a dozen films, and with the help of Hay House Publishing, Dr. Wayne Dyer remains alive through a present podcast and past audiobooks. I aspire to follow in his footsteps to create books, films, travel as a motivational speaker spreading love all over the world, and having my words resonate for centuries to come. If he doesn't come visit me in my dreams, I hope to meet Dr. Dyer in the afterlife. 
Conclusion on How Dr. Wayne Dyer Affects My Life
There are several books and videos from Dr. Dyer that I really loved, but the ones that stood out the most were his 2005 book, "The Power of Intention," his 2007 book, "Change Your Thoughts, Change Your Life," and his 2009 film (also a book), "The Shift." Since reading and watching Dr. Dyer's works, I have joined Hay House Writer's Community going on my third year in January, got my website/blog up and running for a year and a half, and started GALS Nonprofit almost a year ago.
What's Next?
Expect some exciting things to come this next year including a newsletter, podcast, book(s), and GALS new educational platform! I am so happy and grateful for all the amazing self-help authors like, Dr. Wayne Dyer, who have, or still continue to put their words out there that will inspire others to do the same. If you would like to know more about GALS Nonprofit or any of my B.R.E.A.T.H.S. categories, please scroll down and subscribe to receive my love letters in your email inbox. 
Thank you for reading,