Monday, July 3, 2023
Welcome back gorgeous to my Beauty Mondays B.R.E.A.T.H.S. blog where I discuss different Beauty Society products and tools. For the month of July, I will be sharing some Summer beauty tips! This first week of July, I will be sharing how to get that beach hair look with our newest Redemption Hair Care Regimen!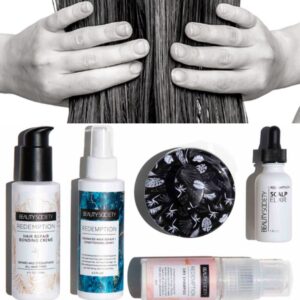 Redemption Hair Care Regimen
| | | |
| --- | --- | --- |
| | Hair Repair Bonding Cremé | Hair repair mask to help strengthen, thicken, smooth, and soften all hair types. |
| | Hair Repair + Conditioning Spray | Leave-in conditioner spray to help tame frizziness, moisturize dryness, repair stressed or damaged hair, all while giving it shine and silky feeling.  |
| | Scalp Elixir (only available in Regimen Kit) | Helps reduce hair shedding by strengthening hair follicles, resurfacing scalp to reduce dryness and dandruff.  |
| | Dry Shampoo | Powerful powder to quickly absorb oil, dirt, and odor to leave hair looking and smelling fresh and healthy.  |
| | Scalp Revitalizing Massager (only available in Regimen Kit) | Handheld soft silicone bristles used to relax, massage, and stimulate the scalp and boost its health. Can be used to massage in Scalp Elixir.  |

Beach'n Hair with Beauty Society
Get Summer ready with our newest Redemption Hair Care Regimen. Your hair will be beach'n, whether you need the dry shampoo to soak up the sweat, or use the conditioning spray to add moisture during the hot days. Also, combining the bonding cream and scalp elixir will help repair your hair making it smoother, silkier, shinier, stronger, and healthier, just in time for those beach days!
Thank you for reading and viewing Beauty Society's Hair Care Regimen!
Sending lots of love,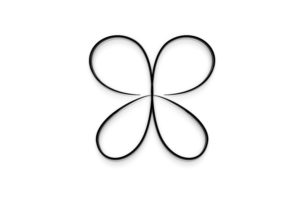 Dr. Jaime Brainerd, Ed.D.
July 3, 2023 Daily Motivation Draw 
I set up a small indoor altar on a platform with a candle, fresh-picked blueberry, the card deck, and a palo santo stick. I lit the candle, lit the stick, and began to read the invocation from the guidebook. All of a sudden, the cup with the berry fell onto me, and the blueberry fell to the floor. As I looked for it, I saw a bunch of little blueberries appearing all over and then disappearing just as quickly. I had gratitude for that vision and then I pulled the card asking: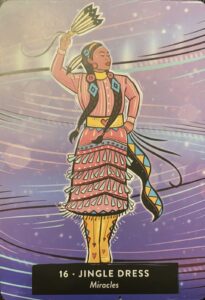 Daily Draw Question: "What medicine is being invited into my life so that I may thrive?"
The card I drew: 16 – Jingle Dress – Miracles

Message integration: The Spirits are gathering to answer my prayers (Frost, 2023). Anything is possible. Miraculous times are here, so be open to receiving blessings (Frost, 2023). 

Healing affirmation: "I am open to miracles touching my life."

Personal insight: I see everyday as a miracle. I am happy and grateful to be blessed with my prayers being answered. And so it is.
Reference:
Frost, A. (2023). The sacred medicine oracle card deck & guidebook. Hay House, Inc. 
*Disclaimer: I am a Beauty Society advisor, when you click on the links provided you will be directed back to my
Beauty Society
website where I do make a profit off the retail amount, however, there will be no extra charges to you. If you are interested in purchasing the products at a discount, you can sign up as an
Society+ Member
or
Beauty Advisor
to save an extra 15-25% off everything, and 50% off our product of the month.