Saturday, July 8, 2023
Welcome back friends, to Dr. Brainerd's B.R.E.A.T.H.S. Health Saturday's edition of my blog. For the month of July 2023, I will be sharing some new healing methods to me, but have been passed down through ancient times with the teachings from new author and Indigenous Medicine Woman, Asha Frost. The first Health Saturday in July, I introduced Asha's newest work, "The Sacred Medicine Oracle Card Deck," and have been posting a Daily Motivation Draw each day this week. This second week, I am sharing about Ahsa's Indigenous teachings and meditations. The first two are found on her website (link to Amazon included), and four others are found on Empower You Unlimited Audio App by Hay House, Inc, and the last link is her YouTube channel.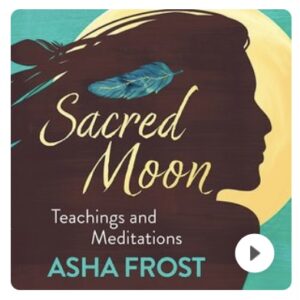 Sacred Moon Teachings & Meditations –

Connect with your deepest desires with the help of full moon energy by Ahsa's

Sacred Moon Teachings & Meditations

  on four supportive tracks (31 min):

Track 1 – The Power of the New Moon

Track 2 – Indigenous New Moon Journey

Track 3 – The Power of the Full Moon

Track 4 – Indigenous Full Moon Journey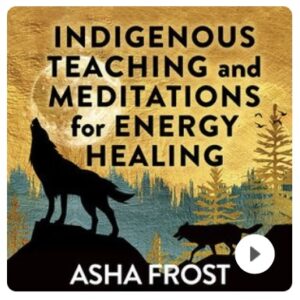 Track 1 – How to Rest Deeply to Heal

Track 2 – Indigenous Healing Journey

Track 3 – How to Set Boundaries and Protection

Track 4 – Indigenous Journey for Protection

Track 5 – Why Do We Need Energy Clearing?

Track 6 – Clearing Energy With Earth Medicine

Track 7 – How to Receive Abundance

Track 8 – Harvest Your Abundance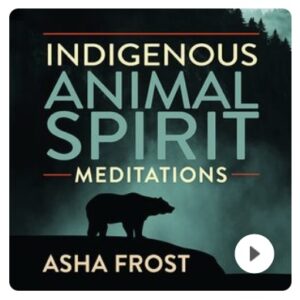 Indigenous Animal Spirit Meditations –

Relearn the sacred medicines and wisdom from divine creatures to remind us of who we really are on 4 tracks (1 hr 3 min):
Track 1 – Spirit of the Bear Meditation

Track 2 – Spirit of the Buffalo Meditation

Track 3 – Spirit of the Deer Meditation

Track 4 – Spirit of the Eagle Meditation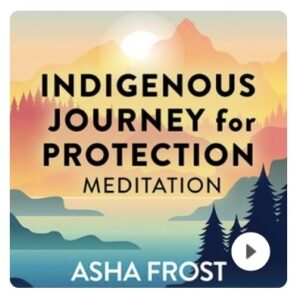 Indigenous Journey for Protection Meditation –

Ignite divine birthright and enhance sacred boundaries (15 min).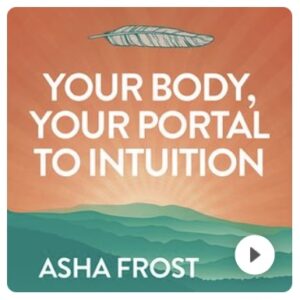 Your Body, Your Portal to Intuition – R

aise intuition and awareness by recognizing the body's sensations and strengthening connection to healing messages from Source (12 min).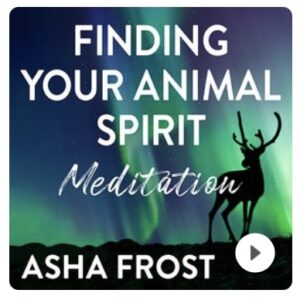 Finding Your Spirit Animal Meditation –

Different animals help with different healing journeys and this meditation can help you to connect with the proper guidance you need (10 min). (NEW Course out soon)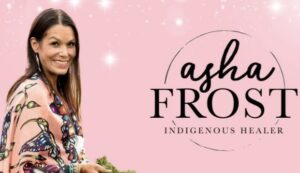 Asha Frost Indigenous Healer YouTube Videos –

Subscribe to

Ahsa's YouTube

for more access to her healing energies (about 20 videos at the time of this post).
Conclusion on Asha's Indigenous Healing Teachings & Meditations
There are several ways to access Ahsa Frost's meditative and immersive healing sessions found on her website, Amazon, Hay House Empower You app, and her YouTube channel. Each of her Indigenous medicine resources teaches about ancestral wisdom passed down through the cosmos, to the Earth, elements, and through all the creatures. Please continue to follow along each Saturday to learn more about Asha's book, courses, and other programs. Don't forget to check out the Daily Meditation Draw below. 
Thank you (Miigwech),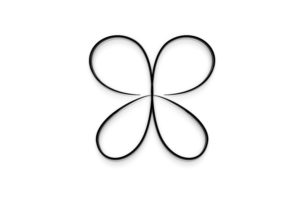 Dr. Jaime Brainerd, Ed.D.
Saturday July 8, 2023 Daily Motivation Draw 
I set up a small outdoor altar on a round glass and metal table in the grass and sunlight between the berry bushes with a candle, fresh-picked blueberries and raspberries, the card deck, and a palo santo stick. I lit the candle, lit the stick, began to read the invocation from the guidebook, and pulled the card: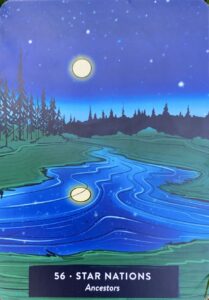 Daily Draw Question: "

What medicine is being invited into my life so that I may thrive?"
The card I drew:

56 – Star Nations – Ancestors

Message integration:

Our ancestors have retreated to the cosmos and are forever shining down upon us (Frost, 2023). They meet us in our dreams and in the faces of our living relatives (Frost, 2023). Our loved ones are always connecting, supporting, and guiding through our ancestral bond (Frost, 2023).

Healing affirmation:

"I am loved by my ancestors in the stars. Our bond is never forgotten."

Personal insight:

As I am writing about listening to Indigenous ancestors, I am also receiving this card from a past loved one with a message to keep healing our generational line. Continue to learn about Indigenous medicines, honor, implement, and teach their messages. Tonight, I will pay close attention to the wisdom they share in my dreams. 
Reference
Frost, A. (2023). The sacred medicine oracle card deck & guidebook. Hay House, Inc. 
*Disclaimer: I am not a medical professional and I am not giving any medical advice. My doctorate is in educational leadership and technology. I am a health enthusiast who feels that sharing health-related information I learn about myself might help others heal themselves through holistic care.