October 12, 2022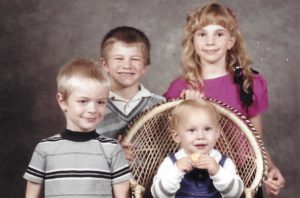 Education (financial) Wednesdays
Welcome back friends to Education Wednesdays on my B.R.E.A.T.H.S. blog. For this month, I am holding this space to share my financial education journey for each of the decades I have been through, where I am at, and where I plan to be. For each of the four weeks I will be transparent, honest, and forthcoming with successes and burdens with my financial education through the years as a means to reflect and grow my financial literacy knowledge.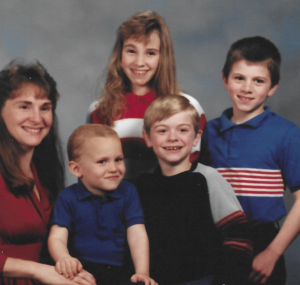 My Financial Education Journey: Teen Years
The first week in October, I shared about the first decade of my experiences with money and a family of four children under ten living with our single mother. Our lives dramatically changed after that with the introduction to not one, but two step fathers. This second week, I will discuss my financial education journey from about eleven to 18 years of age.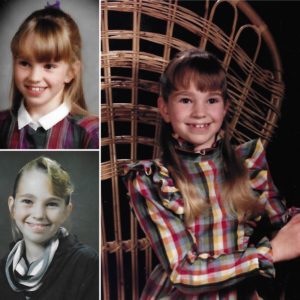 4th grade to 6th grade (10-12yrs old)
After the first decade with a single mom, she married for the first time, and that lasted five years. My fourth grade year, I was working my first job at a snack food stand at the local ball field where my payment was in snacks, so I had to up my money game. By my 5th grade year at 12, I was old enough to babysit for cash, so I started seeking parents at the church I attended. News of my skills spread fast and it seemed like I was babysitting for the entire city.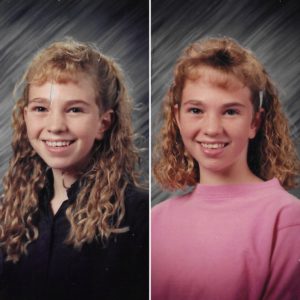 7th grade to 8th grade at Middle School (13-14yrs old)
By middle school, I was the lead babysitter at my church daycare, and had a more regular income. With all this money coming in, I had no idea what to do with it other than buy things that I really wanted, which were nice accessories for school (leather jackets, Esprit bags, and Ked's shoes). Those middle years I became more self conscious with my body changes, getting my hair permed, and somehow developing what my mom calls, "bang disease," which thankfully I quickly grew out of.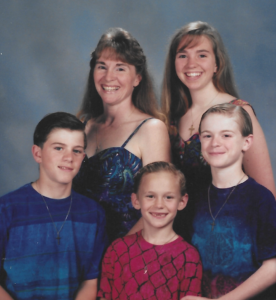 9th grade to 11th grade (15-17 yrs old)
My mom was divorced by my freshman year of high school and remarried again my junior year. In my sophomore year, I got my driver's license, and was able to expand my babysitting services to more rural areas of my small town, or in the bigger neighboring cities. You would think I saved some money for my first car with all my babysitting money, but after getting some used cars from my family, I didn't make that a priority.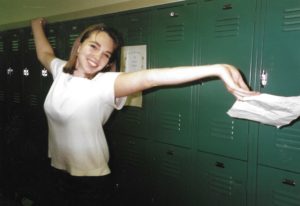 I am 18, an Adult
Just a few months into my senior year I turned 18. I made it through school with honors, scholarships, and a sense of satisfaction for working so hard to get good grades, and was ready for college (which turned out to be another 25 years of school). Out of ALL those years in school, my senior year had the one and only class on personal finance, right before I ventured off into adulthood. That is the point of me writing this financial education blog, because in hindsight, there was very little financial literacy along my journey. So, did things change as a young adult? 
To be continued…My financial education journey from 19 to 39 Years will be shared a week from now on, Wednesday, October 19, 2022.