Wednesday, July 12, 2023
Welcome back friends to Education Wednesdays on my B.R.E.A.T.H.S. blog. For this month, I am holding this space to share my financial education journey with buying and selling a vehicle. The last time I bought a car was my Ford Edge in 2010, and I had traded in a lease at the time with never having the experience of selling a car. These blog entries will be more like journal posts about the process each week with the end result hopefully selecting a business van that can be used as a dual work and living space. 

Week 2 – July 8th – 14th
The first week in July, I discussed researching the type of vehicle I want. This second week, I will be sharing about different financing options that I can use to purchase my van that may also be used for someone to purchase my car. After researching 3 different van types from multiple blogs and YouTubes: Dodge Promaster, Ford Transit, and Mercedes Sprinter van, I have narrowed down my choice to Ford Transit (See my deciding factor chart below).
Dodge Promaster

Ford Transit

Mercedes Sprinter

4×4/AWD

NO

2020 & newer

YES

Extended Cargo

159"/

463 cu.ft.

148"/

487.2 cu.ft.

170"/532.6 cu.ft

.

Fuel Type

Gas only

Both (mostly gas)

Both

(mostly diesel)

Interior Standing 

76"

81.5"

79.1"

Price/Maint/Resale

LOW

MEDIUM

HIGH
Preparing Financing for Buying a Car
Now that you know what type of van you want, it's time to start pooling together multiple financing options. Before you start researching financing, you should have a good idea of your credit score and worthiness. You should have no current bankruptcies, defaults, derogatory marks, liens, etc., or you may need a co-signer, large down payment, high interest rates, or a combination of those for extra financial support. 

3 Types of Payment Options for Car-Buying
Cash Payment
Cash

Check

Money Order

Savings
Credit Payment
Credit Balance Transfer Check

Credit Card
Loan Payment
Bank or credit union auto loan

Class B or RV loan

Life Insurance

Online Auto Lenders

On-site Captive Lender/Dealer Financing

Personal 

Things to Consider When Choosing Finance Options
APR – will mostly be determined by credit score

Down payment – usually around 10%, check with lender

Loan term

Short-term

higher payments

paid off quicker

Lower out-of-pocket expense

Long-term

lower payments

paid off longer

could go upside-down

Conclusion on Financing Your Next Vehicle
Even though I know I am getting a class b van and can get special financing, I still wanted to explore all my options. Currently, I am pooling together all my funding options and getting ready to go test drive! Coming up, I will be reviewing how to get your car ready to sell so you have some more cash payment options for your next vehicle.
Thank you for reading and viewing. If you have any advice on buying or selling a vehicle, please leave a comment below. Next week I will update my progress. 
July 12, 2023 Daily Motivation Draw 
I set up a small outdoor altar by the backyard swing on a small rectangular wire table. I lit the candle, lit the Palo Santo stick, and started reading the invocation of Spirit from The Sacred Medicine Oracle Guidebook. I centered myself, took three deep breaths, shuffled the deck three times, cut it in half, and drew the card asking: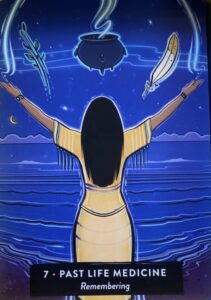 Daily Draw Question: "What medicine is being invited into my life so that I may thrive?"
The card I drew

: 7 – Past Life Medicine – Remembering 

Message integration: This card signifies one of my past lives that has some unresolved issues impacting my current situation (Frost, 2023). If I am feeling stuck or overwhelmed, I can ask Source to help me remember I am the great medicine, and that I can heal the past with light, love, and compassion (Frost, 2023). Our light can travel through space and time to help us alchemize our traumas into joys, ignorance into wisdom, and fear into love. (Frost, 2023)

Healing affirmation

: "My soul is infinite. As I heal through my past, my present is bright." (Frost, 2023)

Personal insight

: Today, I asked what medicine can assist with the car buying and selling process, specifically with financing, and I got this card that lets me know it's my past holding me back from my future vehicle. Instantly my heart felt my current car that has been through so much and we have a sentimental attachment. My next thoughts were about my past issues with financing. I started to tear up because I have been on a tumultuous financial journey since leaving my stable career, going on disability leave, starting multiple businesses, and having to completely alter my lifestyle to fit my situation. So yes, this medicine card was accurate again with today's blog post, and I am filled with loads of gratitude, love, and joy. 
Thank you for reading,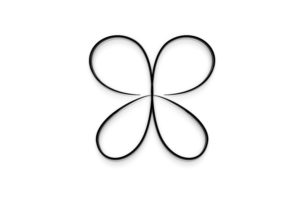 Dr. Jaime Brainerd, Ed.D.
Reference:
Frost, A. (2023). The sacred medicine oracle card deck & guidebook. Hay House, Inc.