Wednesday, July 26, 2023
Welcome back friends to Education Wednesdays on my B.R.E.A.T.H.S. blog. For this month, I am holding this space to share my financial education journey with buying and selling a vehicle. The last time I bought a car was my Ford Edge in 2010, and I had traded in a lease at the time with never having the experience of selling a car. These blog entries were more like journal posts about the process each week with the end result hopefully buying a business van that can be used as a dual work and living space. 
Week 4 – July 16th – 31st
The first week in July, I discussed researching the type of vehicle I want. The second week, I shared about different financing options. Last week, I shared seven steps to sell your car. This fourth week, I will show you how I narrowed down my must haves and the ten steps I used to buy my van.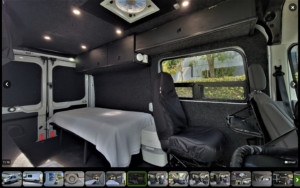 10 Steps When Ready to Buy From a Private Seller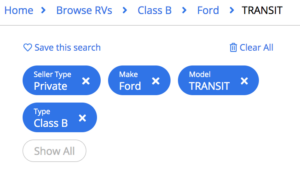 Research on

RVTrader.com

RVs for sale

Location

Type

Make

Model

Fuel Type

Seller Type

Google Spreadsheet comparison

Year

Mileage

Price

Extras

Contact Sellers

Email seller original message to see if listing is still available

Meet With Bank

Discuss financing options with two vehicle choices

Check Vehicle History – VIN

Accidents

Owners

Maintenance 

Original Equipment or Aftermarket Installations

Manual

Spare keys

Add-ons

Ask About Owners Circumstance

Moving-quick sell

Upgrading-something bigger

Downgrading-something smaller

Understand the Vehicle's Value

Year vs miles vs price

Compare like vehicles

Possible mechanic inspection

Negotiate the Price

Settle on the Sale

Make sure they have clear title and registration with their name

Get two copies of everything in writing

Mileage

Agreed price 

Any added terms

Date

Meet at DMV to change title and registration in your name

Pay in check or money order when the title is transferred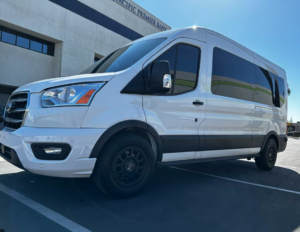 Conclusion on Being Ready to Buy My Camper Van
This past month, I have been on a journey to find out how to sell my car and buy a new camper van. I have researched all my options, narrowed down my scope, contacted the sellers and banks, and I am just waiting for the final result of making arrangements to pick up my new camper van. I will post a follow up blog on how the sale went as well as refine my car buying and selling processes.
Wednesday, July 26, 2023 Daily Motivation Draw 
I set up a small indoor altar on my laptop desk with a candle, stick, and some carrots and cucumbers for offering. I lit the candle, lit the Palo Santo stick, and started reading the invocation of Spirit from The Sacred Medicine Oracle Guidebook. I centered myself, took three deep breaths, shuffled the deck three times, cut it in half, and drew the card asking: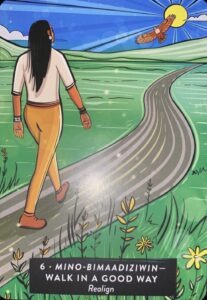 Daily Draw Question: "

What medicine is being invited into my life so that I may thrive?"
The card I drew:

6 – Walk in a Good Way – Realign

Message integration:

Asha (2023) explains that Mino-bimaadiziwin is teaching to remind us how we move through this world. This card asks us to "Anishinaabemowin" or "walk in a good way with all beings," as we all flow with the same divine energy (Frost, 2023). With unconditional love we are guided back to our paths to realign with our truth and rise (Frost, 2023).

Healing affirmation:

"I return to the truth that source flows through me. I am aligned." (Frost, 2023)

Personal insight

: A second night in my room with my daily draw, today, I was focusing on a very specific thought about the van I am ready to buy asking for signs I am on the right path. Suddenly, a path appears in the card and I was overcome with joy. I have been very unaligned lately with this car buying and selling process and this card literally made my day, or should I say night. My dreams are sure to be poppin' tonight, lol. 
Thank you for reading and learning with me,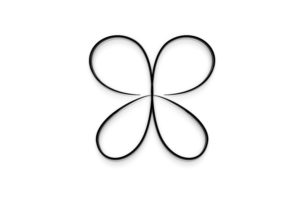 Dr. Jaime Brainerd, Ed.D.
Reference:
Frost, A. (2023). The sacred medicine oracle card deck & guidebook. Hay House, Inc.