Wednesday, July 20, 2022
Welcome back my financial friends and family to Education (Financial) Wednesdays portion of my B.R.E.A.T.H.S. blog! For the month of July, I am documenting my journey to financial freedom. The first week, I started my journey with adjusting my money mindset. Last week, I shared my money magnet tracking strategies, and this week, I am discussing how I build my financial literacy through education and business strategies. 
Financial Literacy Education
In 2018, the last year of my teaching career, a substitute teacher came into my classroom and told me she subbed for me and really enjoyed my class, wanted to sub for me again, but also wanted to ask about my future financial plans. At the time, I had a 401k, that is all I knew about my financial future. She invited me to attend a meeting either on Tuesday evening or Saturday morning to learn more about financial literacy education. 
Financial Literacy Business
I attended the meeting with the intention to learn about planning for my financial future. I was also informed about how I can become a financial business owner, learn even more about money, and be able to help educate other families on financial literacy. My mindset shifted and I was intrigued to join the team. 
Financial Conventions & Conclusion
This week, our team traveled to Vegas for a large financial convention where like-minded business partners can learn even more about money, insurance, and finances. We gather to build momentum, listen to keynote speakers, visit with financial vendors, attend team-building breakout sessions, and celebrate our wins at a fancy gala. We have two big conventions each year to connect with the best leaders in the industry and receive valuable training that will help us build our knowledge and skills around financial literacy that we can pass on to our families and create our own generational wealth. 
Thank you for reading,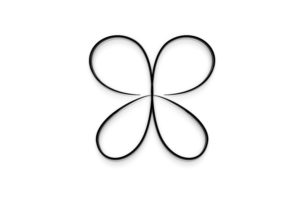 Dr. Jaime Brainerd, E.d.D