Monday, July 18, 2022
Hello Beautiful! Thanks for returning to my Beauty Monday's B.R.E.A.T.H.S. blog. This space is where I share my knowledge and experiences about skincare health and beauty. Each week for the month of July, I will post skincare education along with beauty tips and tricks I use to keep my skin looking and feeling healthy.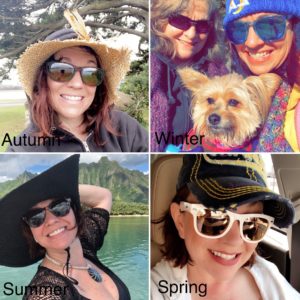 Last week, I was discussing my skincare journey from past to present. This week, I am traveling to Vegas for business, so I have decided to try to keep all my blog posts short and sweet! Today, my topic is on year-round skincare protective maintenance.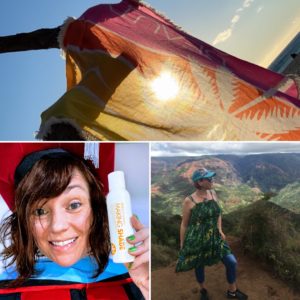 As I mentioned before, our skin is the largest organ our body has, and there are many things we can use to protect and care for every part through all the seasons. When I mention protective skincare maintenance, what comes to your mind? Below is a list of different types of skincare protection  and maintenance strategies you can use for your entire body throughout the year:
Year-round Protective Skincare Maintenance (in alphabetical order):
Exercise (helps with oxygen circulation and cell regeneration)

Exfoliate (removes dead skin cells)

Diet (proper healthy foods that balance PH, provides vitamins and nutrients)

Gloves (protect hands)

Hat (protects, head, hair, eyes)

Hygiene (cleansing the skin regularly)

Lifestyle (alcohol, drugs, and smoking wreak havoc on skin)

Long sleeves/pants (protects arms/legs)

Moisturizer (proper external skin hydration)

Oral skincare (brush/floss and see dentist regularly)

Regimen (daily skincare routines)

Shoes/Socks (protect feet)

Sleep (proper amount to regenerate new skin)

Sunglasses (with UVA/UVB sun protectant)

Sunscreen (with zinc oxide for UVA/UVB sun protectant) 

Umbrella (blocks the sun)

Water (proper internal skin hydration)
Keeping Up With My Protective Maintenance
My am/pm beauty regime has been relatively the same since 2004 using *Beauty Society skincare products. For my eye protection, I have been wearing all **Del Sol Color-Changing Sunglasses since 2010. Moving forward, I will continue to learn about the best skincare protective maintenance strategies, and if I left anything important out, please feel free to leave a comment.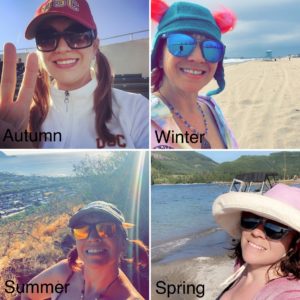 Conclusion on Skincare Protection and Maintenance
Although I do love hats and sunglasses for every season, there are many other strategies I can do to care for and protect my skin. I create a daily routine I can access on my electronic devices (Google Doc) that helps me keep track of proper healthcare habits. I also set alarms to remember stuff like when to brush/floss, take exercise breaks, or when I go to bed and wake up. What are some ways you care for your skin?
Stay beautiful my friends,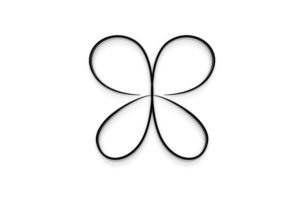 Dr. Jaime Brainerd, E.d.D.
*Disclaimer: I am a Beauty Society advisor, when you click on the links provided you will be directed back to my Beauty Society website where I do make a profit off the retail amount, however, there will be no extra charges to you. If you are interested in purchasing the products at a discount, you can sign up as an elite customer or advisor to save an extra 15-25% off everything, and 50% off our product of the month. 
**I am not affiliated with the Del Sol company, I just really love their color-changing sunglasses!