Monday, July 17, 2023
Welcome back gorgeous to my Beauty Mondays B.R.E.A.T.H.S.  blog where I discuss different Beauty Society products and tools. For the month of July, I will be sharing some Summer beauty tips! The first week of July, I shared how to get that beach hair look. Last week, I gave some tips on how to get your feet and toes ready for sandals. This third week, I am sharing how to keep hydrated from the inside out with Beauty Society products. 
Why Hydrate Your Body?
We are taught that we can live a few weeks without food, but only a few days without water. We need to keep our bodies hydrated to help the rest of our body function properly. This is why scientists, sports doctors, and beauty companies are researching the best ways to keep us hydrated from the inside out.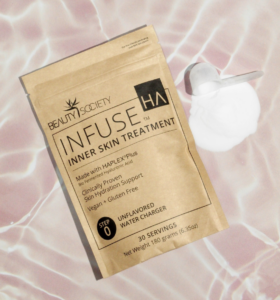 How to Hydrate the Inside of Your Body?
The easy answer to how to hydrate inside your body is drinking plenty of water and eating foods that contain water. The scientific answer on how to best hydrate your body can be found in Hyaluronic Acid, which naturally occurs in the body to help us retain water to hydrate our skin and organs. Beauty Society has created a formulated flavorless drink powder you add to water, Infuse HA Inner Skin Treatment, that is packed with a combination of HaPlexPlus (active ingredient), vitamins, and minerals that have been clinically proven to: 
Increase skin moisture by 9% after only 45 days

Increases skin elasticity by 11% after 180 days

Decreases oxidative stress levels by 4% after 180 days
What Does InFuse HA Do For Me?
As we age, our bodies produce less hyaluronic acid, and we start to lose moisture leaving the skin thin, dry, and brittle. The active ingredients in Infuse HA help to fight skin damage, promotes natural collagen, firms, reduces redness, regulates oil production, improves mineral absorption, and increases overall skin hydration. Consistent use of Infuse HA has proven to help prevent signs of aging, as well as increase skin moisture and elasticity.
Who Should Use InFuse HA?
The benefits of InFuse HA can be seen in all skin types. People who have any serious medical conditions or who are pregnant or breastfeeding should consult a doctor before use. Infuse HA is recommended for ages 5+. 
When Should I Use My InFuse HA?
InFuse HA can be used anytime of day by mixing one scoop with your favorite 8-12 oz cold or hot beverage. Kids can have one scoop a day and adults can have two servings daily. Check out the three different options Beauty Society has to purchase InFuse HA:
Which InFuse HA Product Should You Get?
Hydrating the Outside of Your Body with Beauty Society
We covered how and why it's important to hydrate the inside of your body. Now, I am about to share how you can hydrate the outside of your body with a variety of Beauty Society moisturizers, lotions, and hydrating gels for face, hands, and body:
Conclusion on Hydrating Your Body Inside & Out
Water is definitely the best hydrating source for your entire body. Maintaining proper nutrition with a regular diet and exercise can also keep your body performing at its best. Now you know a little about how Beauty Society is working hard with scientists to help keep your skin, hair, and body healthy and hydrated. I am noticing this Summer heat is really drying up my skin so I am going to get my first Infuse HA subscription for the next few months and report on my skin's progress in the next Ultimate Blog Challenge!
Thank you for reading. Please stay hydrated. Check out the Daily Draw message below. Sending lots of love!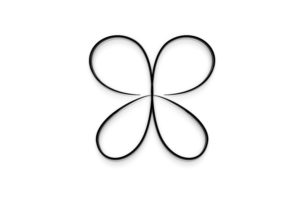 Dr. Jaime Brainerd, Ed.D.
July 17, 2023 Daily Motivation Draw 
I was with my niece and we set up a small outdoor altar on the bottom of a red bucket in the shaded patio area with a candle, fresh-picked raspberries and blueberries (she picked them), the card deck, and a palo santo stick. She lit the candle, lit the stick, used her intuitive senses, and I began to read the invocation from the guidebook. I let my niece pull the card:
The Eagle Feather-Soar card (which I drew yesterday and again about a week ago). The guidebook suggests when I see a card repeat, I may not have fully received the medicine so it is returning to provide me more healing in those areas. It is no mistake that today's card calls more attention to soaring.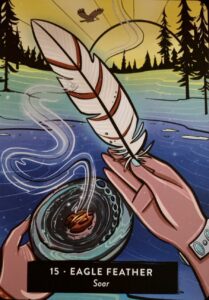 Daily Draw Question: "What medicine is being invited into my life so that I may thrive?" (Frost, 2023).
The card I drew:

15 – Eagle Feather – Soar
Message integration:

This card represents a special message from a respected ancestor telling me that my medicine is ready to take on new heights (Frost, 2023). This is the time I chose to be here on this Earth, and now is my time to shine (Frost, 2023). As my vibrations rise with my purest intentions, I am being called to ascend to my greatest heights (Frost, 2023). 
Healing affirmation:

"I accept my gifts and soar with pride. I walk through this initiation with confidence." (Frost, 2023, p.49).
Personal insight:

This is the third Eagle Feather daily draw card that brings a specific message sent from my ancestors. The first time they told me to break through my inhibitions and soar wherever I desire. The second time was paired with love and shine to give me even more strength to soar into my dreams and make them come true. 

Personal insight continued

: This third time, comes not only from my past lineage, but my future one as well, telling me it is crucial I take flight, spread my wings, and bless this world with my knowledge and gifts. It is time to soar higher than I ever imagined. I have generations of love and support to guide me. 
Reference:
Frost, A. (2023). The sacred medicine oracle card deck & guidebook. Hay House, Inc. 
. 
*Disclaimer: I am a Beauty Society advisor, when you click on the links provided you will be directed back to my
Beauty Society
website where I do make a profit off the retail amount, however, there will be no extra charges to you. If you are interested in purchasing the products at a discount, you can sign up as an
Society+ Member
or
Beauty Advisor
to save an extra 15-25% off everything, and 50% off our product of the month.