Monday, July 11, 2022
Hello Lovely! Thanks for coming back to check my Beauty Monday's B.R.E.A.T.H.S. blog. This space is where I share my knowledge and experiences about skincare health and beauty. Each week for the month of July, I will post skincare education along with beauty tips and tricks I use to keep my skin looking and feeling healthy. This week, I am discussing my journey with skincare and beauty. 
Childhood Skin Care Education
Growing up, I didn't learn much about skin care other than being told to wash my face with soap in my teens to prevent pimples. When we would go out in the Summer, my mom would make us wear sunscreen while outside while playing in the water, but not really any other time. Most days in the Pacific Northwest (PNW), the weather is gloomy, therefore umbrellas are used more than sunscreen to protect us from both sun and rain. Other than regular showers, we didn't think much about caring for our skin, and we never even worried about putting lotion on afterwards.
Teen Beauty Education
My mom only wore makeup for professional photos maybe once a year, so I was never around her much with beauty products. It wasn't until middle school when teachers offered elective courses, the teacher got to pick the subject they taught ,and the students had a first come, first serve basis based on class size to select what elective they wanted. The school counselor chose to teach a course on makeup application and I was excited to be selected for the opportunity to learn about beauty for the first time. We had a few classes where I learned a lot, but I never really ended up wearing much makeup and forgot all those skills. 
Young Adult Skincare & Beauty Education
When I became an adult, I started work at an all-in-one store in the PNW called, Fred Meyer. During my time working there from 18-21 years old, I would ask my coworkers about skincare and beauty, most didn't know much either but suggested what they used: Neutrogena Oil Free Cleanser, St. Ives Apricot Scrub, Stridex Wipes, and Sea Breeze. No one recommended a moisturizer. One day I walked over to the health and beauty section and made friends with the employee there. She would recommend certain makeup products, mostly L'Oreal because she told me it's the same company who makes Lancome, so it was a quality product at a budget price. 
Adult Skincare & Beauty Education
When I moved to California in 2003, I was in a state that was totally different from growing up in the PNW, the weather (way more sun), the people (very busy and beautiful), and the glamor (everything seemed sparkly, exciting, and entertaining). In 2004, new neighbors moved in behind where I lived in Huntington Beach, CA, to start a beauty business which they first launched from their garage. They were eager to spread the word about skincare and beauty, and I was ready to learn, this is where *Beauty Society started.
Skincare & Beauty Education for All Ages
To spread the word on skincare and beauty education, I signed up to be a beauty advisor from 2004-2009. While still using the products, I took a break from consulting while I was in graduate school from 2009-20018. Now that I am done with teaching K-12 and university students, I am back consulting and educating all ages about healthy skin, and sharing the beauty secrets they kept from me all those years, lol. 
The Future of Healthy Skin
Skin is our largest organ and we should take good care of it, inside and out with healthy natural foods, plenty of water, moisturizer after showers, sun protection, and proper skincare education so that you can make good choices on the products you purchase. Sure, a bar of soap will be enough for some people, but when that's not enough, and skin issues arise, they will most likely benefit from knowing how to care for their skin. Thank you for reading and learning about how I have progressed with my skincare and beauty skills through the years. 
Stay beautiful my friends,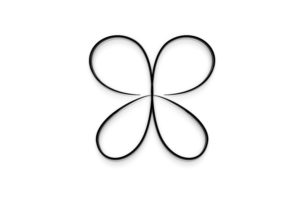 Dr. Jaime Brainerd, E.d.D.
*Disclaimer: I am a Beauty Society advisor, when you click on the links provided you will be directed back to my Beauty Society website where I do make a profit off the retail amount, however, there will be no extra charges to you. If you are interested in purchasing the products at a discount, you can sign up as an elite customer or advisor to save an extra 15-25% off everything, and 50% off our product of the month.