Monday, July 5, 2021
Happy Independence Day & Self-Care Sunday
Although I do love traveling, it takes a toll on my mental and physical disabilities. I had a great first few days exploring, however, there were some things that really affected my health. I would love to just post all the glitz and glamour of my trips, but I want to be transparent about my travel experiences with a full body disability (EDS), anxiety, panic attacks, and depression with staying inside sleeping too long. To take care of myself after these situations, I spend the next day or two relaxing, reading, writing, creating art, visiting with friends, and catching up on more self-care with a facial (my skin is glowing).
Trouble in Paradise
I have been so blessed to be able to explore the Big Island freely since my friends lent me their car. On the first day of exploring the volcanoes, I made it down to the bottom of the mountains and as I got out of the van, the wind snagged the driver's door out of my grip, swung the door backwards bending the panel, making it uneven, and difficult to shut. This caused me some mental anxiety and physical difficulties keeping the door shut with the brutal and forceful wind fighting me. Some angels saw me in distress and came to my aid. They were able to shut the door while I was sitting inside the car, I was very relieved, but emotionally and physically drained. I had about a 3 hour drive back to my hotel, but then got stuck in a 3 hour traffic jam that was physically difficult for me to sit that long and not use the restroom. After the long and somewhat stressful day in paradise, I needed a few extra days for rest and recuperation added to my self-care routine.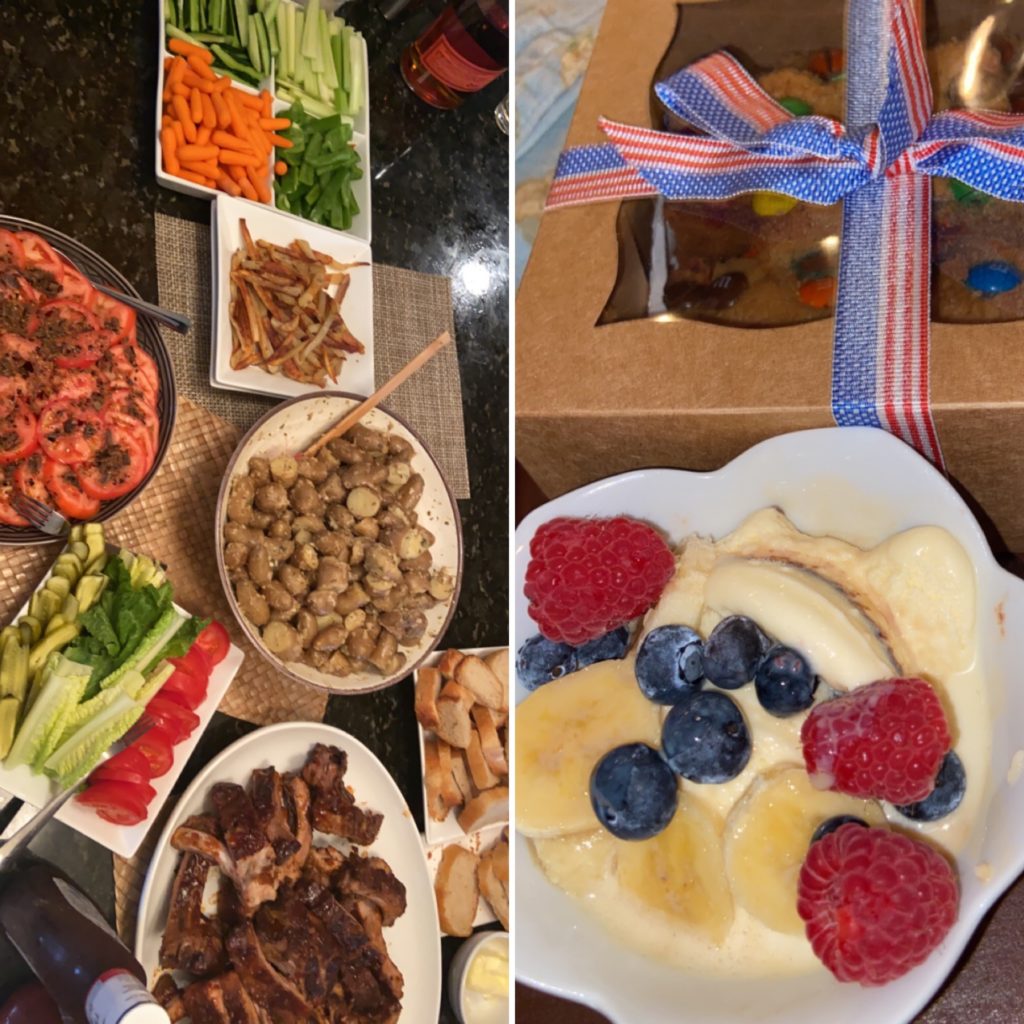 Celebrating Independence Day With Friends
I ended up spending Sunday, July 4, with my friends and it was quiet (no fireworks on that side of the island), delicious (great food and beverages from the hosts), and special (catching up with awesome childhood friends while meeting and making new friends). I did not take many pictures because I wanted to enjoy my friends' company. However, I managed to get a couple food shots and a few funny headshots in my graduation cap wearing patriotic colors!
Thank you for reading and viewing,
Dr. Jaime Brainerd, Ed.D.