Tuesday, July 6, 2021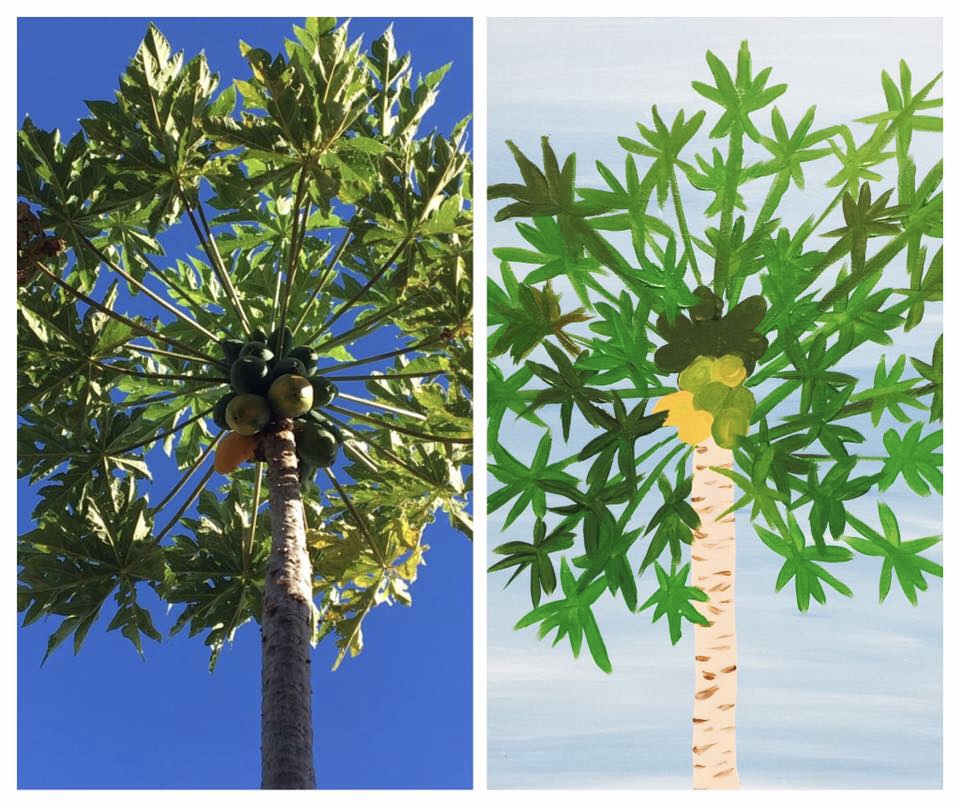 Papayas
There was a lot of precipitation today, so I mostly stayed inside. In the afternoon, my nose picked up the smell of fried chicken, so I ventured outside when I saw a quick break in the showers to head over to the market. On my walk, I noticed a papaya tree. I had painted one before for my friend back in 2016 who lives on Oahu, and had one in her backyard. The funny thing about the painting above, is that the sky matches better with today's papaya tree and clouds, than the one with the clear blue sky in 2016.
Mangos
On my walk back, I found a ripe mango on the ground. I looked up, and there was a mango tree. The farmers market told me on Saturday that mangos and papayas are in season here in Hawai'i. I felt lucky to find such an abundance of mango and papaya trees all around me.
Rainbows
While I sat down to eat my lunch and fruit, I noticed two rainbows forming in the sky above. I tried to get a picture with the rainbows and my graduation cap, but it didn't turn out. So I threw up a shaka sign to show things are great here with Jaime in Hawaii in July.
Thank you for reading and viewing,
Dr. Jaime Brainerd, Ed.D.