Friday, July 28, 2023
Welcome friends, to my Travel Friday's B.R.E.A.T.H.S. blog where I share my traveling experiences from driving across the United States from September 2020 through June 2022. For the most part, I have been sharing my National Park travel experiences. This month, I am trying to change things up a bit and create a new Dr. Brainerd's Top 10 every Friday this July. 
Dr. Brainerd's Top Tens Around the United States
The first week was my Top 10 National Parks. The second week was about my Top 10 favorite beaches. Last week, I shared my Top 10 favorite tourist attractions. This final Travel Friday, I have had several people ask about my favorite and least favorite experiences, so I started listing them. In the process, I found I have a lot of Top 10 positive experiences visiting three Hawaiian Islands, so I made another list for that one state.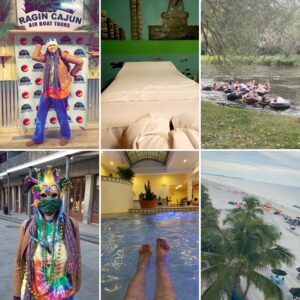 Top Ten Positive Experiences in the USA
#10-1st Drive Across USA (43 states in three months)
#9-Stopping & Stamping Across 100+ National Parks (Within two years)
#8-GoCity Passes in Multiple Cities/Islands (Boston, Las Vegas, New Orleans, & Oahu)
#7-Underground Boat Excursion at Bonne Terre Mine, MO
#6-Scenic Newport Rhode Island Self-Driving Audio Tours, Newport, RI
#5-Fort Myers Beach Party, Fort Myers Beach, FL
#4-Camping and Tubing at Apple River Hideaway, WI
#3-Celebrating 2021 Mardi Gras w/Covid Restrictions, New Orleans, LA
#2-Pampering Thai-Me Massage & Quapaw soaking pools at Hot Springs, AR
#1-Ragin' Cajun Airboat Swamp Tour, Luling, LA
Top Ten Negative Experiences in the USA
#10-People and Animal Homelessness Across the Nation
#9-Vandalism in Metropolitan Cities Across the Nation
#8-Driving on Highway 4 from Bandelier NP to Valles Caldera NP, NM
#7-Stealth Camping at Philly Walmart on River, Philadelphia, PA
#6-Driving To and From Chaco Culture National Historical Park, NM
#5-In Middle of Crossfire While Basket Weaving on the Beach, Oahu, HI 
#4-Getting Car Stuck on Beach, Holly Beach, LA
#3-Driving Through Monsoon in Florida Everglades, Southern Florida
#2-Wind Damaging Car Door on a Volcano, The Big Island, HI
#1-Hotel From Hell, National City, CA

Top Ten Hawaiian Island Experiences
#10-Visiting Kilauea Volcano, The Big Island, HI
#9-Wailua River Sacred Falls Kayak/Hike/Swim, Kauai, HI (GoCity)
#8-Waimea Falls Hike/Swim, North Shore Oahu, HI (GoCity)
#7-Pohoiki Warm Springs, The Big Island, HI
#6-Secret Beach at Kualoa Ranch, Oahu, HI (GoCity)
#5-Scuba Diving at Honolulu, Oahu, HI
#4-Tubing at Backcountry Mountain Tubing, Kauai, HI
#3-Southernmost Point & Green Beach ATV Tour, The Big Island, HI
#2-Helicopter to Jurassic Falls, Kauai, HI
#1-Skydive Hawaii, Oahu, HI
Conclusion on My Top 10 Lists Around the USA
I hope you enjoyed my different Top 10 Lists from around the United States. Creating the lists reminded me of several pleasant and a few unpleasant memories while traveling across the states for two years. I am eternally grateful for the good and bad experiences alike as I learned more in that short time span traveling alone than I did my entire life immersed in schools. 
Friday, July 28, 2023 Daily Motivation Draw 
I set up a small outdoor altar on a glass patio table with a candle, stick, and some raspberries and blueberries for offering. I lit the candle, lit the Palo Santo stick, and started reading the invocation of Spirit from The Sacred Medicine Oracle Guidebook. I centered myself, took three deep breaths, shuffled the deck three times, cut it in half, and drew the card asking: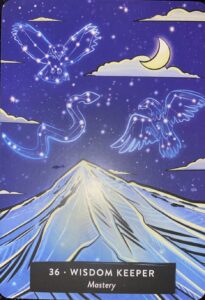 Daily Draw Question: "

What medicine is being invited into my life so that I may thrive?"
The card I drew:

36 – Wisdom Keeper –

Mastery

Message integration:

You are being called to master your medicine skills (Frost, 2023). It is time to seek and find a mentor who can see you for who you really are (Frost, 2023). You need to be table and forget what you already know for it is time to refine and advance your gifts unto the world (Frost, 2023).

Healing affirmation:

"I am ready to lean and deepen into my wisdom-keeping self.Ahigher level of guidance comes to me with ease. " (Frost, 2023)

Personal insight

: This is the second time in just one week that I drew this mastery card. When a card appears again, I have yet to grasp the message. Especially as I begin on my next journey, I know with absolute certainty this is my time for me to meet my master, so I will be open and willing to unlearn what I know to allow new knowledge to help me grow. 
Reference:
Frost, A. (2023). The sacred medicine oracle card deck & guidebook. Hay House, Inc. 
Thank you for reading and viewing,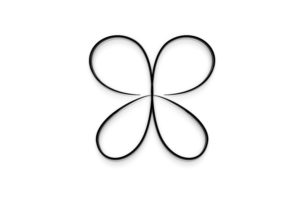 Dr. Jaime Brainerd, Ed.D.