Saturday, April 8, 2023
Welcome back friends, to Dr. Brainerd's B.R.E.A.T.H.S. Health Saturday's edition of my blog. For the month of April, I will be discussing some self-health tips I have learned in the last 20 years from personal experience, books, and medical professional advice I have received. Last week, I started a discussion on my mental health. This week, I am sharing about my physical health problems. 

Genetic Disabilities
When I was young, doctors first found that I have scoliosis and lordosis, two different types of curvature of the spine which are genetic and hereditary disorders. Back in 2017, I notified my doctors of a rare genetic disability that is affecting my entire body called Ehlers-Danlos Syndrome (EDS) Type-3 Hypermobility (hEDS). In a couple previous health posts, I discuss what is EDS/hEDS and how it has become my superpower. What I have come to understand is that whatever genetic disability you are born with, will stay with you for the rest of your life. I also found that my case of spine curvatures and EDS/hEDS are not lethal, but they do get worse over time, and cannot be cured. However, EDS/hEDS can be mangeged and maintained to be less destructive on my bones, ligaments, and muscles. 

Auto-immune Disability
My rheumatologist also found an auto-immune disability that is more well known as rheumatoid arthritis. Most of my arthritic pain is in my back, but also my knees. What I have learned about auto-immune diseases that you are not born with but develop later in life, can be managed and maintained, and can even go away as quickly as they came with lifestyle changes like proper diet and exercise. 

Mental Health Disability
People with physical disabilities often have associated mental health disabilities. In my case, I have a fear of falling because of all the trauma it has caused in the past. This crippling fear causes anxiety that comes with just walking or standing, so I tend to do a lot of sitting. This also causes depression from not being about to go out and be active. My go-to coping mechanism is sleeping, which is comforting in the fact that I won't get hurt that way, but too much sleep can be problematic as well. 

Conclusion on Disabilities
Sometimes the disability is visible, but in my case all my disabilities are invisible, which makes it a little more difficult to diagnose. For the past five years, I have been on disability leave from teaching to better manage my physical and mental health problems. While my genetic disabilities will stay with me, I can focus on better managing them. As with the auto-immune disabilities, I can reduce their impact with better lifestyle choices. Next week, I will be sharing what the health is right with me as I am focusing on improving my emotional health. Please stay tuned!
Sending lots of love and healthy vibes,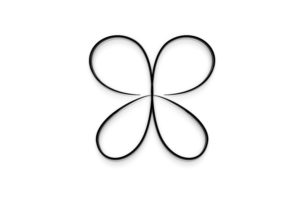 Dr. Jaime Brainerd, E.d.D.
*Disclaimer: I am not a medical professional and I am not giving any medical advice. My doctorate is in educational leadership and technology. I am a health enthusiast who feels that sharing health-related information I learn about myself might help others heal themselves through holistic care.