Sunday, July 10, 2022
Welcome to Self-care Sunday's of my B.R.E.A.T.H.S. blog! This week, I am sharing my self-care experience with floating on the Willamette River that runs through downtown Portland, OR. Today, I am headed to Tom McCall Waterfront Park to attend The BIG Float X (their final one), my third time going (2018, 2019, 2022). I would like to share a type of self-care Sunday by showing my fun and relaxing time floating on the river with family and friends while supporting a great cause.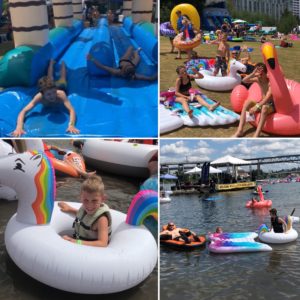 The BIG Float X (2022) – "10 Years of Riverlution"
Welcome to weird Portland, home of the River Huggers at Human Access Project (HAP), a nonprofit since 2010 who help protect, clean, and restore Portland's river shores to make them an inviting and safe place for people to access the riverways. With the help of volunteers and donations, HAP has been able to organize several beach clean ups, added docks, and enhanced the swimming situation along Portland's rivers. This may be the last year of the BIG Float, but there are several other HAP fundraising events planned throughout the year, such as the Valentines Day Day where you go in the chilly Willamette waters (the air is usually cooler) and then sit under heated tents drinking hot beverages to warm up.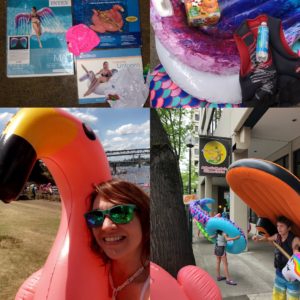 The BIG Float 9 (2019)
This was my second BIG Float event, and I attended with my family on July 13, 2019. Since I had been before, I kinda knew what to expect. We wore our swim clothes and brought dry stuff to change into, towels, water bottles, sunscreen, and life jackets. We also had our floaties filled up by where we parked.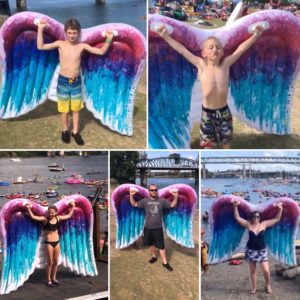 One of our floats was a pair of Intex Angel Wings that were created by my artist friend, Colette Miller based on her Global Angel Wings Project. They were having a float contest where they would vote on Facebook for the most original (homemade) and one for the most creative (eye-catching). My family was excited to win the latter and our prize was tickets to The BIG Float X, which ended up being three years later due to the pandemic.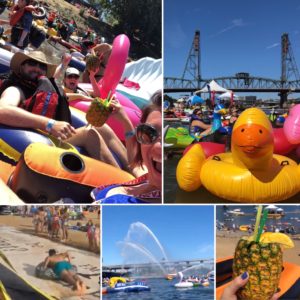 The BIG Float 8 (2018) 
This was my first BIG Float, and I attended with a friend and her family on July 14, 2018. We also brought a bunch of floaties and were able to fill them at the air station with lots of long air tubes for people to fill their flotation devices. However, we didn't bring a life jacket and they expect that everyone wears one while in the water. We all purchased a one-size life jacket (I think it was $5/ea), got our event bracelets, and headed inside. They had a bunch of activities for families on the land such as blow up water slides and giant slip and slides. There were traveling band members marching through the lines and then a floating band playing music in the water while there was dancing, floating, and swimming.  People could also purchase food and drinks at the variety of food trucks park all around. The place was really packed, it was hot, and floating in the cool river seemed like the perfect type of relaxation!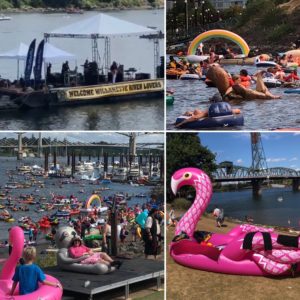 The Final Float
This concludes my post about my self-care Sunday while having a blast at the last three Big Floats in Portland, Oregon. I am happy and grateful to spend quality time in nature with my family and friends. Thank you for reading about some of the adventures we have up here in the Pacific Northwest, all while pitching in to care for our public parks and riverways. 
Sending lots of self-care love,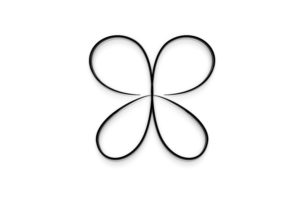 Dr. Jaime Brainerd, E.d.D.