January 2, 2023
Welcome back to Dr. Brainerd's B.R.E.A.T.H.S. blog! This month I am blogging a bit differently, instead of posting on my B.R.E.A.T.H.S. categories, I am going to be journaling the steps I am taking to start my second nonprofit, and building the platform for my first nonprofit. This first week, I am discussing my planning strategies, but this first post I am reflecting on the previous year.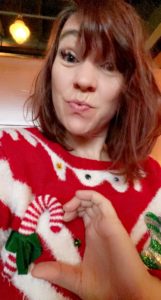 Following My Heart
Last year was very different from any year in my adult life in the fact that I didn't plan anything, I just let life lead me and learned to follow my feelings. My entire adulthood, up to this point, was strategically planned, usually at least three years in advance! With my excellent track record of planning and achieving, I wanted to let go of the reins so to speak, and see where life would take me through faith and spontaneity. So, let's see what all happened…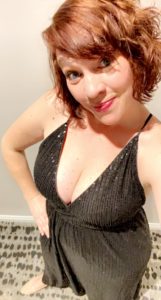 January 
Drove from Portland, OR to Los Angeles, CA to watch Rams in their new Sofi Stadium (not for the Super Bowl, but I did get VIP seats to watch them get beat by the 49ers)

Drove from LA to San Diego with my financial team for our Wealth Bowl conference

Drove from San Diego to Austin, TX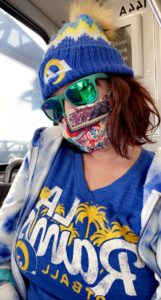 February
Watched in excitement as the LA Rams won the Super Bowl from a small Austin pub

Hired help for websites

Completed a KWIK Reading speed reading course to help with research and now read about a book a week, not including the book a week I listen to

Helped my friend in Austin at weekend bazaars to sell her handmade jewelry for Beach Tiff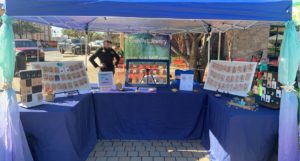 March
Met up with more friends around downtown Austin

Continued doing weekend bazaars 

Helped my friend pack apartment and care for pups

My check engine light comes on keeping me a bit stranded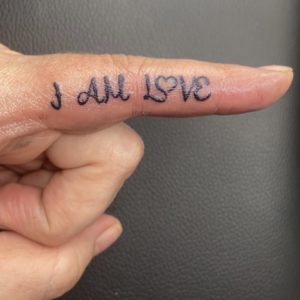 April 
Celebrated my friends birthday at a nice restaurant in Austin

Got a finger tattoo, "I AM LOVE"

Attended a couple outdoor Austin concerts

Helped my friend move from apartment to duplex with a nice yard for pups

Gave my car a tune up, light went off

Hired a friend to help upgrade this website

May 
Did a spontaneous trip to Houston and toured the underground city

Stayed the night on the Beach at Galveston

Drove to Mexico for the first time, got stuck at the border because my registration was expired and they had to do a through search on my car

Stayed the night in Mexico, went to the closest beach where I found they really know how to have a great time with pony rides, boat rides, and lots of great food

Crossing the border back to US, my car died literally on the border line and my check engine light came back on

Spent the rest of the month at three different car repair shops trying to fix a misfire on the first cylinder, replaced everything that could possibly be wrong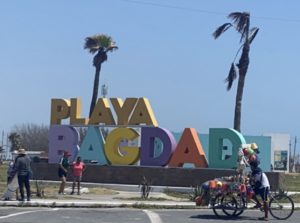 June
Car is still not 100%, but the mechanics insist I can make it back to Oregon

Left Austin and headed to New Mexico for a weekend visiting friends and National Parks in the area

Visited my friends in Utah for a few days

Drove through a couple more National Parks

Made it safely back to Oregon

Attended my second Mcmenamins Cosmic Tripster Party at Grand Lodge

Joined Denise Duffield Thomas Money Boot Camp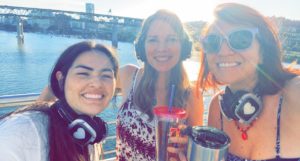 July
Spent 4th of July with friends dancing with Heartbeat Silent Disco on the Tilikum Bridge watching the fireworks

Attended the final Big Float on the Willamette River

Completed Jenna Kutcher's course on how to build an email list

Flew to Las Vegas, NV for our annual financial conference for a week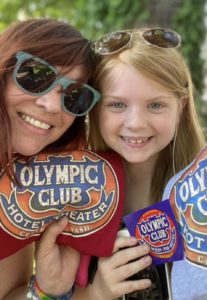 August
Took my niece from Portland, OR to Seattle, WA for her 10th birthday

Upgraded my parents to new phones and tablets

Attended my very first bazar for my nonprofit at a Scappoose Back to Our Roots show

Had the most successful garage sale, ever, getting rid of my first wedding ring 

Attended a couple outdoor concerts in Portland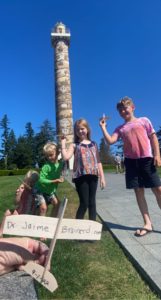 September
Took the four youngest Brainerd kids to Astoria and flew wooden airplanes off the Astoria Column tower

Treated them to Mo's seafood for the first time

Drove them to the beach where we stayed the night at Gearhart hotel, swam at Seaside, and chased crabs at Cannon Beach

Toured the Tillamook Cheese Factory and waited a ridiculously long time for some ice cream

Drove to Bend to stay the night at McMenamins Old Saint Francis School, my check engine light came back on

Attended Scappoose Adventure Festival, toured the City Hall, and listened to good music

Sat with good friends at a Songwriters Soiree and Heartbeat Silent Disco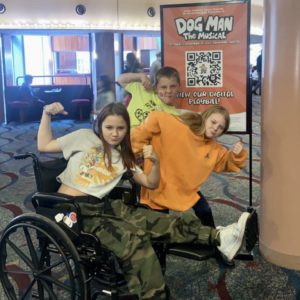 October
Attended my third Mcmenamins Cosmic Tripster Party at Edgefield and met a handful of new friends

Spent time with family at the Spirit of Halloween in St. Helens, OR

Went to my first indoor concert since the pandemic started, Everclear 30th anniversary tour

Took my 10 year old niece, nephew, and one of their classmates to see "Dogman The Musical" and spend a day enjoying downtown Portland with sushi from a food truck, lunch in the park blocks, a play on Broadway, and topped off with dessert from VooDoo Doughnuts

Danced the night away at McMenamins Crystal ballroom for Halloween and met my crew of dancing peeps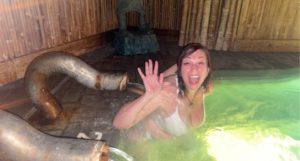 November
Went to a indoor concert every weekend 

Attended friends birthday parties and one for myself at McMenamins Al's Den and Crystal Hotel

Completed my 4th McMenamins Passport

Went to a Friendsgiving in Tacoma with my niece

Thanksgiving with my family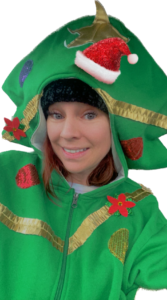 December
More birthdays, concerts, and dancing every weekend

Helped build Christmas floats

Went to two Spirit of Christmas parades

Had my second nonprofit booth at a bazaar

Got an awesome Christmas Tree hoodie that helped me win a costume contest

Completed my 5th McMenamins Passport

Completed Denise DT's Money Bootcamp course

Celebrated NYE with my dancing friends at McMenamins Edgefield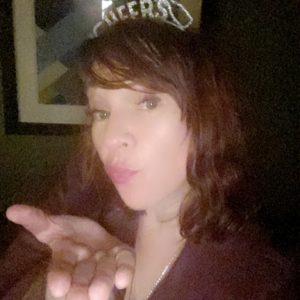 Summary of My 2022 Year in Review
In hindsight, my year was packed with lots of travel, music, friends, family, and McMenamizing. I completed three courses that will help me move forward with my businesses as well as writing a book and creating my own courses in 2023. While I do appreciate the opportunity I gave myself to be flexible and free, I will say that I prefer routines and planning. The rest of this week I will be posting my planning strategies, new good habits, and daily routines. 
To be continued…