Monday, May 8, 2023
Welcome back gorgeous to Beauty Mondays B.R.E.A.T.H.S. blog where I discuss different Beauty Society products and tools. For the month of May, I will be sharing the specials. Last week, I shared May's Specials. This second week, I am sharing some ideas on what you can order today to have delivered in time for Mother's Day this Sunday May 14.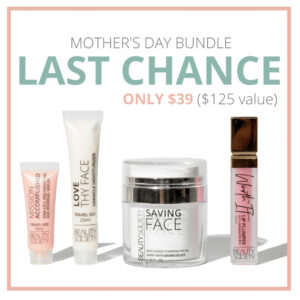 Mother's Day Bundle
New to Beauty Society and not sure what mom might like? We got you covered. Pamper your mom (or yourself) with our Mother's Day Bundle complete with Beauty Society's most popular products:

Upgrade Botanical Caffeinated Eye Cream
Thursday, May 4th, I announced Upgrade Botanical Caffeinated Eye Cream has been restocked. I recommend getting UPGRADE before it is quickly gone. Reviews are pouring in about the instant eye-brightening results on how UPGRADE makes the appearance of bags, redness, and dark circles disappear within minutes.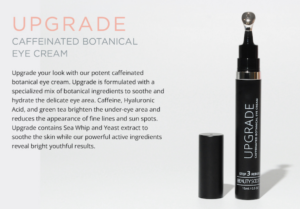 Beauty Society Experiences
There are two Beauty Society subscriptions products you can choose from: Infuse HA Experience or Beauty Box Experience, which also signs you up for our Society + Membership where you will get exclusive discounts and benefits on all future orders.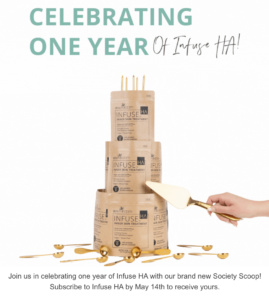 Infuse HA Inner Skin Treatment
Celebrating Infuse HA Inner Skin Treatment's 1st birthday, as a special we are offering our NEW Beauty Society Scoop when ordered by May 14th. Here is what comes in the Infuse HA Experience:
1-180g pouch provides a 30-day supply of Infuse HA

Unflavored water charging powder

Ultra-pure form of sodium hyaluronate

Formulated with HaPlex Plus

Improves Skin:

Decreases:

Superoxide dismutase

Oxidative stress levels (MDA)

Appearance of fine lines, wrinkles, sunspots, and other signs of aging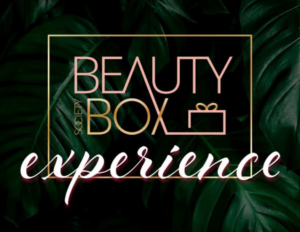 Beauty Box Experience
Try our Beauty Box Experience for $29. It comes as a sneak peak of what you will receive with the monthly Beauty Box subscription. Check out some of Beauty Society's unboxing videos from our past Beauty Boxes. Here is what comes in the Beauty Box Experience:
1 Full Size

Immortal Eyes

Eye Cream Gel

1 Beauty Society 'Swag Item'

5 Beauty Society 'Travel Size' products

1 BeautyBox Experience Pamphlet 

1 Promo Code for $10 off a $30 order

Free Shipping on the Experience Box Purchase 
Conclusion on Beauty Society Ideas for Mother's Day
Still can't decide if you should get the Mother's Day Bundle, Upgrade Botanical Caffeinated Eye Cream, Infuse HA Experience or Beauty Box Experience? Browse the Beauty Society Website for all products and order by today:
Come on over to my Brainerd's Beauty Society Facebook Group to keep up with our specials, see demos, watch live announcements, ask questions, and be the first to know about upcoming Beauty Society news. Thank you for reading and viewing.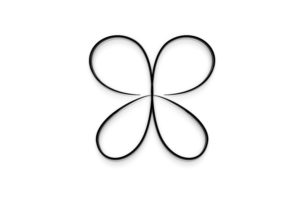 Dr. Jaime Brainerd, E.d.D.
*Disclaimer: I am a Beauty Society advisor, when you click on the links provided you will be directed back to my
Beauty Society
website where I do make a profit off the retail amount, however, there will be no extra charges to you. If you are interested in purchasing the products at a discount, you can sign up as an
Society+ Member
or
Beauty Advisor
to save an extra 15-25% off everything, and 50% off our product of the month.