Friday, October 21, 2022 
Welcome back tourists, to my Travel Friday's B.R.E.A.T.H.S. blog where I share my traveling experiences from driving to National Parks from September 2020 to June 2022 for educational research. This month of October on the 10th recognizes Indigenous People's Day, so I have dedicated four Friday's to discussing some of the Indigenous American National Parks I visited in the last couple years. A few of the sites are admired for their majestic beauty, while others honor lives lost in the area, and I am sharing them to provide a glimpse into our Indigenous American history.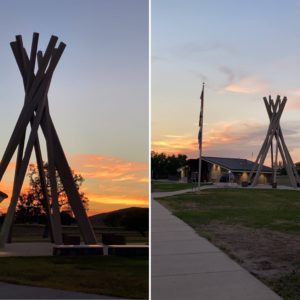 Indigenous American Awareness
The first week in October, I wrote a spotlight on Pipestone National Monument in Minnesota. The second week, I retold the story behind Whitman Mission National Historic Site in Washington state. This week, I will share what I just recently learned about Devil's Tower National Monument located in Wyoming, USA.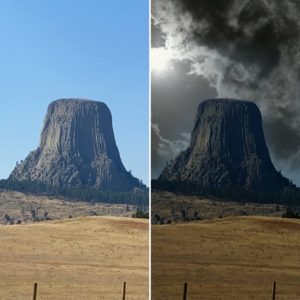 Visiting Devils Tower National Monument
On September 3, 2020, just a few days in on my national tour, I stopped at Devils Tower National Monument. After driving for days along mostly flat land, it was very odd to see this massive rock protruding out of the ground. I was in complete awe. The sight/site gave me shivers up my spine, and I could sense something very special about this place.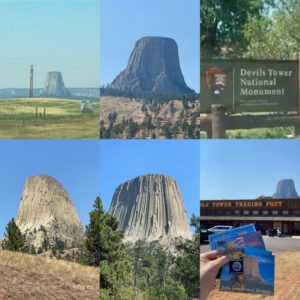 After Visiting Devils Tower 
After visiting, I stopped at the Devils Tower Trading Post to find really neat puzzle postcards, and a pin for my car roof lining as a trail token. Then I went to research the science and history behind this unique piece of land online since I was not allowed in the visitor's center during Covid restrictions, but I could take some pictures outside (see above).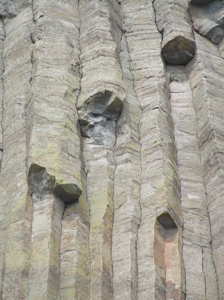 Science Behind the Formation of Devils Tower
The massive rock formation of Devils Tower is the result of magma (underground lava) cooling creating columnar jointing (hexagonal columns) igneous rock, then emerging through years of erosion (water and wind) (NPS, 2022). Researchers like myself have many theories on how Devils Tower got its spectacular geological shape. My theory is a mix of science and spiritual beliefs, specifically pertaining to the hexagonal shape of liquid turned solid, but I am not ready to dive that deep here in this post. However, I will shift to the ancient indigenous theories and spiritual history of the area.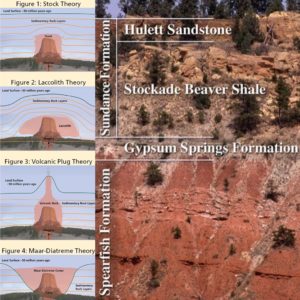 History of Devils Tower, or Whatever It's Name Is
Before Devils Tower became a National Monument, it was protected by over two dozen Great Plains Tribes as sacred grounds of the Black Hills (NPS, 2022). The natives passed down the history of the area through oral tradition each giving their unique perspective of what the giant rock formation should be named (NPS, 2022).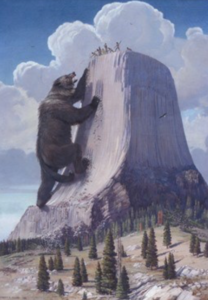 Documented Names for Devils Tower 
Indigenous American Names
For centuries, Ancient Indigenous American Tribes described the Devils Tower as bear rock because of the number of large bears that were said to have roamed around the base of the big rock (NPS, 2022). The oral traditions about the name of bear rock were passed down as legends or myths. While searching for information regarding the name, there were a couple that had the name with bear in the story, and others with names of horns or trees, but no devils or gods (NPS, 2022):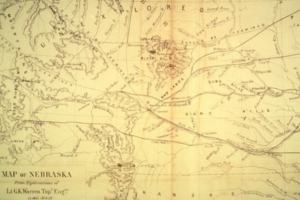 American Colonists Names
Once the colonists arrived, they were very curious about the geological formation of the giant rock, so explorers were sent out with groups of geologists to research the site (NPS, 2022). There was little documentation about the name, however, many versions of Indigenous oral tradition have used the name, Bear Lodge for centuries (NPS, 2022). One explorer, Warren, created a map of his 1857 expedition that shows an area in the NW corner of the Black Hills labeled Bear's Lodge. Unfortunately, through a combination of miscommunication, misinterpretation, and misrepresentation, the name Devils Tower was inappropriately named by the White settlers (NPS, 2022).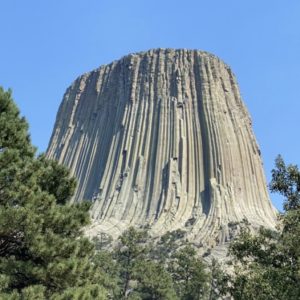 Conclusion on Devils Tower National Monument
From what I have come to understand, the sacred area known today as Devils Tower National Monument, should have never been named that. The past mistakes can be remedied by the present. The name all current tribes agreed on, Bear Lodge, shall take its place. This is just one small gesture as a part of the reconciliation, reparation, and restitution known as the Land Back movement (Belfi & Sandiford, 2021). 
Thank you for reading,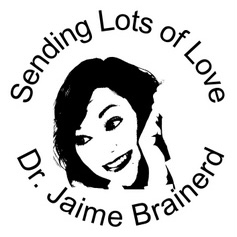 PS: My Motivation for a Two-year Tour of the United States
In March 2020, I completed my doctorate in education with a specialization in alternative education. Of my 45 years on this planet, I can count on one hand how many years I was not inside a classroom, and this gave me the motivation to find different ways we can learn outside the box. September 2020, was the beginning of my educational research tour of the National Parks Service to broaden my knowledge of the United states: geography (maps/atlas/gps), natural sciences (biology/geology/ecology), history (ancient/colonization/last decade), math skills (distance/time/money), culture, art, language, and so much more than I ever learned spending majority of my life inside institutionalized schools as a student, teacher, or professor. 
References on Devils Tower National Monument: