Friday, July 14, 2023
Welcome friends, to my Travel Friday's B.R.E.A.T.H.S. blog where I share my traveling experiences from driving across the United States from September 2020 through June 2022. For the most part, I have been sharing my National Park travel experiences, and this time I am trying to change things up a bit and create a new Brainerd's Top 10 every Friday this July. The first week was my Top 10 National Parks, this second week I am sharing my favorite beaches I visited across the United States. 

#10 Hampton Beach, NH
It's not their only beach, but I will be honest and say I had no idea New Hampshire even had a coastline until I visited Hampton Beach in October of 2020. It was my very first time touching the waters of the Atlantic Ocean! This is a great place to get away to enjoy a beach in the North East for some swimming, fishing, picnicking, and playing on the sandy seashore. It wasn't too busy when I visited, but it was a gorgeous day!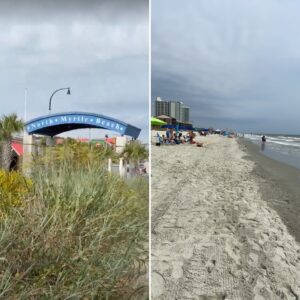 #9 Myrtle Beach, SC
I was invited to check out a timeshare with Holiday Inn Club Vacations and they asked what beach I wanted to visit the most. At the time, I had not traveled to many beaches, so I really had no idea. Although I did live at a couple beaches in California, a neighbor couple I know said they really enjoy their beach house in Myrtle Beach, SC, so I decided to check it out for myself with a two night three day stay at the timeshare there. I was so pleasantly surprised at how much I enjoyed myself roaming around and catching the small city beach vibes in South Carolina, that I indulged in purchasing the timeshare to expand on my beachlife experiences across the United States. Next time I visit, hopefully I will get to see some sunshine!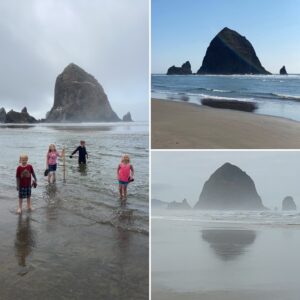 #8  Cannon Beach "Haystack Rock aka Goonies Rock", OR
Being a Pacific Northwest (PNW) native, I had to include one of our best beaches in one of the top ten spots, Cannon Beach. I love this beach because my family visits at least once a year. We usually stay at McMenamins Gearhart, then a few blocks away we can drive on the beach. Then a few miles away, we can visit Cannon Beach where we usually stop to eat at Mo's at Tolovana Park. After lunch or dinner, we take a stroll along the beach to explore Haystack Rock and the surrounding tide pools. Not a huge fan of the super cold water, but I do love the scenery around here.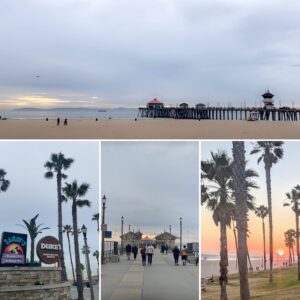 #7 Huntington Beach, "Surf City USA", CA
I am a bit partial to Huntington Beach because I lived there for most of my twenties and it was a party mecca, perfect for that age. My friends and I shared a large beach house on 18th and PCH where there were huge parties just about every weekend. My favorite part however, were all the beach activities I was involved with like volleyball, soccer, frisbee, football, surfing, paddleboarding, skimboarding, riding bikes on the boardwalk, playing, listening to local music, or relaxing on the sand. There's always something to do and usually great weather and water to do it.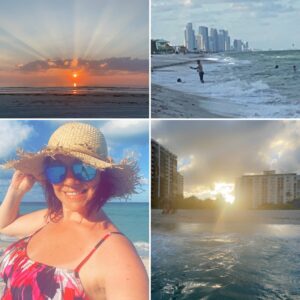 #6 Miami Beach, Miami, FL
My first time in Miami, I woke up early to catch the sunrise, and spent the entire day wading and watching  windsurfers. The Atlantic waters in Florida were much warmer there than in New Hampshire or South Carolina, so it was like wading in bathwater. The waves are a little choppier than on the Gulf or West Coasts, but I did enjoy the sunshine, soft sandy beaches, and meeting new people from all over the world.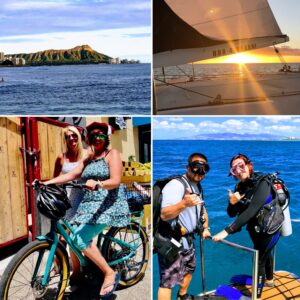 #5 Waikiki Beach, Oahu, HI
Summer of 2017, Winter of 2018, and Summer of 2021 I visited Waikiki when staying with my high school bestie who lived on the island of Oahu. This was the first Hawiian beach I ever visited and I was mesmerized by the tropical features of the banyan and palm trees, people surfing the turquoise waves, and wading with sea turtles. On my first visit in 2017, I had the amazing opportunity to learn how to scuba dive. In 2018, we took a sunset dinner catamaran cruise out in Waikiki Bay and liked it so much we did it again on my next visit. The last time I visited in 2021, we rented electric bikes and rode around Waikiki boardwalks and around Diamond Head. This is definitely one of my favorite beaches for the activities I can do in one small area, but a lot of people feel the same because it is usually packed all year round.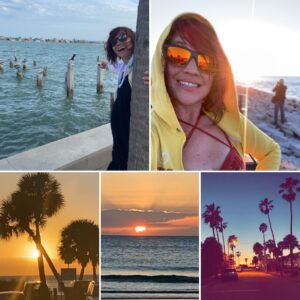 #4 St. Pete Beach, St. Petersburg, FL
One of my California besties lived out in St. Petersberg when I visited her three times in the two years I was traveling around the USA. The reason I am particular about this beach is you can see the sunrise out of water and sunset into water from this beach! There is also a bunch of different types of marine life between the two bodies of water leaving the beaches littered with seashells that we had fun collecting to make art. Such a breathtaking view and awesome beach, too!

#3 Santa Monica Beach, CA
After living in Los Angeles County by the beach, I have acquired a love for big city beach vibes. I did not particularly prefer the beach I lived a few blocks from, but my favorite LA beach would be Santa Monica. There is a huge pier with lots to see and do above and below the dock. On the pier is an amusement park with rides, games, food, fishing, and local artists. Below the pier people are more fishing, sacred ceremonies, surfing, and other fun beach activities. One time my California bestie and I attended a full moon ceremony with light-up headphones to listen to the moderator and some music. This is the beach I take any first-time visitor to LA, followed by Venice Beach, Manhattan Beach, Hermosa Beach, and Redondo Beach all along LA Bay.

#2 Fort Myers Beach, Estero Island, FL
Since I was on my way around the coastline of Florida in October 2020, my bestie from Minnesota called me and asked to meet her and her friend in Fort Myers for a few days. I had just left the Florida Keys and I wish I could report some of their beaches here, but they barely have any, it's covered in coral reef and they have to haul in sand to make the tiny beach they do have. Fort Myers made my #2 spot because it had soft white sand, turquoise shallow water, perfect for wading or floating. There were several boats anchored playing music and people would hop out and mingle around from the beach to boats. It is a lot of fun if you are in the mood for a party scene, but not so fun if you are there to relax. (*After writing this post I realized the hotel I stayed in was called, Lani Kai Island Resort, and that just happens to be the name of the place of my #1 beach! What a unique coincidence.)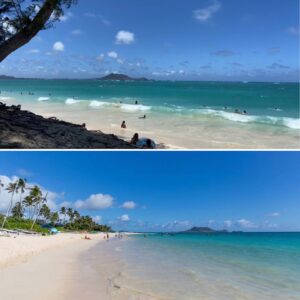 #1 – Lanikai Beach, Kailua, Oahu, HI
My first time visiting Lanikai Beach was July 3, 2017 with my high school bestie who lived there. I asked her to take me to a place with soft sand, warm wading water with little to no waves so that I could just sit and relax on the beach or in the water. She took me to her favorite spot nestled in Kailua Bay. It was exactly what the doctor ordered, lol! We set up a small picnic area, swam, ate, and took a nap. It was perfect, peaceful, topical, yet simple, and now my favorite beach, too!
Friday, July 14, 2023 Daily Motivation Draw 
I set up a small indoor altar on a wooden table in my friend's living room with a candle, fresh-picked mint and apple from my brother's yard, the card deck, and a palo santo stick. This was her first time doing an oracle card reading. I lit the candle, lit the stick, began to read the invocation from the guidebook, and she pulled the card: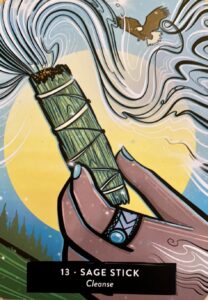 Daily Draw Question: "What medicine is being invited into my life so that I may thrive?"
The card I drew:

13 – Sage Stick –

Cleanse

Message integration:

The sage card has appeared as a gift of medicine to help cleanse my body, heart, and soul (Frost, 2023). The sage stick invites us to have reverence with this medicine and sacred practices passed down from many lineages (Frost, 2023). The scent and smoke from the sage helps me to connect  to the spirit world and receive blessings (Frost, 2023).

Healing affirmation:

"As I clear out the old, I return to balance and optimal well-being"

Personal insight:

Before this ceremony, we discussed the different items I brought for the altar. She had never seen or smelled Palo Santo wood, so when I lit the stick, her eyes lit up as well. She let me know she has some sage and asked the difference. I explained my personal preference to her and we began the card draw ceremony. 

Insight continued: When this card was pulled, her eyes lit up again since this is what we were just talking about before the draw. The guidebook mentions that theSage stick has been appropriated by many (Frost, 2023). This is one of the reasons I do not use it yet, I want to better understand the Sage stick's medicine before I use it. Now, we both have a greater understanding of how to use the Sage with reverence and love. 
Thank you for reading and viewing,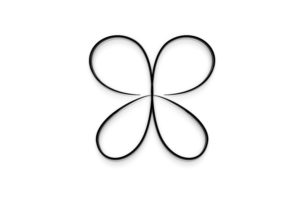 Dr. Jaime Brainerd, Ed.D.
Reference:
Frost, A. (2023). The sacred medicine oracle card deck & guidebook. Hay House, Inc.