Tuesday, May 4, 2021
What is Reading Tuesday's
Welcome to Reading Tuesday's! This is my second blog post explaining what I will be authoring each day to pass on my words of wisdom or my B.R.E.A.T.H.S. from the seven areas I love the most: beauty, reading, education (financial), art, travel, health, and self care. Each day of the week starting with Mondays I will post a blog on the assigned topic.

This being my very first reading post, I will explain why this topic is so important for me to share. Growing up, I started preschool around 3 or 4 and learned to read pretty young. My love for books started early and I would read anything I could get my hands on. My first favorite books were these Disney books about personal character development, then I transitioned into young adult and coming of age books of girls in the past by some of my favorite female authors like Laura Ingalls Wilder, L. M. Montgomery, and Louisa May Alcott.
By the fourth grade, I was writing in a journal everyday thanks to the instruction of my teacher, Ms. Barbie (yes, that was her real name). I also wrote, illustrated, and published my first book called, "The Fighting Habit." When I was 19, I wrote several poems and self-published them for a college class. One poem was submitted to a poetry contest and they put it into a book, but I never bought the book, I was just happy to be published in a real book. My first published book was my dissertation in 2020 titled, "Examining Barriers to Distance Learning Instruction at Alternative Schools: A Case Study About Alternative Education."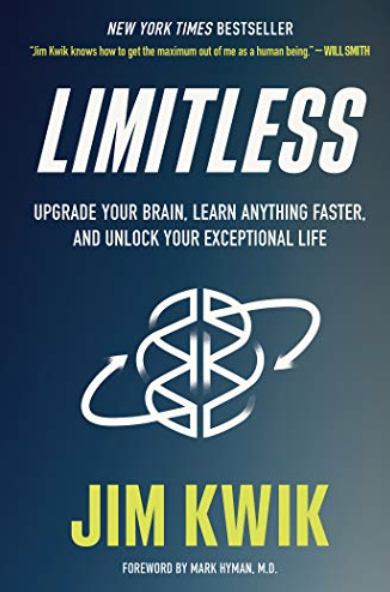 Trying Kwik Reading Program with Jim Kwik's "Limitless" Book
For Reading Tuesday's, I will be selecting different books to read and discuss. The first book I am starting with is Jim Kwik's 2020 book, "Limitless," as it teaches us how to learn, read faster, build comprehension, remember more, and expand our minds to become limitless learners. I chose this book for several reasons. First, I stumbled across "Limitless" in HayHouse as they were promoting the ebook for $1.99 as a new book, and for that price and neat title, I decided it would be worth the read.
About a month after it was released, I found the audible copy on my HayHouse Audio Unlimited before I even started reading the ebook. While on my drive across the USA, I listened to the book twice (once each trip). The problem was, this book teaches people how to read books faster and I was listening to it and not learning the skills it was trying to teach me. This is why I chose this book to read and discuss my progress every week for accountability reasons and to also watch how my reading and memory skills progress.

Thank you for reading this,
Dr. Jaime Brainerd, Ed.D.