Tuesday, November 2, 2021
Welcome to my Reading Tuesday's B.R.E.A.T.H.S. blog. Since I began my blog back in May, I have been focusing on one particular new author, Jim Kwik, who wrote the book, "Limitless," published Spring of 2020, which is when I first purchased the book as a digital ebook. A few months later, I listened to the audiobook version, but realised this book has potential to help me improve in multiple areas, but I needed a physical copy to read, pause, take notes, and comprehend better. After diving into the book, I read the book again this year using an unofficial workbook, and participated in a couple challenges. Previously on Reading Tuesday's blog, I shared my reviews: "Limitless" book review, review of the unofficial workbook, review of 10-Day Kwik Start Plan and review of 5-Day Kwik Reading Challenge Jim had back in May to celebrate the book's one year anniversary. For the month of November, I will participate in and review Jim's Kwik Reading Program.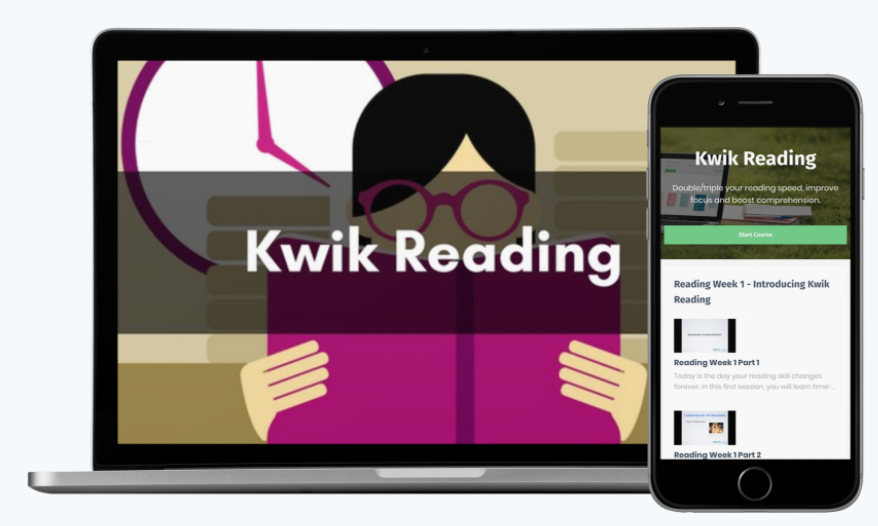 What is Kwik Reading Program?
Kwik Reading program is a digital speed reading course to help improve four key elements of reading: speed, focus, comprehension, and retention. This program will help to boost reading skills that can help break up workloads and increase time for other important tasks. The Kwik Reading program can be accessed on Kwik Brain App (Apple or Google) or Kwik Learning Website.
Daily Kwik Reading
Every day during the month of November, I will work on improving my reading skills by:
Completing 21 daily online sessions: at my own time and pace, can repeat courses as often as needed
Kwik Reading Basic Principles
"Infinity Finger" brain workout
Improving reading comprehension with 3 R's Strategy
Checking reading progress
Asking questions from Jim through the app to receive prompt feedback from him
Reading a minimum of 10 minutes per day (I personally like to read double that at least 20 minutes/day)
Weekly Kwik Reading
Every Tuesday this month, I will review my Kwik Reading progress for the week including:
Completed lesson steps
Notes on my successes and challenges
Overall thoughts on the weeklong Kwik Reading coursework
Stay tuned for more!
Thank you for reading and following along on my limitless journey,
Dr. Jaime Brainerd, Ed.D.