Thursday, July 20, 2023
Welcome back to Art Thursdays of my B.R.E.A.T.H.S. blog where I invite you into Brainerd's Brushstrokes and Photography studio. This is a space where I share my art. For the four weeks this July, I will be doing art and craft projects with my family then sharing our creations!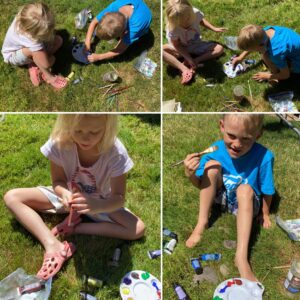 Brainerd Family Fun
For the first week, we made citronella candles. Last week, we explored rock painting and hiding. This third week, we had plans to do something different, but that didn't work out. So, the twins suggested we have another rock painting party. They painted a couple new rocks for their cousins who are coming to town this weekend for the Columbia County Fair & Rodeo our family is participating in.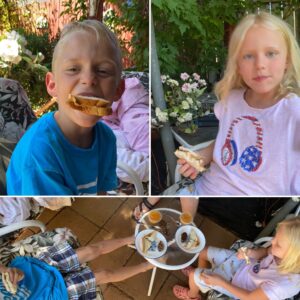 Conclusion on Twins Rock Painting Party
We set up an area in the backyard. The twins got out their own supplies, painted their rocks, and then set to dry. We had peanut butter and Nutella (chocolate hazelnut) sandwiches and some sliced peaches for a lunch break on the back patio swing. Grandma thought it would be hilarious to serve pinecones with their meal. The twins were a little amused, finished their food, then completed their rock painting.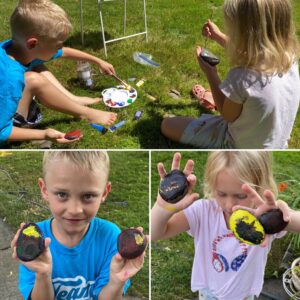 July 20, 2023 Daily Motivation Draw 
Today's draw was with my 7 year old twin niece and nephew. This was their second time. They set up a small outdoor altar on a small round metal and glass table located in the shaded patio area with a candle, fresh-picked blueberries (they picked them with claws), the card deck, and a palo santo stick. I lit the candle, they took turns lighting the stick, used their intuitive senses, and I began to read the invocation from the guidebook. I let my nephew pull the first card and my niece pull the second card: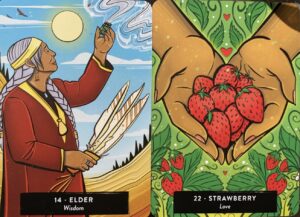 Daily Draw Question: "What medicine is being invited into my life so that I may thrive?" (Frost, 2023).
The cards we drew: 
Elder-Wisdom

Strawberry-Love
Message integration: 
The Elder card comes to offer guidance and help us to receive wisdom from Creator (Frost, 2023). The answers I seek are held in the stories the elders have from their own journeys (Frost, 2023). It is time to reflect and walk in my own path of wisdom (Frost, 2023).

The strawberry is also known as the "heart berry" because of its shape and is here to remind us that we are worthy of unconditional love (Frost, 2023). This card asks where we have been stuck or broken and invites the healing power of nourishing divine love (Frost, 2023). Our open hearts allow the vibration of love to flow more freely and effortlessly to help us harmonize (Frost, 2023).
Healing affirmations: 
 "I recall the guidance and advice of the eldership in my life and walk a path of wisdom."

(Frost, 2023).

"

Healing affirmation:

"

As I welcome the vibration of love into my being, I glow with the healed heart medicine."

(Frost, 2023)
Personal insight:
My nephew pulled "The grandma" card as he calls it. As we are at grandma's house and learning about these lessons with an elder, it's most fitting for this moment. 

My niece pulled "The love" card, which is the fourth time this card has shown up in almost three weeks. When a card reappears, we are reminded about the medicine from the card as the lesson is presenting itself yet again. An elder brings wisdom and love, and that is exactly what is happening here today. 
Reference:
Frost, A. (2023). The sacred medicine oracle card deck & guidebook. Hay House, Inc. 
Thank you for reading and viewing,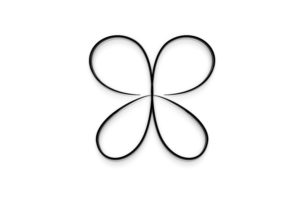 Dr. Jaime Brainerd, Ed.D.