Friday, April 21, 2023
E komo mai (welcome) friends, to my Travel Friday's B.R.E.A.T.H.S. blog where I share my traveling experiences from driving across the United States from September 2020 through June 2022. Since the next month of May is recognized as Pacific Islander Heritage Month, I will get a jumpstart and dedicate the four Friday's in April to discussing the National Parks I visited found on The Big Island of Hawaii in July 2021.  

The Big Island National Parks Hawaii
The first week, I shared my experience exploring Hawai'i Volcanoes National Park. Last  week, I discussed Hawaii's history I learned from Puʻuhonua o Hōnaunau National Historical Park. This third week I am sharing about Kaloko-Honokōhau National Historical Park located on the West side of The Big Island, just North of Kona. 
Kaloko-Honokōhau is Where Spirits Gather
Where mountains meet ocean spirits, and human spirits meet land and sea spirits. The sacred grounds of Kaloko-Honokōhau is a representation of how ancient Hawaiians lived, expanded their culture and traditions, and kept the spirits of the land, sea, air, and animals together for the dynamics they offer within their environments. These areas are divided into sections called ahupua'a. 

Ala Kahakal National Historic Trail & Fish Ponds
The Ala Kahakal National Historic Trail wraps around  Kaloko-Honokōhau park encompassing fishponds, alcaline pools, beaches, a fishtrap, boat harbor, and visitor center. Visitors can see artifacts, hike the trails, see the wildlife, and learn about the natural history of The Big Island. There are also great spots for recreational activities such as swimming, snorkeling, fishing, and surfing. 

Conclusion on Kaloko-Honokōhau National Historical Park Hawaii
On July 9, 2021, I toured the Kaloko Honokōhau National Historical Park on the Big Island of Hawaii. I took  several pictures and videos of the Ala Kahakal National Historic Trail wildlife, old lava paths, fish ponds, and ocean life. Visitors to Kaloko Honokōhau  can explore the exhibits, hike the trails, take in views of the wildlife, and soak in the coastal landscape (See my YouTube video below).
Thank you for reading and viewing,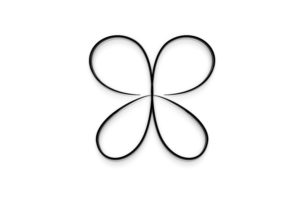 Dr. Jaime Brainerd, E.d.D.