Thursday, November 4, 2021
Welcome to my Art Thursdays B.R.E.A.T.H.S. blog where I invite you into my private art studio, Brainerd's Brushstrokes. Each week I am going to share my art creations in no order, but I will try to stick with a theme each week/month and include some behind the scenes sneak peeks of the process of my paintings from the blank canvas all the way to selling individual pieces. I have tried my best to keep track of all my work (just over 100 paintings), however, I have given away the majority of my art as gifts and I did not necessarily keep track of whom I gave the artwork to. This blog is my way of getting my artwork out there and perhaps reconnecting with some of my original pieces and their owners. For the Month of November, I will be showcasing a combination of old paintings and new paintings from my Autumn collection.
Autumn Holidays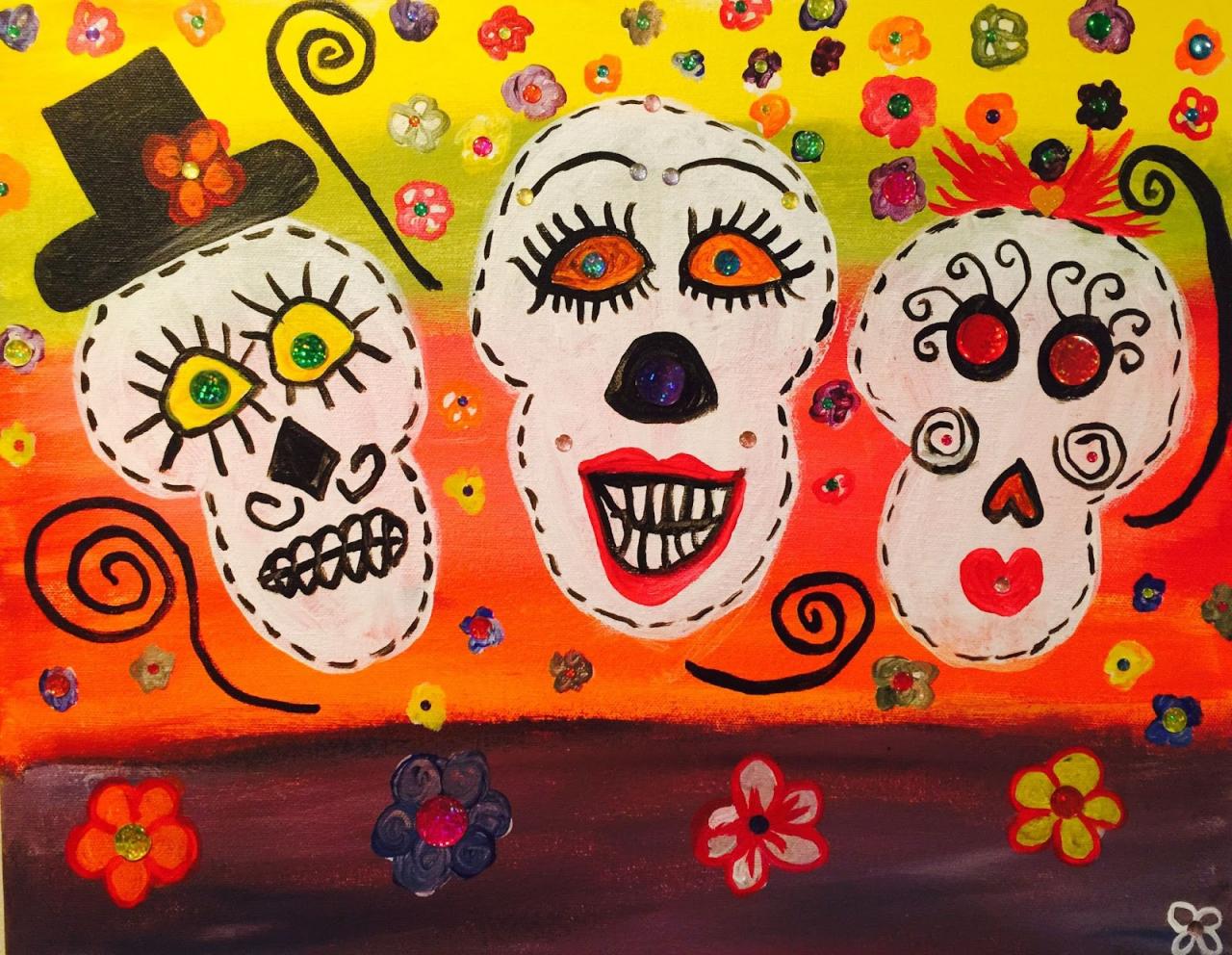 "Día de Muertos (Day of the Dead)" by Jaime Brainerd, October 27, 2014
For my first Autumn holiday painting, this is probably the most colorful and fun mixed media art I have ever created. Using acrylic paint, gem stickers, and a little glue, I created my first ever sugar skulls painting to celebrate lives of loved ones who have passed away in observance of two Spanish Holidays, November 1st "All Saints Day," and November 2nd, "All Souls Day." I still hold on to this painting as it is one of my favorites!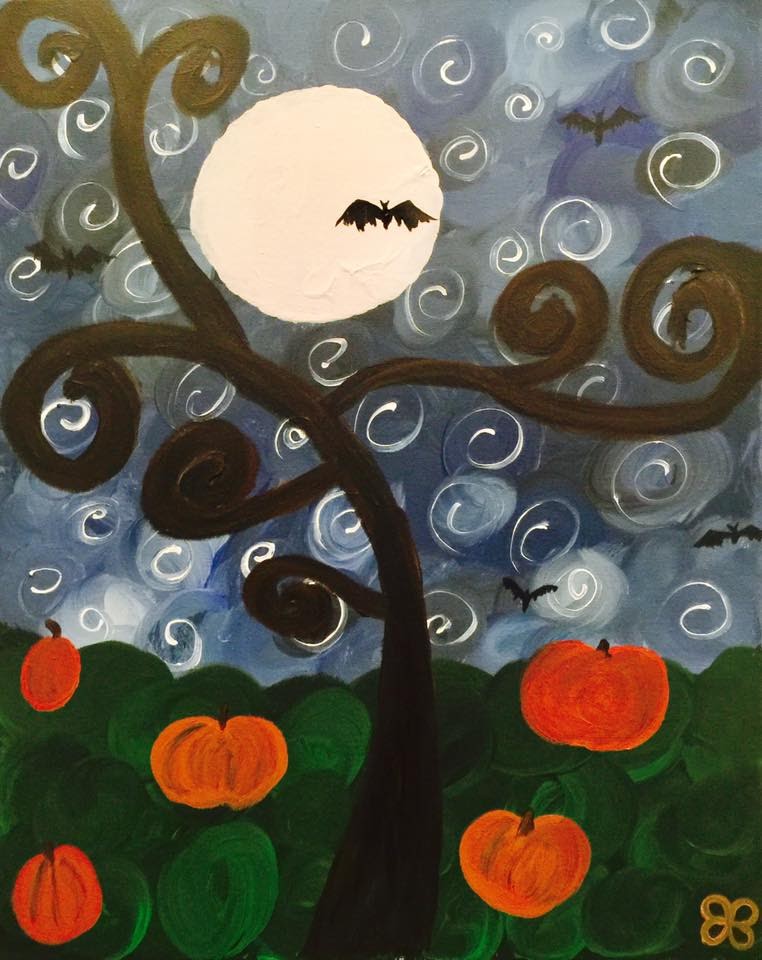 "Pumpkin Patch" by Jaime Brainerd, October 12, 2016
This is my second Autumn holiday painting. While it does not have the name of a holiday in the title, the whimsical tree swaying in the full moon with bats flying above the pumpkin patch hunting for dinner suggests the time of season is close to Halloween "All Hallows Eve", observed across the globe on October 31. This acrylic painting I gave away as a gift, but I did not document who it went to. If you are the owner or come across this painting in the future, please let me know so that I can take note.
Autumn Holiday Art Conclusion
After writing this post, I realized that I do not have enough Autumn holiday art, which is my favorite time of year. This has inspired me to create more, even trying a live social media audience for the first time! Let's try this out next week, Thursday November 11, 2021, at noon PST, I will go LIVE on two platforms: Facebook and Instagram to paint for anyone to see! Mark your calendars and follow me on social media. What will I paint? Stop by one of my social media pages to find out!
Thank you for reading and viewing,
Dr. Jaime Brainerd, Ed.D.