Friday, July 8, 2022
Meet Mount Rainier National Park
Welcome to my Travel Friday's B.R.E.A.T.H.S. blog. This is the space where I will be sharing my traveling adventures, more specifically with exploring the National Parks and collecting cancellation stamps in my Passport Book. During the month of July 2022, on Fridays I will be sharing some of my favorite National Park campgrounds that I have visited. For this week, I will be sharing about a National Park located here in the Pacific Northwest (PNW) where I camped with my family at La Wis Wis Campground along the Ohanapecosh River at Mount Rainier National Park in Southern Washington State.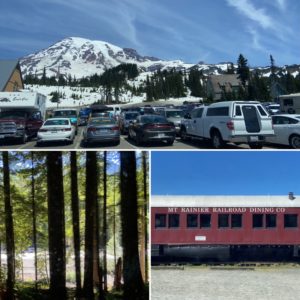 Fun facts & Some Opinions
Mount Rainier is an intermittent active composite stratovolcano that last erupted over a 100 years ago, and its neighbor Mount Saint Helens had a pyroclastic ashy explosion on May 18, 1980 that I still remember (it looked like it was snowing outside but we couldn't go out and play). There are over 20 glaciers to hike and even some Paradise Ice Caves to explore. Several rivers that run off Mount Rainier glaciers make it quite frigid for swimming most of the year, but that water feels refreshing during the summertime. You can also find three suspension bridges while hiking Mount Rainier.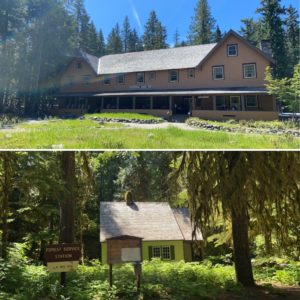 Camping & Lodging
People have many different ways to camp at Mount Rainier. There are three drive-in campgrounds run by the National Park Services or you can pick up a wilderness permit from one of their visitor centers for some backcountry camping. You can check out the Washington State Park Campgrounds. Perhaps you prefer glamping and want to check out a different type of Mount Rainier Lodging. We had a camper truck, tents, and camping gear that were suitable for us in all types of weather, especially rain, it rains 70% of the year (maybe that's why they call it Rainier, lol). However, in the PNW summers, we get loads of sunshine, and then we soak up the rays and the waterways as much as we can.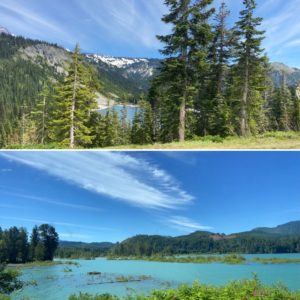 Swimming & Tubing
According to NPS.gov, nine rivers flow through Mount Rainier National Park. My family frequented the Ohanapecosh and Clear Fork Cowlitz Rivers because they had rapids that ran through our campground at La Wis Wis. Our best swimming pastime was bringing inner tubes from car or tractor wheels with different sizes and shapes that help everyone in the family float down the river. We had a truck parked a few miles down the river to pick us up. Where the truck was parked there was a bridge, swinging rope on a tree, and a deep swimming hole where we would plunge into the waters whenever we mustered up the courage to swing and drop from the rope or jump off the steep bridge.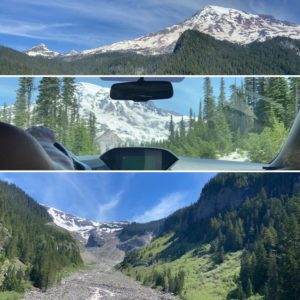 Hiking & Climbing
Mount Rainier has many different types of trails, climbing, and hiking experiences. When I was about 10 years old, my family and some friends went hiking on the Carbon Glacier.  To a kid, it felt like we climbed all the way to the top of the mountain along steep and narrow paths that seemed quite deadly. Imagine the terror when we reach a swinging bridge that crosses a raging river, when I stand in the middle and see a huge waterfall that looks like its going to swallow me whole but just mists my face. Just when I thought the daymare was over, marble-sized hail started pouring from the sky, pelting hard on our heads as we tried to make it safely back down the mountain.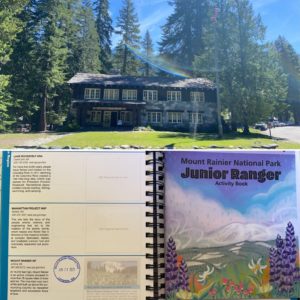 Conclusion About Mount Rainier NP
My parents and I traveled to Mount Rainier on June 24, 2021. We stopped at the Ohanapecosh Visitor's Center for me to get my cancellation stamp in my National Parks Passport book (see pic above). Then we drove around the old campsites we were at 25+ years before and the camping spaces seemed smaller, the trees were definitely bigger, and the river was a lot skinnier than we remember (I wish I could find pictures, I know we have some non-digital ones somewhere). Nowadays, no one in my family goes hiking, although we do go camping at least once a year that includes swimming, boating, and different campground games. Maybe our next trip will be to Mount Rainier! What is your favorite camping spot? 
Thank you for reading and viewing.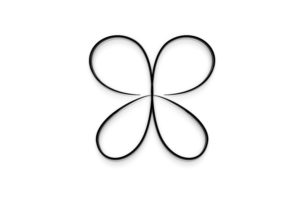 Dr. Jaime Brainerd E.d.D.