Monday, July 4, 2022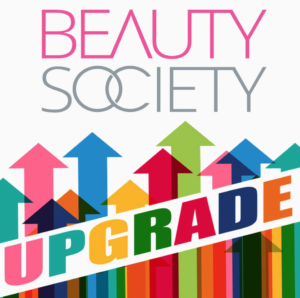 Welcome Back Beauties, We Have Got Some News For You!
Well, hello gorgeous and handsome! I am excited to be back with some BIG announcements about Beauty Society and our recent upgrades! Within the last few years of our teens as a beauty company, we have been maturing by moving our corporate offices, rebranding our logo, and introducing revolutionary new products that help rejuvenate your skin outside and now inside, too! First we take you back in time to see how we have grown through the years and then I will reveal the BIG NEWS!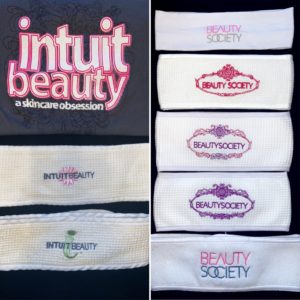 Beauty Society's Look Expanding Through the Years
First few years – Beauty Society has gone through some growth spurts over the 18 years we have been in business. When we first started, our name was Intuit Beauty and our colors were light pink and green. The product containers were clear plastic with a simple logo. I still have some original merchandise such as headbands, t-shirts, luggage, beauty bags, cups, and other neat swag. The offices and merchandise were run out of rental properties in Huntington Beach, CA.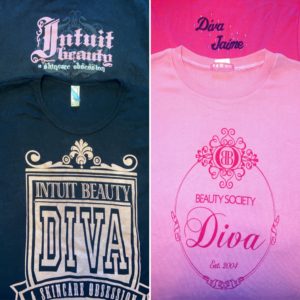 First decade – When we changed names, we dropped the green and went to bright pink with a fancy BS logo. Our product containers were plastic and bright pink with silver trim. We moved our corporate offices and opened a Beauty Bar on Main Street and PCH in downtown Huntington Beach, CA. Our warehouse was just a few miles away from our offices.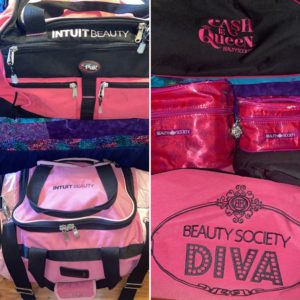 Second decade – With our recent move from CA to NV, we updated our brand logo by bringing back the pink and green colors and adding a Bird of Paradise. Our full-size serum containers are opaque glass with plastic removable black pumps. Our lotion containers vary in size, shape, and material. Most of our skincare line comes in full-size with refills, plastic travel-size, and plastic sample-size. With our new massive warehouse and offices in Las Vegas, we are ready to pump out even more amazing Beauty Society products and merchandise.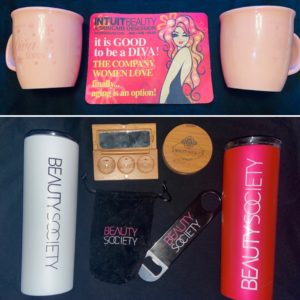 New Beauty Society Location
Beauty Society started in 2004 in Southern California, and in 2022 moved to Southern Nevada in Las Vegas. Founder Jeanie Chapman was noted on Fox5 Vegas news stating, "the company hit their limit for expansion." Check out the press video to see what incentive Jeanie provided to her 100 employees so they couldn't pass up making the move with her.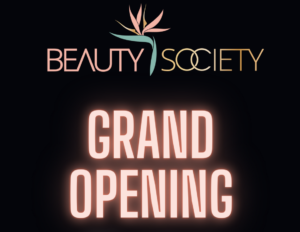 New Revolutionary Beauty Society Products
Infuse HA – Inner Skin Treatment – Most beauty products help with your outer skin. But have you heard of a skincare product you can take internally to help you hydrate your skin from the inside out? Beauty Society is introducing this food grade product containing Hyaluronic Acid to add extra hydration to the skin, improve elasticity, reduce signs of aging, and has added vitamins and minerals to protect the skin. This product comes in powder form (30 servings), and is currently unavailable, but you can sign up for our monthly subscription and be the first to try it out.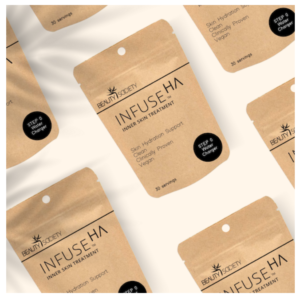 Sheer Joy – Age Defying Tinted Serum – Sure you have probably heard of tinted makeup, but have you heard of tinted skincare serums? Beauty Society has created a revolutionary foundation that also contains Hyaluronic Acid for a hydration boost, peptides to renew and repair the skin, cucumber extract to soothe the skin, and aloe juice to reduce any inflammation and prevent wrinkles. There are six different shades packed with tinted drops that blend evenly with the serum to promote flawless looking and amazing feeling skin.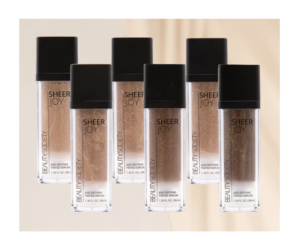 How To Find Out More About Beauty Society Products
I became a Beauty Advisor to learn how to take care of my skin, help others care for their skin, help my friend's new business, look great, feel amazing in my new flawless skin, and make some side cash. If you would like some more information about the products, would like to find out your personal skin care regime, or maybe you are interested in our Beauty Advisor program, please message me on social media, email me at drjaimebrainerd@gmail.com, or check out our website. 

Conclusion
Starting out, Beauty Society had a few hundred beauty advisors in a few states. Within our first decade we reached thousands of women across multiple states. Now towards the end of our second decade, we tripled in size over the pandemic, and now have over 16,000 women and men advisors in every state across America. Thank you for reading about how Beauty Society has upgraded through the years. 
Stay beautiful my friends,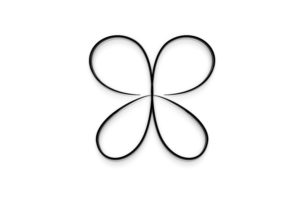 Dr. Jaime Brainerd, E.d.D.