Monday, November 8, 2021
Hello Gorgeous! Welcome back to my Beauty Monday's weekly blog. For the month of November, I will be blogging about Beauty Society every Monday to introduce our company and how it helps people look and feel their best, and can be a fun side biz to earn extra cash and even a disposable income! Last week, I shared about our Product of the Month. This week I am sharing about Beauty Society's Monthly Beauty Box Subscription and how it works.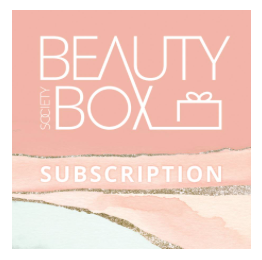 Elite Customer BeautyBox Subscription – $60/month
What's included each month in the Beauty Society BeautyBox?
Fun monthly theme (check out some past themes)
Newest Beauty Society products ahead of the current trends
Variety of full size products
Convenient travel size products
Samples of an array of beauty products
Our large selection of beauty tools
One brand new product launched exclusively in the BeautyBox
Purchasing the BeautyBox automatically enrolls you into the monthly subscription

Every BeautyBox customer immediately qualifies for Elite Membership – Free Shipping on orders over $40 and 15% off every order!

You may cancel or renew your subscription anytime
If you are a new customer, you will be asked to register first
Check out Beauty Society's Elite Customer BeautyBox

*Make your Beautybox order before the 15th to get it processed (ships 5-7 business days after payment is complete)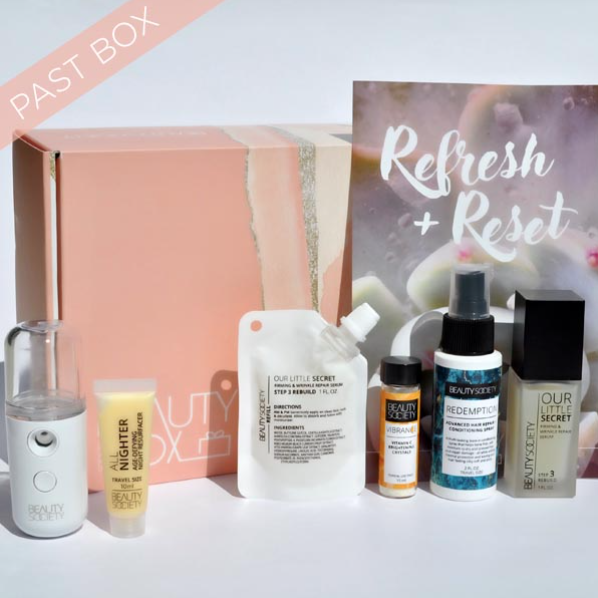 BeautyBox Advisor Subscription – $45/month
What's included each month in the Beauty Society BeautyBox Advisor?:
What's different from the Elite Customer subscription?
Beauty Society Advisors pay a one-time fee for a Legacy Kit, $59, that includes: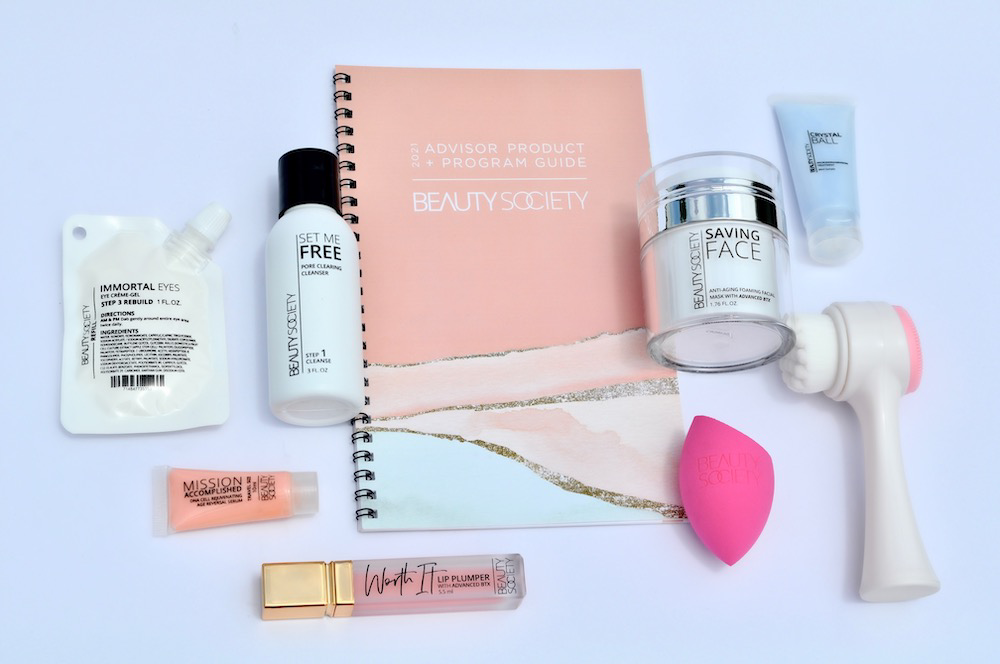 The Beauty Society Legacy Kit comes with some of our most popular products and tools to get you started on your journey with us, and I will be here to assist you along the way!
What are the benefits and monthly costs to becoming a Beauty Society Advisor?
FREE Shipping on all orders over $40 (discounted shipping of $4.95 on orders under $40)
Wholesale pricing of 25% off your personal product orders
A personalized Beauty Society Advisor website (see mine here) to share with your friends and contacts to shop with you. All orders placed on your website link pay you commissions of 25% up to 55% cha-ching!
Also includes access to your personalized Business Portal to track your sales and to manage your Beauty Society business.
Cost: $9.99 monthly fee for these services, BUT THIS FEE IS WAIVED FOR YOUR FIRST THREE MONTHS!
Get paid weekly!
What information do I need to provide?
Email
Contact information
Account information
Payment information
Advisor agreements
When I become a Beauty Society Advisor, do I have to subscribe to the monthly BeautyBox?
No, you only have to subscribe for the $9.99/mo beauty portal fee
If you decide to enroll in the BeautyBox, your monthly advisor fees would total: $54.99/mo ($45 + $9.99)
Are Beauty Society Advisors required to keep products on hand for customers?
No, all our products are packed with care and shipped directly from our warehouse
We pride ourselves on our skincare line 1 year money back guarantee, and makeup 1 month money back guarantee
Is there a monthly quota selling Beauty Society products?
No, you are not required to sell products
We have an amazing team that is ready to help you get started at any pace

Beauty Advisor Business Portal
Beauty Society Personal Business Center & Website
Brand New Concierge Program
Beauty Society University
Upcoming Advisor Beauty Convention, April 6-8, 2022 in Las Vegas!
Personal Beauty Advisor to guide you through the entire process, that would be, ME! (using only Beauty Society products on my skin since 2004)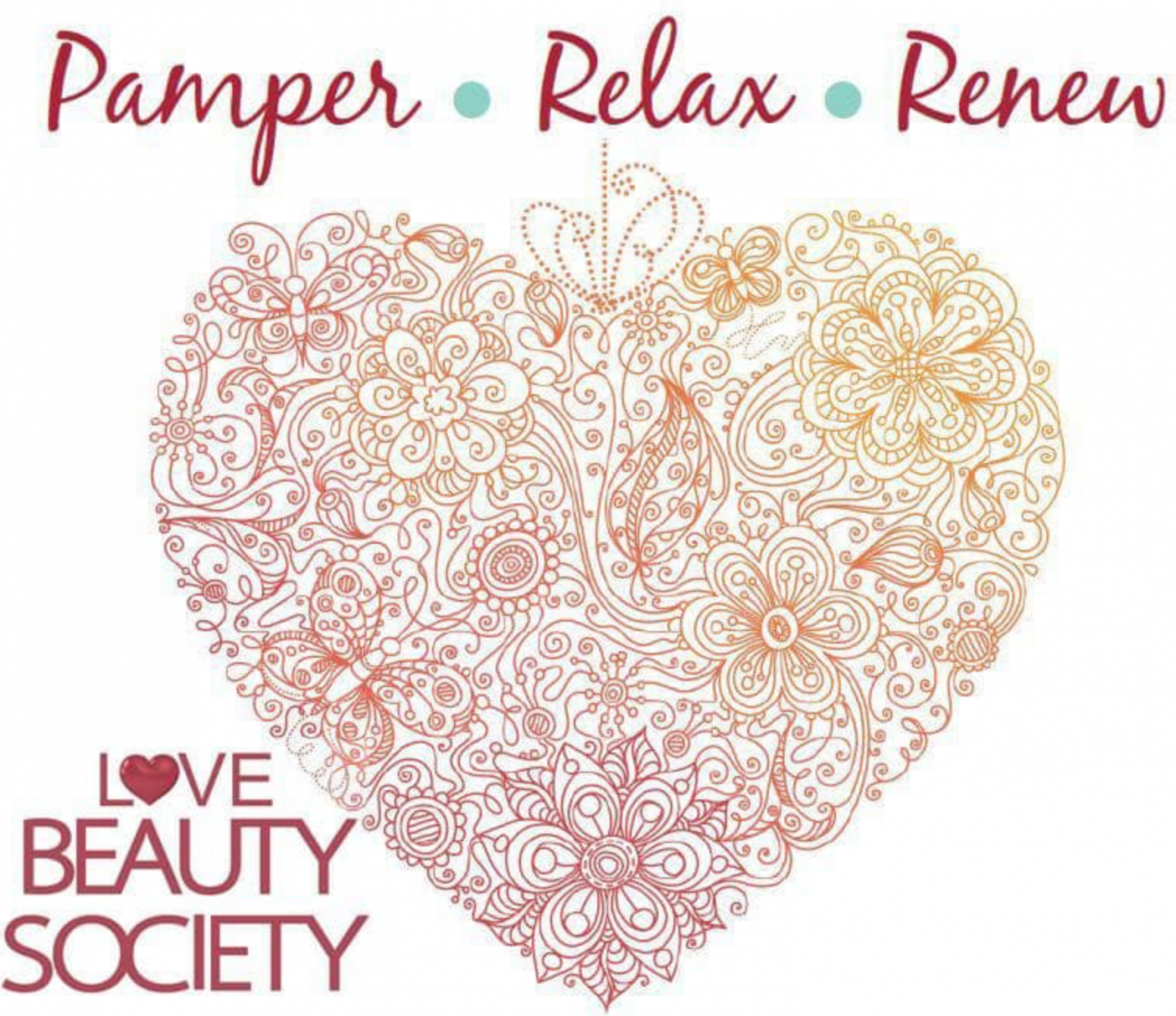 How To Find Out More About Beauty Society Products
I became a Beauty Advisor to learn how to take care of my skin, help others care for their skin, help my friend's new business (now a teenager), look great, feel amazing in my new flawless skin, and make some side cash. If you would like some more information about the products, would like to find out your personal skin care regime, or maybe you are interested in our Beauty Advisor program, please email me at dr.brainnerd@gmail.com or check out our website.
Thank you for reading,
Dr. Jaime Brainerd, Ed.D.
*Disclaimer: I am a Beauty Society advisor, when you click on the links provided you will be directed back to my Beauty Society website where I do make a profit off the retail amount, however, there will be no extra charges to you. If you are interested in purchasing the products at a discount, you can sign up as an elite customer or advisor to save an extra 25% off everything, and 50% off our product of the month.