Thursday, November 11, 2021
Welcome to my Art Thursdays B.R.E.A.T.H.S. blog where I invite you into my private art studio, Brainerd's Brushstrokes. For the Month of November, I will be showcasing a combination of old paintings and new paintings from my Autumn collection. Last week, I shared two Autumn Holiday art pieces I painted. This week, I went live and painted my first Veteran's Day art.
Happy Veteran's Day – LIVE from My Art Studio
Today at noon, I went live on two social media platforms, Facebook and Instagram, to paint for anyone to see (you can watch our hour-long replay on YouTube video here)! My nine year old niece joined me to create an autumn inspired piece featuring an American Flag in honor of Veterans Day. Thank you to all who have served and currently serve our country. We set up our art studio outside on grandma's back patio.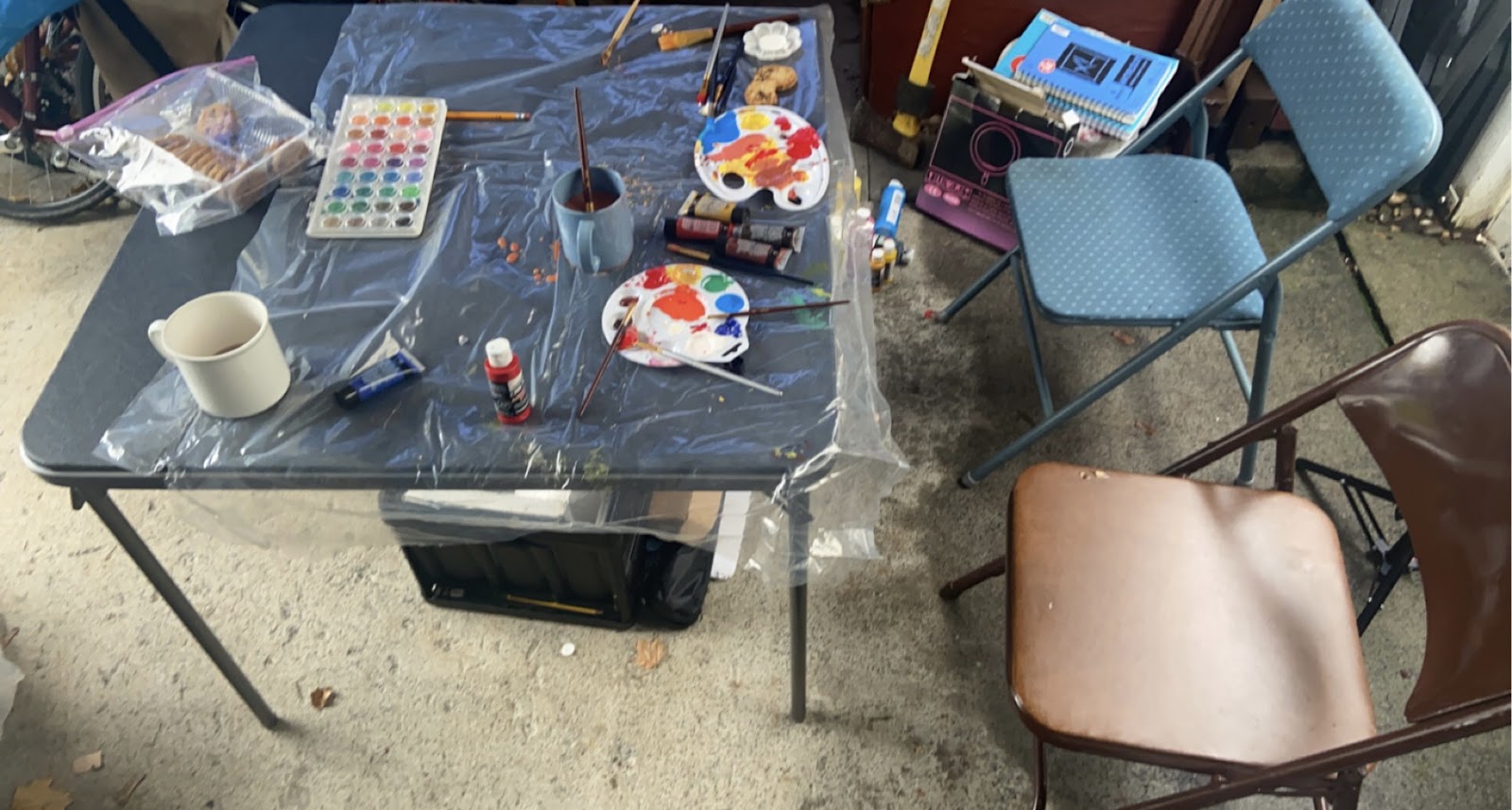 Sharing Inspiration, Creativity, and Joy
We decided to go live with our Brainerd's Brushstrokes to share the things that inspire us to create new things and bring us joy. In 2013 while living in Long Beach, CA, I joined a couple social painting parties at Brushstrokes & Beverages that turned into a weekly activity I enjoyed until 2019, then Covid hit and put a hold on my source of fun, socialization, and inspiration. Throughout 2020-21, I kept painting in my own studios, but missed the socializing part. That is what led me to try out my own form of Brainerd's Brushstrokes & Beverages while painting, chatting, and streaming live. Today 11/11/21, my niece and I sipped from patriotic mugs. Her beverage of choice was chocolate milk and mine was orange juice.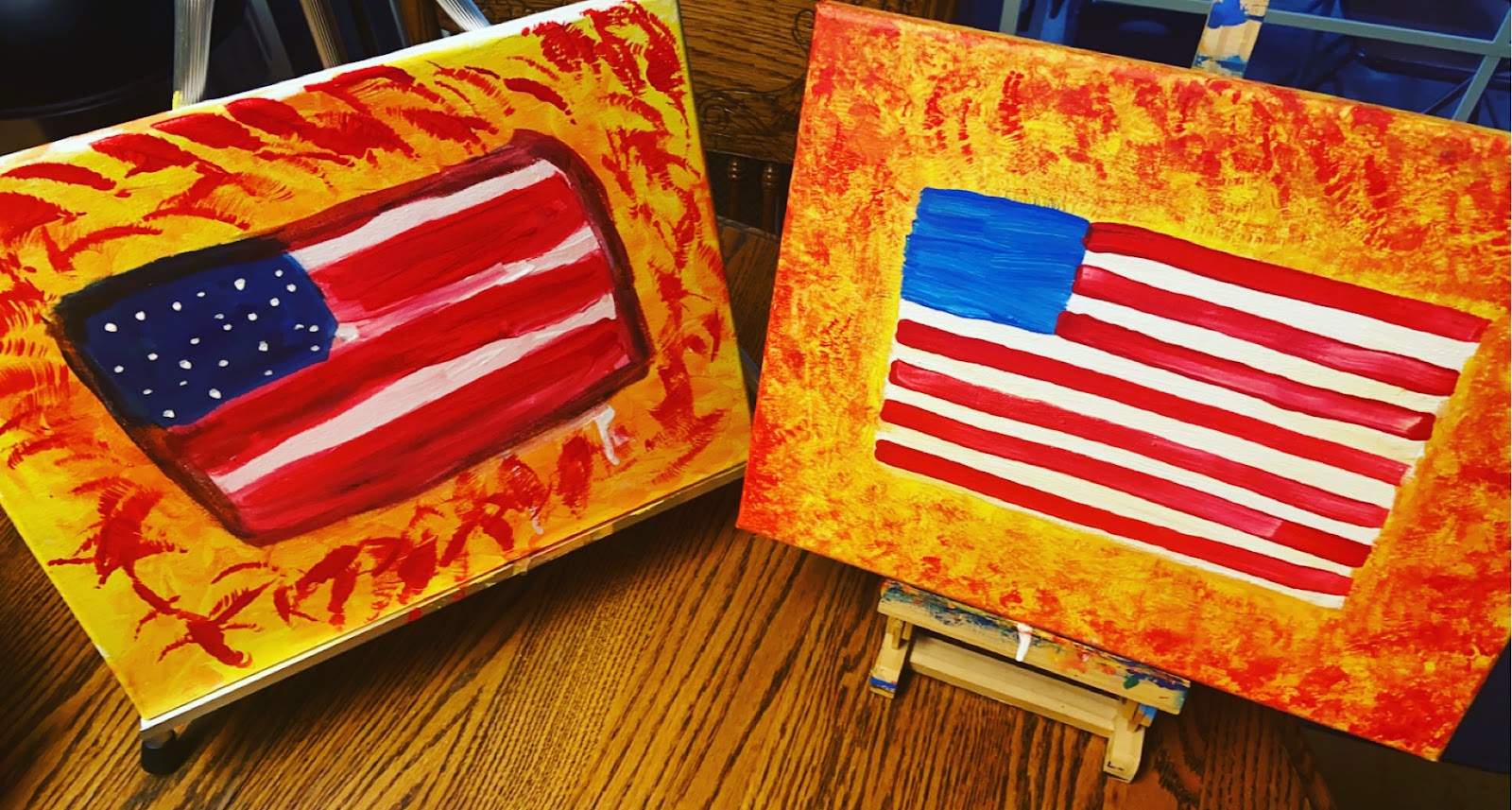 Not Quite Complete, or Maybe It Is
While going live on two platforms, one shut down after one hour, cutting us off a few minutes before we were done adding finishing touches. We wrapped up on both platforms and set our paintings inside to dry. I snapped this picture of them, happy with our creations and how unique they both turned out. My mom asked if we were done, specifically, if I was going to add specs for stars. I shrugged and said, "maybe it's done?" What are your thoughts?
Thank you for reading and viewing,
Dr. Jaime Brainerd, Ed.D.