Thursday, May 20, 2021
Welcome to my Art Thursdays B.R.E.A.T.H.S. blog post where I invite you into my private art studio. I started off a few weeks ago introducing some of my first art pieces in my preteens with drawing and poetry, and mid twenties with my introduction to watercolor painting large scale realistic flowers. Because of my priorities with work and school, I took about 10yrs off from painting and started back up again in 2014. Below is a collage of my friend and I painting at Brushstrokes & Beverages, Long Beach, California.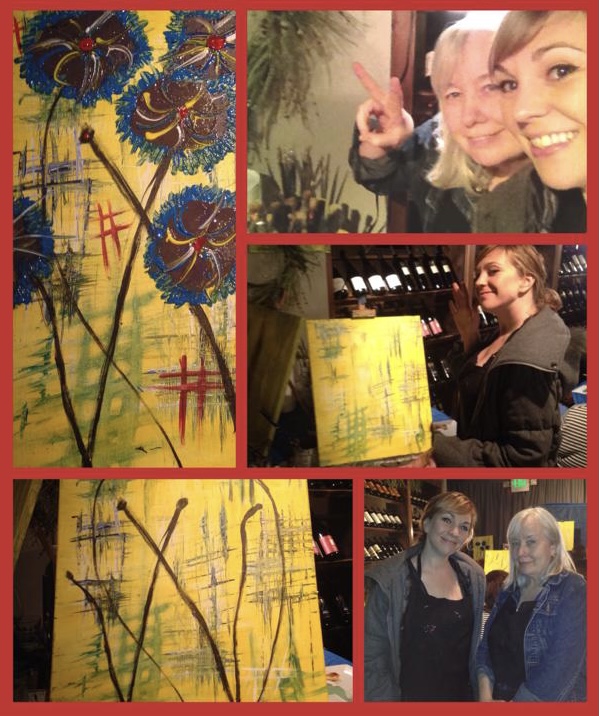 Brainerd's Brushstrokes – Acrylic Abstract Flowers: Part 1
The next two weeks, I am going to show you parts of my acrylic abstract flowers paintings I painted in my thirties and forties. The reason I switched to acrylic paint is because I love the bright colors, how easily it can be mixed or corrected, how fast it dries, and it adheres to just about anything making everything my canvas like rocks, cardboard, wood, glass, and plastic. Below are four of my acrylic abstract flower paintings on 16×20 canvas in chronological order, oldest first.
Thank you for reading and viewing,
Dr. Jaime Brainerd, Ed.D.