Thursday, April 13, 2023
Welcome back to Art Thursdays of my B.R.E.A.T.H.S. blog where I invite you into Brainerd's Brushstrokes and Photography studio. This is a space where I share my artistic right-brained side which is a nice balance from my research-loving left-brain. For the four weeks this April, I will be posting about my artistic inspirations. Last week, I  shared some of my favorite inspirational artists. This second week, I am sharing two cities that inspire me to paint a series, Long Beach, California, and Paris, France. 
Long Beach, California Paintings
In January 2013, I started doing social paintings with my friends at Brushstrokes and Beverages located in downtown Long Beach, CA. At least once a month for five years, I would attend one of their paint and sip parties they held in multiple restaurant locations and some in their art studio downtown. On August 15, 2016, I painted my first Long Beach painting, "Summertime in LBC," at Linden Public Restaurant. On my walk home passing a bar, there was a guy traveling to Long Beach who asked to buy my painting as a souvenir, so I sold him my painting for a beer and a few bucks. The next day, I was painting at Alegria Restaurant, and decided I would recreate a similar painting, but included a rainbow-style sunset to reflect the LGBTQ+ presence in Long Beach. 
Paris, France Paintings
Although I have never been to Paris, that is one of the most inspirational cities I aspire to visit soon! My first Paris painting I created on November 20, 2013 at District Wine in Long Beach called, "#AbstractParisStamp." My second painting called, "Moonlit Paris,"  was done on April 20, 2015 at Sip restaurant in the Renaissance Long Beach Hotel. The third Paris painting I completed in Long Beach on August 8, 2015, was at Alegria Cocina Latina called, "Pastel Sunset in Paris."
Conclusion on Inspirational Cities Series
While I have several art pieces of cities, there are two cities that have inspired multiple paintings, Long Beach, California, and Paris, France. I lived in Long beach for eight years and fell in love with the art, culture, and of course the beach. I have not traveled to Europe yet, but the first city I would like to visit is the romantic and stunning Paris, France. While I am there, I plan to sit in front of the Eiffel Tower and paint a picture for myself as a souvenir. I have given away most of my paintings, sold a handful, and kept a couple for myself, so it will be nice to have one I painted to keep as a special token of my traveling experience. 
Thank you for reading and viewing,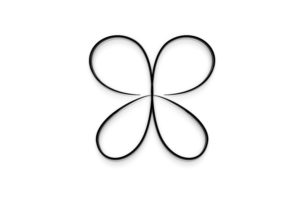 Dr. Jaime Brainerd, E.d.D.